---
press release
University of Surrey releases online toolkit for managing meningitis cluster
The University of Surrey has launched an online toolkit to help other universities and organisations manage a meningitis outbreak effectively.
The University experienced three cases of meningococcal B (MenB) in spring 2017, one of which saw the death of a student from the disease.
Declared a cluster by Public Health England, the University led on a programme for two separate vaccinations to be administered by Children and Family Health Surrey to more than 4,200 students living on its Guildford campus. The multi-agency MenB vaccination programme was the largest MenB ever carried out in Europe as the result of a cluster. On Thursday 21 June the programme was highly commended for Outstanding Student Services at the Times Higher Education Leadership and Management Awards.  
The new online toolkit, which is freely available at www.surrey.ac.uk/meningitis-toolkit, provides a range of helpful materials, including a strategic plan, logistical and how-to guides and various communications resources and templates.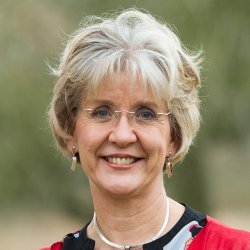 Professor Jane Powell
Professor Jane Powell, Vice-Provost Education and Students, said: "We have launched this toolkit to help other organisations which may need to prepare or respond to a similar issue in the future.
"We could not have provided our students with the support, information and advice they needed in order to make the vaccination programme a success without the dedication of our staff and Students' Union colleagues and the support of a range of different organisations and agencies, including Public Health England, Children and Family Health Surrey, and charities such as Meningitis Now and the Meningitis Research Fund.
"This toolkit sets out who to liaise with and how, so that any organisations finding themselves in a similar situation have a clear guidance on what they will need to respond to effectively in order to best support their own students and staff."
Dr Tom Nutt, CEO of Meningitis Now, said: "As a charity dealing with the consequences of meningitis on a daily basis, we are delighted to see the University of Surrey taking such a proactive approach to protecting young people from this terrible disease and the University should be congratulated for doing so.
"Whilst meningitis is rare in the UK, the experiences of students at Surrey demonstrate the unpredictability of the disease. Whilst we are buoyed by the fact that most students going to university this year will be Men ACWY vaccinated, the majority are unlikely to have been vaccinated against Men B, the strain that sadly took the life of student John Igboanugo.  We are concerned that freshers entering university this autumn may be confused or complacent about meningitis, but are confident that Surrey's approach to keeping meningitis awareness high will help mitigate the risk.
"I would encourage universities across the UK to follow Surrey's lead to protect its students from meningitis."
First-year Surrey student John Igboanugo died as a result of contracting meningococcal B while returning from a sports trip to Italy in April 2017. Fortunately the other two students who fell ill were both treated and have fully recovered. John's family are supportive of the University's efforts to share and promote the toolkit.
Featured Academics
---
Media Contacts
---
External Communications and PR team
Phone: +44 (0)1483 684380 / 688914 / 684378
Email: mediarelations@surrey.ac.uk
Out of hours: +44 (0)7773 479911