---
news
University of Surrey student takes her research to Parliament
Josephine Solowiej-Wedderburn, 24, one of our PhD students, attended Parliament to present her mathematical research to a range of politicians and a panel of expert judges on Monday 9 March.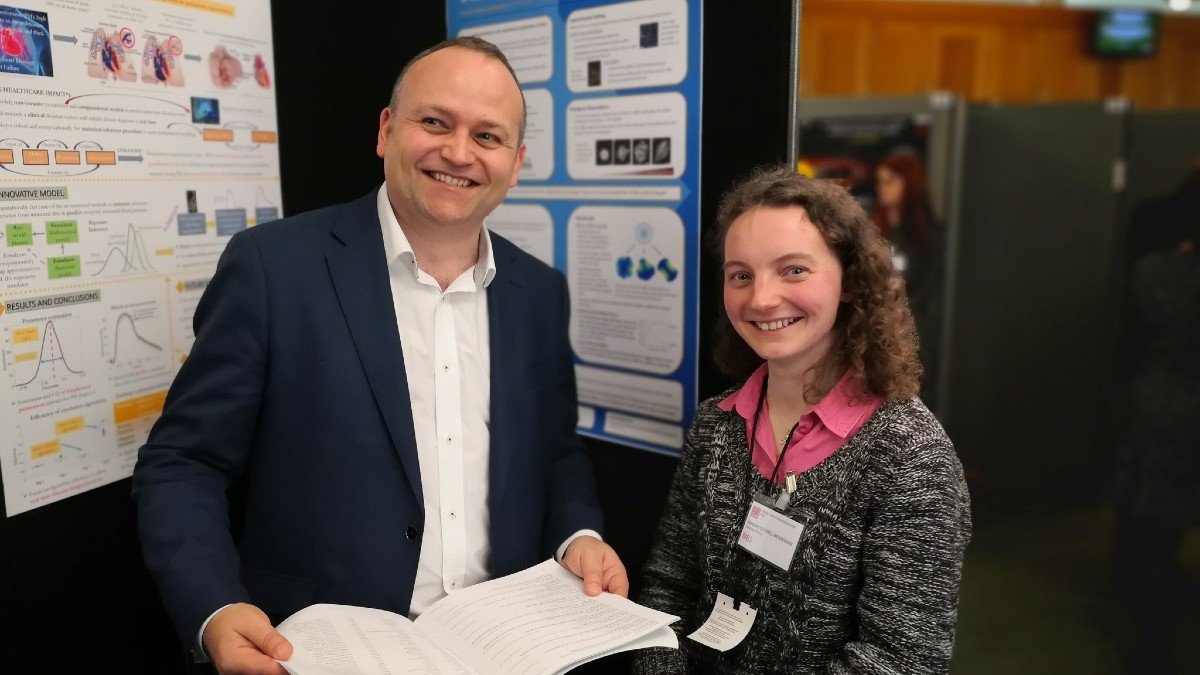 Londoner Josephine was taking part in the STEM for BRITAIN  competition, a national event where early-career research scientists, engineers, technologists and mathematicians discuss and present their latest ground-breaking work.
Josephine's research was judged against dozens of other scientists' work in the only national competition of its kind. And while she didn't win first prize, it was still an amazing experience.
"It was exciting to be involved in something like this with specialist judges, non-specialist-but-engaged MPs and like-minded researchers across science, technology, engineering and maths subjects," said Josephine.
"It was great to discuss my work and its potential impacts and learn about all the exciting projects the other researchers were presenting."
Josephine's research was on How Cells Determine the Mechanical Properties of Their Environment and Respond. 
Josephine explained: "The mechanical properties of their surroundings play a crucial role in the way that cells behave, move and grow.
"Cells are able to experience these properties by exerting forces on their micro-environment and 'feeling' the resistance. I have developed a mathematical model to describe cell-generated forces and use it to predict how cells adapt to softer or stiffer environments."
There was another highlight for Josephine, too, when her local MP stopped by to find out more.
"I was particularly flattered that Bermondsey MP Neil Coyle stopped for a chat," added Josephine. "He was very enthusiastic about the valuable impacts of scientific research to the wider community.
"This opportunity to promote mathematics and share ideas is a great opportunity to stimulate collaborations, lead to research taking off in unexpected directions and increase appreciation of mathematics."
Dr Carina Dunlop, Josephine's PhD supervisor, is keen to encourage students to go for these opportunities at Surrey: "Josephine had a great time. There was significant interest in her work and I'm really proud of what she's achieved. It was a great result just to be selected to attend."
To find out more about our mathematics degrees, visit the Department of Mathematics at the University of Surrey.