---
feature
Vertical farming at Lakeside
Lauren Haffenden, Assistant Manager and Development Lead at Lakeside, charts progress of the School of Hospitality and Tourism Management's vertical farming initiative and encourages the University community to come and try for themselves!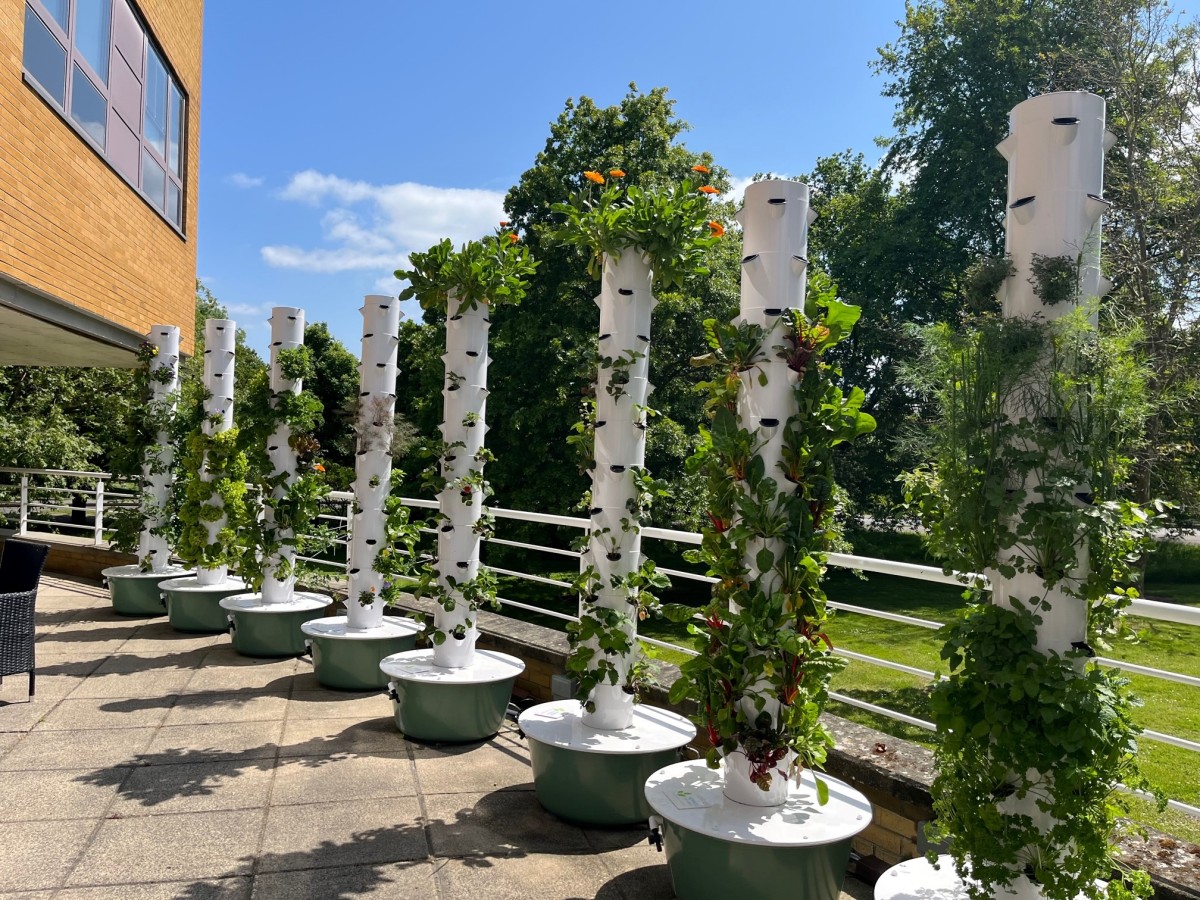 In February 2022 the Lakeside Restaurant, the School of Hospitality and Tourism Management's training facility, vowed to start growing its own produce and invested in a vertical farming initiative.  
Vertical farming in small spaces has started to gain traction in hospitality venues across the UK: it allows restaurants and cafes to grow their own produce in a small space. At Lakeside, two aeroponic towers stand proudly in the restaurants entrance and have proven not only to be worth their weight in produce, but have also been a fantastic point of interest for our students and guests alike.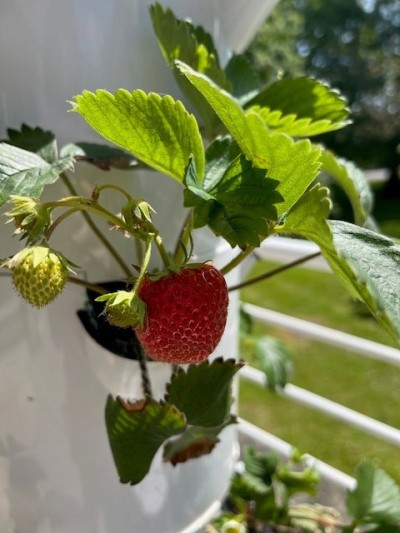 So far, Lakeside's two towers have produced copious leaves, plentiful herbs, strawberries, chillies and even Brussel sprouts!  
Keen to move towards supplying even more of our restaurant's menu in-house, we have added 12 new towers. These towers are outside on our balcony and will enable us to add a whole host of new items to our growing repertoire, from tomatoes and garlic bulbs to yet more strawberries. Excitingly, the latter enabled us to produce all of the strawberries we needed for the University's Graduation season.  
Alongside these produce towers, wild towers will be left to flourish, ensuring our local bees are being fed just as well as our diners. 
Tony Webber, Lakeside Manager, says: "We are very excited at Lakeside to be able to grow a large proportion of our herbs, leafy greens and fruits, such as tomatoes and strawberries, right on our balcony. What makes this more special is that we grow this produce from seed in our seedling tent at the back of the kitchen. The journey from seed to harvest-able bounty happens all on campus with no additional plastics, carbon miles or pesticides, which we hope inspires the future for all kitchens!" 
Please do come along to Lakeside to try our home-grown menu. The restaurant is open to the public for lunch from Monday to Friday 12 noon-1:30 pm during semester. You can make a booking by emailing: Lakeside@surrey.ac.uk or you can call the restaurant on 01483 689655.