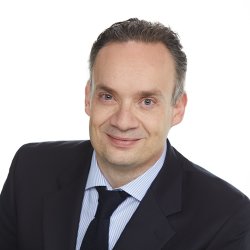 Dr Anastasios Karantounias
---
Associate Professor of Economics
PhD in Economics, New York University
About
Biography
Anastasios Karantounias is an Associate Professor  in the School of Economics at the University of Surrey. His major field of study is macroeconomics with a particular emphasis on optimal fiscal and monetary policy, macro-finance, ambiguity, and imperfect information.  
Prior to  joining the School, Dr. Karantounias worked as  a research economist in the Research Department of the Federal Reserve Bank of Atlanta. Before that, he was a research and teaching assistant at New York University. He also worked as a research intern at the Research and Statistics Division of the Federal Reserve's Board of Governors and the Monetary Policy Strategy Division of the European Central Bank.
Dr. Karantounias has published in journals including the Review of Economic Studies, American Economic Journal: Macroeconomics, and Theoretical Economics and has continuously presented his research at several conferences, including the meetings of the Society for Economic Dynamics, the American Economic Association, the Econometric Society, and the European Economic Association. He has taught at Emory University and he has been a visiting professor at LUISS Guido Carli and a visiting scholar at Northwestern University and at the Einaudi Institute for Economics and Finance.
Dr. Karantounias organizes the Surrey Workshop on Macroeconomics, an academic workshop that brings together leading researchers across the world  that conduct frontier work on the broader field of macroeconomics.
Dr. Karantounias received his doctorate in economics in 2008 from New York University and a master's degree in economics in 2004 from the same institution. He received his bachelor's degree in economics in 2001 from the Athens University of Economics and Business in Athens, Greece.
Areas of specialism
Macroeconomics;
Fiscal policy;
Monetary policy
Publications
Additional publications