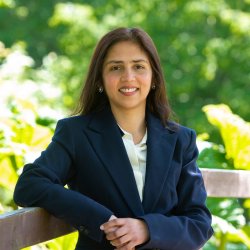 Dr Asheeabee (Shaheen) Hosany
---
PhD Researcher
BSc MSc FHEA
About
Shaheen Hosany is a final year doctoral student in Marketing at the University of Surrey. Her core research interests include children consumer behaviour, family decision-making, sustainability and resource scarcity. Shaheen has methodological expertise in meta-analysis, qualitative research and systematic literature reviews. Prior to joining the University of Surrey, Shaheen worked for 10 years at Procter and Gamble, UK, in Supply Chain and Logistics, holding various positions across several FMCG brands, including Pampers, Fairy, and Gillette.
Publications
Hosany, A. R. S & O'Brien, J (2021). Welcome to Ryan's World. Sage Business Cases. http://dx.doi.org/10.4135/9781529759082.
Hosany, A. R. S & Floh, A (2020). Theorising Children Influence in Consumer Research: Towards an Integrative Model. EMAC 2020 Annual Conference Proceedings.
Hosany, A. R. S (2019). Children Influence and Impulse Buying: The Mediating Effect of Parental Self-Regulation. Academy of Marketing Doctoral Colloquium Conference Proceedings.