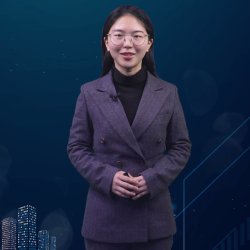 Huaiwen Wu
---
Postgraduate research student
About
My research project
Healthy Aging Community Design Using Green Infrastructure

Age-friendly communities should be not just friendly, but also require sufficient green infrastructure (GI) to establish a healthy interaction between older people and the built environment. This project aims to develop green infrastructure strategies in healthy aging communities to understand the trade-off between the elderly, ventilation, air pollution build-up and mitigation strategies to benefit the indoor air quality as well as the airborne transmission of diseases. The work will involve measurements as well as the computational fluids modelling.
Publications
P. Kumar, R. A. Abbass, Francis Olawale Abulude, A. A. Adelodun, N. Aghamohammadi, M. F. Andrade, A. Asfaw, K. H. Aziz, D. M. A. Castañeda, S. J. Cao, P. deSouza, A. El-Gendy, B. R. Gurjar, B. T. Fankam, S. Hama, S. Jain, K. E. Kakosimos, A. A. Khan, M. Khare, R. Khaiwal, S. Kota, J. S. Larrahondo, A. McNabola, S. Mor, L. Morawska, A. S. Muula, A. C. Nardocci, A. V. Ngowi, T. Nogueira, Y. Olaya, K. Omer, P. Osano, P. Pant, N. Rojas, A. Salam, S. M. Shiva Nagendra, H. W. Wu
(2022)
Mitigating exposure to cooking emissions in kitchens of low-middle income homes
University of Surrey
A guide for home occupants, owners, builders and local councils to reduce exposure to cooking emissions in low-middle income homes.