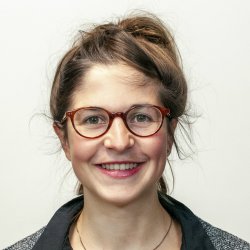 My research project
The role of emotions in the psychology of uncertainty, information search and learning
I am a second year PhD student in Cognitive Psychology. My supervisors are Jonathan D. Nelson, Bertram Opitz and Eric Schulz. In my research I investigate the role of specific emotions in people's evaluations of probabilistic uncertainty (entropy), information search and game-based digital learning about probabilities. I conduct research in elementary schools, with University students and online. Besides, I study Computer Science (part-time) at Free University Berlin. If you are interested in my work, feel free to contact me!
Supervisors
University roles and responsibilities
Mentor in the STARS program
My qualifications
2013
B.Sc. in Psychology
Ruprecht Karls University Heidelberg
2017
M.Sc. in Psychology
University of Cologne
Affiliations and memberships
Max Planck Institute for Human Development, Berlin (MPRG iSearch)
Guest researcher
Max Planck Institute for Biological Cybernetics, Tuebingen (CPI Lab)
Collaborative PhD student
My publications
Publications
What drives people's exploration in complex scenarios where they have to actively acquire information? How do people adapt their selection of queries to the environment? We explore these questions using Entropy Mastermind, a novel variant of the Mastermind code-breaking game, in which participants have to guess a secret code by making useful queries. Participants solved games more efficiently if the entropy of the game environment was low; moreover, people adapted their initial queries to the scenario they were in. We also investigated whether it would be possible to predict participants' queries within the generalized Sharma-Mittal information-theoretic framework. Although predicting individual queries was difficult, the modeling framework offered important insights on human behavior. Entropy Mastermind opens up rich possibilities for modeling and behavioral research.
Additional publications
Bertram, L., Schulz, E., Hofer, M., & Nelson, J. D. (2020, June 10). Emotion, entropy evaluations and subjective uncertainty. https://doi.org/10.31234/osf.io/63y45