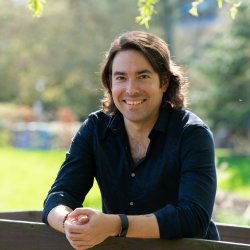 Dr Paul Knytl
---
PhD Candidate
M.Eng. (Alberta), M.Sc. (Surrey)
My research project
Tonic Dopamine Modulation via Focused Attention Meditation
Building on findings demonstrating phasic dopaminergic activity along midbrain dopamine circuits, I have found differences in reinforcement learning behaviour between meditators and non-meditators. Using behavioural and electrophysiological methods, I am testing whether these cognitive practices in fact lead to persistent changes mesolimbic or nigrostriatal dopamine metabolism, or whether persons with these pre-existing traits self-select for this type of meditative practice.
Supervisors
University roles and responsibilities
Graduate Teaching Assistant
My qualifications
2007
Bachelor of Science in Civil Engineering
University of Alberta
2008
Master of Engineering in Construction Engineering
University of Alberta
2015
Master of Science (Distinction) in Psychology
University of Surrey
Research
Research interests
I'm broadly interested in how various neuromodulatory techniques such as brain stimulation, neuro/biofeedback, cognitive training, and diet can inform us about the mechanisms underlying cognitive and affective processes, and how these processes and the systems mediating them can be modulated using these techniques.
My publications
Highlights
Knytl, P., & Opitz, B. (2018). Meditation experience predicts negative reinforcement learning and is associated with attenuated FRN amplitude. Cognitive, Affective, & Behavioral Neuroscience. https://doi.org/10.3758/s13415-018-00665-0