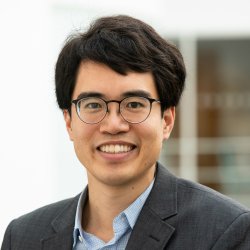 Dr Richard Tee
---
Senior Lecturer (Associate Professor)
Biography
Richard Tee is an Associate Professor (Senior Lecturer) at Surrey University's Department of Digital Economy, Entrepreneurship and Innovation and a member of the Centre of Digital Economy (CoDE).
Before joining Surrey University he held academic positions at LUISS University in Rome, EPFL in Lausanne, and gained his PhD at Imperial College London. His research focuses on how technologies and industries co-evolve and how firms can adapt to and influence these dynamics. He has focused in particular on the role digital platforms and the ecosystems that surround them. His research has been published in Research Policy, Industrial and Corporate Change, Complexity, and the European Management Review.
He has won best paper awards at the AOM and SMS conferences and was a finalist for the EGOS/Grigor McClelland Doctoral Dissertation Award. Using qualitative and quantitative data, he has examined a variety of settings including telecoms, IT and construction. He has presented and organized symposia at leading academic conferences including the Academy of Management, DRUID, Schumpeter, and the Strategic Management Society. Before moving to academia he worked at an IT research and consulting institute in the Netherlands and at a startup focused on natural language search.