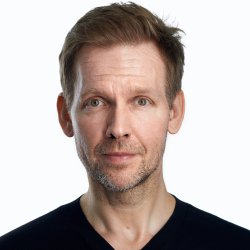 Dr Thorsten Barnhofer
---
Professor of Clinical Psychology
Biography
I am a research clinical psychologist. I received my PhD from the Westfälische Wilhelms Universität, Münster, Germany, where I also earned my qualification as a cognitive-behavioural therapist, the German equivalent to the English Doctorate in Clinical Psychology. My training in mindfulness-based interventions has included an internship at the Centre for Mindfulness in Medicine, Health Care, and Society at the UMass Medical School in Worcester, MA, founded by Jon Kabat-Zinn, numerous teaching retreats with leading Western and Eastern practitioners, and has benefited from almost a decade of work in the group of one of the founders of Mindfulness-Based Cognitive Therapy, Mark Williams.
I have been involved in research on mindfulness-based interventions from an early stage of their development. I worked at the University of Oxford from 2003 until 2012 as part of a Wellcome Trust-funded team investigating the use of Mindfulness-Based Cognitive Therapy for highly vulnerable patients, and independently as a Clinical Senior Lecturer at the Institute Psychiatry, Psychology and Neuroscience, King's College London, from 2012 until 2013. A prestigious Heisenberg Fellowship from the German Research Foundation allowed me to conduct research into the neural mechanisms of mindfulness training at the Freie Universität Berlin from 2013 until 2015. From 2015 until 2018, I worked as an associate professor at the Mood Disorders Centre, University of Exeter, where I led the training programmes in mindfulness-based interventions. Since 2018, I am a professor of clinical psychology at the University of Surrey. 
Research
Research interests
I have a longstanding interest in understanding the psychological and biological mechanisms underlying depression and how best to address them using psychological interventions. In particular, the focus of my research is on the use of mindfulness-based interventions, and mindfulness training more specifically, to bring about sustainable changes and alter lifetime trajectories in those who are most vulnerable. In our previous work, we have shown how mindfulness training can help patients with highly recurrent and severe histories of depression (Journal of Consulting and Clinical Psychology, 2014, 2015). The psychotherapeutic approach of this work is described in our book, Mindfulness and the Transformation of Despair, published by Guildford Press.
Based on a psychobiological perspective that acknowledges common mechanisms underlying depression and related physical and neurodegenerative disorders, my current work investigates the use of mindfulness approaches for depression across the lifespan. Besides studies aimed at understanding the mechanisms of mindfulness training in order to better harness what might be a unique potential for reversing vulnerabilities (Psychotherapy and Psychosomatics, 2019), I am currently involved in intervention research to test the use of mindfulness-based approaches in adolescents suffering from anxiety and depression and in elderly people, as a means of reducing risk for dementia.
The field of mindfulness research combines insights from ancient wisdom traditions with knowledge accumulated through modern science. As our understanding of the role of mind-body interactions in physical and mental health increases, mindfulness-based interventions are becoming more and more relevant. A recent special issue on mindfulness in Current Opinions in Psychology, which I have edited together with colleagues Amit Bernstein and David Vago, provides a comprehensive map of this rapidly growing and exciting field.  
Research projects
Investigating the impact of meditation training on mental health and wellbeing in the ageing population (MEDIT-AGEING)
This project, funded by the European Horizon 2020 programme, investigates whether meditation practice can serve to downregulate adverse factors such as psychological distress, depression, anxiety and sleep difficulties and positively impact mental and neurological conditions including Alzheimer's disease in the elderly.
For more information see the European Commission CORDIS page for the project here and the project website here.   
My publications
Highlights
Bernstein, A., Vago, D. R., & Barnhofer, T. (2019). Understanding mindfulness, one moment at a time: an introduction to the special issue. Current Opinion in Psychology. https://doi.org/10.1016/j.copsyc.2019.08.001
Lifshitz, M., Sacchet, M. D., Huntenburg, J. M., Thiery, T., Fan, Y., Gärtner, M., Grimm, S., Winnebeck, E., Fissler, M., Schroeder, T. A., Margulies, D. S., & Barnhofer, T. (in press). Mindfulness-based therapy regulates brain connectivity in Major Depression. Psychotherapy and Psychosomatics.
Additional publications
Ford, T., Richardson, J., Wilkinson, K., Smith, P., Berry, V., Barnhofer, T., Fox, J., & Kuyken, W. (in press). Could mindfulness-based cognitive therapy prevent a lifelong recurrent course of depression or anxiety by addressing key mechanisms of vulnerability in high-risk adolescents? British Journal of Psychiatry.
Barnhofer, T. (2019). Mindfulness training in the treatment of persistent depression: can it help to reverse maladaptive plasticity? Current Opinion in Psychology, 28, 262-267. https://doi.org/10.1016/j.copsyc.2019.02.007
Gärtner, M., Ghisu, E., Scheidegger, M., Bönke, L., Fan, Y., Stippl, A., Herrera-Melendez, A –L., Metz, S., Winnebeck, E., Fissler, M., Bajbouj, M., Borgwardt, K., Barnhofer, T., & Grimm, S. (2018). Aberrant working memory processing in Major Depression: evidence from multivoxel pattern classification. Neuropsychopharmacology, 43, 1972-1979.
Marchant, N. L., Barnhofer, T., Klimecki, O. M., Poisnel, G., Lutz, A., Arenaza-Urquijo, E., … SCD-Well Medit-Ageing Research Group (2018). The SCD-Well randomized controlled trial: Effects of a mindfulness-based intervention versus health education on mental health in patients with subjective cognitive decline (SCD). Alzheimer's & Dementia: Translational Research & Clinical Interventions, 4, 737–745.
Fissler, M., Winnebeck, E., Gärtner, M., Gummersbach, M., Schröter, T., Huntenburg, J., & Barnhofer, T.(2017). Brief mindfulness training may normalize blunted error-related negativity in chronically depressed patients. Cognitive, Affective, and Behavioral Neuroscience, 17, 1164-1175.    
Winnebeck, E., Fissler, M., Gärtner, M., Chadwick, P., & Barnhofer, T.(2017). Brief training in mindfulness meditation reduces symptoms in patients with a chronic or recurrent lifetime history of depression: a randomized controlled study. Behaviour Research and Therapy, 99, 124-130.
Gu, J., Strauss, C., Karl, A., Baer, R., Barnhofer, T., & Crane, C. (2017). Latent profile analysis of the Five Facet Mindfulness Questionnaire in a Sample with a History of Recurrent Depression. Assessment, Epub ahead of print. http://doi.org/10.1037/pas0000263
Gaertner, M., Irrmischer, M., Winnebeck, E., Fissler, M., Huntenburg, J. M., Schroeter, T., Linkenkaer-Hansen, K., Nikulin, V., & Barnhofer, T.(2017). Aberrant long-range temporal correlations in depression are normalized after psychological treatment. Frontiers in Human Neuroscience, 11, Article number 340. http://doi.org/10.3389/fnhum.2017.00340
Nasrin, F., Rimes, K., Reinecke, A., Rinck, M., & Barnhofer, T.(2017). Effects of brief behavioural activation on approach and avoidance tendencies in acute depression: preliminary findings. Behavioural and Cognitive Psychotherapy, 1, 58-72. http://doi.org/10.1017/S1352465816000394
Fissler, M., Winnebeck, E., Schroeter, T., Gummersbach, M., Hunternburg, J. M., Gaertner, M., & Barnhofer, T.(2016). An investigation of the effects brief mindfulness training on self-reported interoceptive awareness, the ability to decenter, and their role in the reduction of depressive symptoms. Mindfulness, 7, 1170-1181. http://doi.org/10.1007/s12671-016-0559-z
Gu, J., Straus, C., Crane, C., Barnhofer, T., Karl, A., Cavanagh, K., & Kuyken, W. (2016). Examining the factor structure of the 39-item and 15-item versions of the Five-Facet Mindfulness Questionnaire before and after Mindfulness-Based Cognitive Therapy for people with recurrent depression.Psychological Assessment, 28, 791-802. http://doi.org/10.1037/pas0000263
Costa, A., & Barnhofer, T.(2016).Turning towards or turning away: the relative benefits of mindfulness and distraction in patients with acute depression. Behavioural and Cognitive Psychotherapy, 44, 410-419. http://doi.org/10.1017/S1352465815000387
Barnhofer, T., Huntenburg, J. M., Lifshitz, M., Antonova, E., Wild, J., & Margulies, D. S. (2015). How mindfulness may help to reduce vulnerability for recurrent depression: a neuroscientific perspective. Clinical Psychological Science, 4, 328-343. http://doi.org/10.1177/2167702615595036
Barnhofer, T., Crane, C., Brennan, K., Crane, R., Fennell, M. J. V., & Williams, J. M. G. (2015). Mindfulness-Based Cognitive Therapy (MBCT) reduces the association between depressive symptoms and suicidal cognitions in patients with a history of suicidal depression. Journal of Consulting and Clinical Psychology, 83(6), 1013-1020. http://doi.org/10.1037/ccp0000027
Brennan, K., Barnhofer, T., Crane, C., & Williams, J. M. G. (2015). Memory specificity and mindfulness jointly moderate the effect of reflective pondering on depressive symptoms in individuals with a history of recurrent depression. Journal of Abnormal Psychology. 124 (2), 246-255. http://doi.org/10.1037/abn0000027
Pile, V, Barnhofer, T., & Wild, J. (2015). Updating versus habituation to prevent consolidation of conditioned fear.PLoS ONE, 10(4),e0122971. http://doi.org/10.1371/journal.pone.0122971
Ietsugu, T., Crane, C., Hackmann, A., Brennan, K., Gross, M., Crane, R. S., Silverton, S., Radford, S., Eames, C., Fennell, M. J. V., Williams, J. M. G., & Barnhofer, T.(2015).Gradually getting better: trajectories of change in rumination and anxious worry in Mindfulness-Based Cognitive Therapy for prevention of relapse to recurrent depression. Mindfulness, 6, 1088-1094. http://doi.org/10.1007/s12671-014-0358-3
Crane, C., Crane, R., Eames, C., Fennell, M., Silverton, S., Williams, J. M. G., Barnhofer, T.(2014). The effects of amount of practice on hazard of relapse to depression in the Staying Well After Depression trial. Behaviour Research and Therapy, 63, 17-24. http://doi.org/10.1016/j.brat.2014.08.015
Radford, S., Eames, C., Brennan, K., Lambert, D., Crane, C., Williams, J.M.G., Duggan, D., & Barnhofer, T.(2014). Trait mindfulness as a limiting factor for residual depressive symptoms: an explorative study using quantile regression, PLoS ONE, 9 (7), e100022.http://doi.org/10.1371/journal.pone.0100022
Boecking, B. & Barnhofer, T.(2014). 'She called her partner – hence she is needy': depressed patients show increased tendencies to make spontaneous trait inferences. Psychological Medicine, 44 (14), 2995-3006. http://doi.org/10.1017/S0033291714000622
Barnhofer, T., Brennan, K., Crane, C., Duggan, D., & Williams, J. M. G. (2014). A comparison of vulnerability factors in patients with persistent and remitting lifetime symptom course of depression. Journal of Affective Disorders, 152 - 154 (1), 155-161. http://doi.org/10.1016/j.jad.2013.09.001
Crane, C., Barnhofer, T., Duggan, D. S., Eames, C., Hepburn, S., Shah, D., & Williams, J. M. G. (2014). Comfort from suicidal cognition in recurrently depressed patients. Journal of Affective Disorders, 155 (1), 241-246. http://doi.org/10.1016/j.jad.2013.11.006
Williams, J. M. G., Crane, C., Barnhofer, T., Brennan, K., Duggan, D. S., Fennell, M. J. V., Hackmann, A., Krusche, A., Muse, K., Von Rohr, I. R., Shah, D., Crane, R. S., Eames, C., Jones, M., Radford, S., Silverton, S., Sun, Y., Weatherley-Jones, E., Whitaker, C. J., Russell, D., Russell, I. T. (2014). Mindfulness-based cognitive therapy for preventing relapse in recurrent depression: a randomized dismantling trial. Journal of Consulting and Clinical Psychology, 82 (2), 275-286. http://doi.org/10.1037/a0035036
Wessel, I., Postma, I.R., Huntjens, R.J.C., Crane, C., Smets, J., Zeeman, G.G., & Barnhofer, T.(2014). Differential correlates of autobiographical memory specificity to affective and self-discrepant cues. Memory, 22 (6), 665-668. http://doi.org/10.1080/09658211.2013.811255
Griffith, J.W., Sumner, J.A., Raes, F., Barnhofer, T., Debeer, E., & Hermans, D.  (2012). Current psychometric and methodological issues in the measurement of overgeneral autobiographical memory. Journal of Behavior Therapy and Experimental Psychiatry, 43 (Suppl. 1), S21 - S31. http://doi.org/10.1016/j.jbtep.2011.05.008
Williams, J.M.G., Barnhofer, T., Crane, C., Duggan, D., Shah, D., Brennan, K., Krusche, A., Crane, R., Eamus, C., Jones, M., Radford, S., & Russell, I. (2012). Pre-adult onset and patterns of suicidality in patients with a history of recurrent depression. Journal of Affective Disorders, 138 (1-2), 173 – 179. http://doi.org/10.1016/j.jad.2011.12.011
Crane, C., Winder, R., Hargus, E., Amarasinghe, M., & Barnhofer, T. (2012). The effects of mindfulness-based cognitive therapy on the specificity of life goals. Cognitive Therapy and Research, 36 (3), 182 - 189. http://doi.org/10.1007/s10608-010-9349-4
Crane, C., Shah, D., Barnhofer, T., Holmes, E.A. (2012). Suicidal imagery in a previously depressed community sample. Clinical Psychology and Psychotherapy, 19 (1), 57-69. http://doi.org/10.1002/cpp.741
Barnhofer, T., Duggan, D., & Griffith, J.W. (2011). Dispositional mindfulness moderates the relation between neuroticism and depressive symptoms. Personality and Individual Differences, 51 (8), 958-962. http://doi.org/10.1016/j.paid.2011.07.032
Crane, C., Barnhofer, T. Hargus, E., Amarasinghe, M., & Winder, R. (2010). The relationship between dispositional mindfulness and conditional goal setting in depressed patients. British Journal of Clinical Psychology, 49 (3), 281-290. http://doi.org/10.1348/014466509X455209
Barnhofer, T., Chittka, T., Nightingale, H., Visser, C., & Crane, C. (2010). State effects of two forms of meditation on prefrontal EEG asymmetry in previously depressed patients. Mindfulness, 1, 21 -27. http://doi.org/10.1007/s12671-010-0004-7
Barnhofer, T.& Chittka, T. (2010). Cognitive reactivity mediates the relationship between neuroticism and depression. Behaviour Research and Therapy, 48 (4), 275 -281. http://doi.org/10.1007/s12671-010-0004-7
Crane, C., Jandric, D., Barnhofer, T., Williams, J.M.G. (2010). Dispositional mindfulness, meditation, and conditional goal setting. Mindfulness, 1 (4), 204 - 214. http://doi.org/10.1007/s12671-010-0029-y
Williams, J.M.G., Russell, I.T., Crane, C., Russell, D., Whitaker, C.J., Duggan, D.S., Barnhofer, T., Fennell, M.J.V., Crane, R., & Silverton, S. (2010). Staying well after depression: trial design and protocol. BMC Psychiatry,10,art. no. 23. http://doi.org/10.1186/1471-244X-10-23
Hargus, E.A., Crane, C., Barnhofer, T., & Williams, J.M.G. (2010). Effects of Mindfulness-Based Cognitive Therapy on awareness of relapse signatures in patients with a history of suicidal depression. Emotion, 10 (1),34-42. http://doi.org/10.1037/a0016825
Barnhofer, T., Crane, C., Hargus, E., Amarasinghe, M., Winder, R., & Williams, J.M.G. (2009). Mindfulness-Based Cognitive Therapy as a treatment for chronic depression: a preliminary study. Behaviour Research and Therapy, 47 (5), 366-373. http://doi.org/10.1016/j.brat.2009.01.019
Hepburn, S.R., Crane, C., Barnhofer, T., Duggan, D.S., Fennell, M.J., & Williams, J.M.G. (2009). Mindfulness-Based Cognitive Therapy may reduce thought suppression in previously suicidal patients: Findings from a preliminary study". British Journal of Clinical Psychology, 48, 209-215.http://doi.org/10.1348/014466509X414970
Hepburn, S.R., Barnhofer, T., & Williams, J.M.G. (2009). The future is bright? Effects of mood on perception of the future. Journal of Happiness Studies, 10 (4), 483-496.http://doi.org/10.1007/s10902-008-9102-9
Crane, C., Barnhofer, T., Duggan, D.S., Hepburn, S., Fennell, J.V.M. & Williams, J.M.G. (2008). Mindfulness-based cognitive therapy and self-discrepancy in recovered depressed patients with a history of depression and suicidality. Cognitive Therapy and Research, 32, 775-787. http://doi.org/10.1007/s10608-008-9193-y
Williams, J.M.G., Alatiq, Y., Crane, C., Barnhofer, T., Fennell, M.J.V., Duggan, D. Hepburn, S. & Goodwin, G. (2008). Mindfulness-Based Cognitive Therapy (MBCT) in Bipolar Disorder: preliminary evaluation of immediate effects on between-episode functioning. Journal of Affective Disorders, 107, 275-279.http://doi.org/10.1016/j.jad.2007.08.022
Williams, J.M.G., Van der Does, A.J.W., Barnhofer, T., Crane, C., & Segal, Z. (2008). Cognitive reactivity, suicidal ideation and future fluency: preliminary investigation of a differential activation theory of hopelessness/suicidality. Cognitive Therapy and Research, 32,83-104. http://doi.org/10.1007/s10608-006-9105-y
Barnhofer, T., Crane, C., Spinhoven, P., & Williams, J.M.G. (2007). Failures to retrieve specific memories in previously depressed individuals: random errors or content-related? Behaviour Research and Therapy, 45 (8), 1859-1869. http://doi.org/10.1016/j.brat.2007.02.006
Barnhofer, T., Duggan, D., Crane, C., Hepburn, S., Fennell, M.J.V., & Williams, J.M.G. (2007). Effects of meditation on frontal alpha-asymmetry in previously suicidal individuals. Neuroreport, 18 (7), 709-712.http://doi.org/10.1097/WNR.0b013e3280d943cd
Crane, C., Barnhofer, T., Visser, C., Nightingale, H., & Williams, J.M.G. (2007). The effects of analytical and experiential rumination on autobiographical memory specificity in individuals with a history of Major Depression. Behaviour Research and Therapy, 45 (12), 3077-3087. http://doi.org/10.1016/j.brat.2007.05.009
Crane, C., Barnhofer, T., & Williams, J.M.G. (2007). Reflection, brooding, and suicidality: A preliminary study of different types of rumination in individuals with a history of Major Depression. British Journal of Clinical Psychology, 46 (4), 497-504. http://doi.org/10.1348/014466507X230895
Crane, C., Barnhofer, T., & Williams, J.M.G. (2007). Cue self-relevance affects autobiographical memory specificity in individuals with a history of major depression. Memory, 15 (3), 312-323. http://doi.org/10.1080/09658210701256530
Williams, J.M.G., Barnhofer, T., Crane, C., Hermans, D., Raes, F., Watkins, E., & Dalgleish, T. (2007). Autobiographical memory specificity and emotional disorder. Psychological Bulletin, 133 (1), 122-148. http://doi.org/10.1037/0033-2909.133.1.122
Barnhofer, T., Kuehn, E.M., de Jong-Meyer, R., & Williams, J.M.G. (2006). Beliefs about benefits of rumination in depressed men and women with and without a history of assault. Behavioural and Cognitive Psychotherapy, 35, 317-324. http://doi.org/10.1017/S1352465806003341
Hepburn, S.R., Barnhofer, T., & Williams, J.M.G. (2006). Effects of mood on how future events are generated and perceived. Personality and Individual Differences, 41,801-811. http://doi.org/10.1016/j.paid.2006.03.022
Eade, J., Healy, H., Williams, J. M. G., Chan, S., Crane, C., & Barnhofer, T.(2006). Retrieval of autobiographical memories: the mechanisms and consequences of truncated search. Cognition and Emotion, 3/4, 351-383. http://doi.org/10.1080/02699930500342522
Williams, J.M.G., Crane, C., Barnhofer, T., Van der Does, W., & Segal, Z.V. (2006). Recurrence of suicidal ideation across depressive episodes. Journal of Affective Disorders, 91 (2-3), 189-194. http://doi.org/10.1385/BTER:109:2:189
Williams, J. M. G., Barnhofer, T., Crane, C. & Beck, A. T. (2005). Problem-solving deteriorates following mood challenge in formerly depressed patients with a history of suicidal ideation. Journal of Abnormal Psychology, 114 (3), 421-431. http://doi.org/10.1037/0021-843X.114.3.421
Barnhofer, T., Kühn, E. M. & de Jong-Meyer, R. (2005).Specificity of autobiographical memory and basal cortisol levels in patients with major depression. Psychoneuroendocrinology, 30, 403-411. http://doi.org/10.1016/j.psyneuen.2004.11.005
Barnhofer, T., de Jong-Meyer, R., Kleinpaß, A. & Nikesch, S. (2002). Specificity of autobiographical memories in depression: An analysis of retrieval processes in a think-aloud task. British Journal of Clinical Psychology, 41, 411-416. http://doi.org/10.1348/014466502760387524
de Jong-Meyer, R. & Barnhofer, T.(2002). Unspezifität des autobiographischen Gedächtnisses bei Depressiven: Ein Phänomen, seine möglichen Ursachen und einige Konsequenzen. [Over-generality of autobiographical memory in depression: a phenomenon, possible causes and some consequences]. Psychologische Rundschau, 53 (1),http://doi.org/23-33. 10.1026