Summary
The EARNEST project is a large collaborative investigation into the long-term consequences of early nutrition by metabolic programming. It is funded under the Food Quality and Safety Priority of the Sixth Framework Programme for Research and Technical Development of the European Community. Coordinated by Professor Koletzko of the Children's Hospital, University of Munich, in Germany, it brings together a multi-disciplinary team of scientists from 38 institutions in 16 European countries
The project investigates early nutrition programming using an approach which integrates knowledge from randomised controlled trials, prospective observational studies and animal, cellular and molecular techniques. This enables a better understanding of the extent to which nutritional influences in early life can programme a person's development and metabolism in adulthood. Other aspects of the project include studies to investigate consumer attitudes to early nutrition programming and the economic importance of early nutrition programming.
The University of Surrey is responsible for the part of the project that determines consumer attitudes to issues relating to early nutrition programming. This component has following goals and is carried out in five selected EU countries including England, Finland, Germany, Hungary and Spain. 
To collect and analyse early nutrition information and policies from different sectors.
To review the evidence basis of these policy documents on the link between early nutrition and future health in the offspring.
To establish methods of communicating infant feeding advice including early nutrition and later health.
To determine parental understanding of the concept of early nutrition programming. 
Funder
Team
Researchers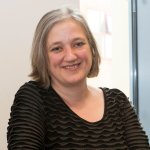 Professor Monique Raats
Professor; Director of the Food, Consumer Behaviour and Health Research Centre
Biography
I previously worked at the Institute of Food Research, Health Education Authority and University of Oxford. My expertise is in the area of public health and behavioural nutrition research, gained on a variety of projects. My research is wide ranging both in terms of topics covered (e.g. food choice, policy development, food safety) and methodologies used (e.g. qualitative, quantitative, stakeholder consultation). I have also been involved in the evaluation of health promotion programmes and developing tools for use in nutrition education.
Since my arrival in 2000, I have played an instrumental role in the success of the University of Surrey's Food, Consumer Behaviour and Health Research Centre, securing over £5.4M of research funding, of which over £3.3M as PI. With a start-up investment of £250K in 2000, the centre has brought over £7.1M into the University.
To date I have published over 125 refereed papers, numerous non-refereed publications including 20 book chapters and have edited two booksand edited two books ("The Psychology of Food Choice" (2006) and "Food for the Ag(e)ing Population" (1st edition 2009; 2nd edition 2016).
From 2011 until June 2018 I was a member of UK's Scientific Advisory Committee on Nutrition (SACN) and also a member of the Subgroup on Maternal and Child Nutrition (SMCN) from 2012 until June 2018.
I am one of the founding members, member of the Board of Directors (2001-2006) and was secretary (2004-2006) of the International Society of Behavioral Nutrition and Physical Activity. The society was set up to combine interests in diet and physical activity; and to stimulate, promote and advocate innovative research and policy in the area. The society now plays an important role in fostering excellence in research in this field through its annual meetings and journal called the International Journal of Behavioral Nutrition and Physical Activity.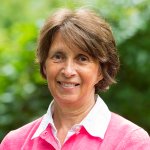 Professor Heather Gage
Professor of Health Economics
Biography
Heather Gage graduated with a BA (Hons) Economics and an MSc in Urban and Regional Planning Studies from the University of Reading. Subsequently, she gained a PhD in Health Services Research from the University of Surrey and became Professor of Health Economics in 2012. As Director of Surrey Health Economics Centre, Heather oversees a varied portfolio of applied health and social care projects. She has held visiting positions at the Boston University School of Public Health and the Centre for Health Quality, Outcomes and Economic Research of the US Veterans Healthcare Administration. Research groups and centres
Our research is supported by research groups and centres of excellence.