Food, families and visiting rooms in a women's prison
Funded by the British Academy/Leverhulme Small research grants (£8,952), this study will adopt a qualitative approach to examine how women in prison and their families experience food in the visiting room.
Overview
We will explore how food contributes to improving the quality of visits; and more importantly, how this may strengthen the ties between women and their loved ones. Food is critical in the visiting room for prisoners to engage with their loved ones, yet to date scholars have not paid dedicated attention to this within research on prisons or food and families. 
This study will result in an understanding of the way in which food contributes to the experiences of prisoners and their families in the prison visiting room. 
Research questions
What role does food have in relation to prison visits between incarcerated women and their family members?
Does the experience of food in the visiting room strengthen relational ties?
How do women and family members feel the experience of food in the prison visiting room can be improved, if at all?
Aims
This study aims to:
Understand how food is utilised in the visiting room to strengthen familial ties between women in prison and their loved ones.
Explore the preparation of food in the visiting rooms of a women's prison.
Examine the consumption food as a tool to strengthen social interactions between women, family members and their children.
Explore how food can contribute to women adopting their familial roles to bond with their relatives in the visiting room.
Reflect on how food is utilised to celebrate special events, i.e. birthdays, religious events; and how women and their families practice this in the visiting rooms.
Identify policy and practical recommendations to improve the quality and experience of food in visiting rooms.
Team
Principal Investigator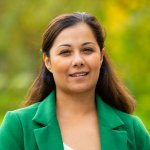 Dr Maria Adams
Associate Professor in Criminology
Biography
Maria is a lecturer at the University of Surrey. Her main interests are issues surrounding penology. She is very interested in the role of food and how this has an impact on the experiences and emotions of women. She is also particularly interested in issues surrounding gender and racial identities shaped by prison culture. She is also interested in effects of incarceration with particular attention on families of prisoners.  She is also one of the lead coordinators for the Department's Learning Together programme.
Co-investigators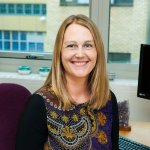 Dr Vicki Harman
Associate Professor in Sociology
Biography
Vicki is a Senior Lecturer in the Department of Sociology at the University of Surrey. Her research interests include the sociology of food; food practices and family life; food and social identities (with a particular focus on mothering, gender and social class). Vicki has expertise in mixed qualitative methods including interviews, arts-based methods, ethnography, focus groups and photo-elicitation. She has recently been a visiting researcher at the Vitalities Lab, UNSW Sydney, Australia.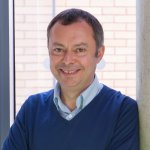 Biography
Jon Garland is Professor of Criminology in the Department of Sociology at the University of Surrey, where he is also Head of Department. He has conducted extensive research into hate crime, and in particular the nature, frequency and impact of victimisation and how criminal justice agencies deal with incidents of hate crime. In addition, he has investigated the activities, impact and membership of far-right groups such as the English Defence League, as well as racism in rural and isolated areas of England, policing, and racism, anti-racism and disorder in football. He has been working with local prisons in the area of equality, diversity and inclusion for a number of years.