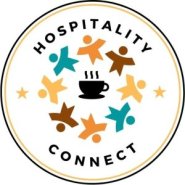 Hospitality Connect: the role of local hospitality businesses in connecting lives and building communities
Start date
September 2022
Overview
The aim of the research is to develop our understanding of existing and potential opportunities for hospitality businesses to play an influential role in supporting social connections within communities. More specifically, the project will employ a participatory action research (PAR) approach to identify the challenges and benefits of older people visiting local cafes and pubs. These venues provide important social spaces where people come together to connect with others. The UK's high street has undergone significant change in recent years, from mostly retail-focussed environments to increasing numbers of cafes, presenting an opportunity to explore the ways in which many of these might be transformed into age-friendly spaces.  
Working with research partner, Toynbee Hall, and a community-based team of older peer researchers (PRs), the project will conduct go-along interviews with older adults (aged 65+), hospitality businesses and policy influencers. The findings from the research will be used to co-create resources with PRs and business owners/managers to help hospitality businesses become more age-friendly and to empower older adults to stay socially connected. These resources will take the form of an age-friendly hospitality toolkit and guidelines and a short promotional film. Data generated from the interviews will be presented at conferences and workshops, and through academic articles and project reports, and the findings disseminated by our partners at Toynbee Hall and via the project webpage.
The project is funded by the UKRI Healthy Ageing Challenge as part of the Social, Behavioural and Design Research Programme (SBDRP).
Funding amount
£124,511
Funder
Team
Principal investigator
Co-investigators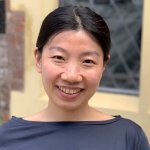 Head of Research at Toynbee Hall London
Research partner
Toynbee Hall is a community-based charity with considerable experience working with local communities in East London, including marginalised and deprived communities, and delivering participatory action research (PAR) projects that involve local communities at every stage of the research process.
Workshops, events and presentations
Hospitality Connect introductory meeting, Toynbee Hall, 17 November 2022
Partner and Peer Researcher meeting to introduce the research team and the project. The Toynbee Hall team provided an overview of the PAR approach and Lorna Wang explained the rationale for the research, its aim and objectives, and the role of the PRs in the research process.
Focus group interview with peer researchers, Toynbee Hall, 23 November 2022
The first of six planned workshops with the peer researchers in East London. Aspects of the research design were discussed with six peer researchers, including recruitment approach, interview locations, and interview topics and questions. Focus group moderated by Toynbee Hall's Research Manager with Drs Lorna Wang and Xia Lin and researcher Frances Sanders in attendance.