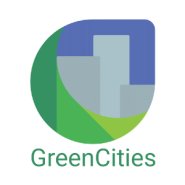 NERC-FAPESP Informed Greening of Cities for Urban Cooling (GreenCities)
Vision
"Are the cooling benefits provided by urban parks reduced by high humidity in the humid tropics, and does this vary with time of day and season?"
GreenCities will establish a new international partnership between leading urban researchers in the University of Surrey, the University of São Paulo, Brazil, the UK Centre for Ecology & Hydrology and other Brazilian institution partners.
The collaboration focuses on key knowledge gaps in our understanding of how urban green infrastructure (GI) provides cooling in tropical regions. It builds on partner strengths in atmospheric physics and atmospheric chemistry, ecosystem modelling, science engagement and community groups.
Objectives
The GreenCities international partnership is designed to bring together leading UK and Brazilian scientists. The overall goal is to build an international partnership around innovative measurement approaches to better understand the cooling effects and other co-benefits that urban GI can provide.
The specific objectives of the GreenCities are to:
Make use of existing state-of-the-art eddy covariance infrastructure to provide additional data on cooling benefits of urban parks
Use the latest technology with citizen science and public engagement to supplement fixed infrastructure measurements and improve the spatial resolution of flux data
Create a dynamic modelling tool which incorporates these advances to better represent the benefits of urban parks and how they change daily and seasonally, as a tool for decision-making
Create a long-lasting collaboration among Brazilian and UK scientists bringing innovative approaches to solve urban solutions.
Funders
GreenCities project funded by the Natural Environment Research Council (Grant number: NE/X002799/1) and FAPESP - São Paulo Research Foundation (Grant number: 22/02365-5).
Funding amount
£125,000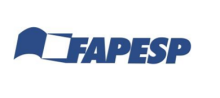 Team
Lead principal investigator
Co-principal investigators Professor Maria de Fatima Andrade
Co-investigators Professor Leandro
Luiz Giatti
University of São Paulo Professor Adelaide
Cassia Nardocci
University of São Paulo Dr Paulo Sergio
Cardoso da Silva
Energy and Nuclear Research Institute, IPEN/CNEN-SP Professor Edmilson
Dias de Freitas
University of São Paulo Professor Regina
Maura de Miranda
University of São Paulo Dr Carlos
Eduardo Souto-Oliveira
University of São Paulo Professor Thiago
Nogueira
University of São Paulo Federal University of Minas Gerais Federal Technology University, Parana - UTFPR Professor Pedro
Perez-Martinez
University of Campinas - UNICAMP Dr Silvia
Ribeiro de Souza
Institute of Environmental Research, State of São Paulo Professor Giuliano
Locosselli
University of São Paulo UKCEH
Researchers Dr Ana Paula
Mendes Emygdio
Researcher Researcher Researcher Leiticia
Figueiredo Candido
PhD student
Workshops
Online workshop
Half-day online workshop on 24 March 2023 at 1pm - 5pm UK time (10am - 2pm São Paulo time) – online registration link will be available soon.
Kick-off workshop
GreenCities first kick-off workshop (hybrid, in-person and online).
Date: 1 November 2022, 9am - 5pm (São Paulo Time)
Location: São Paulo, Brazil
Venue: Faculdade de Saúde Pública, Universidade de São Paulo (FSP-USP) Anfiteatro Paula Souza. Av. Dr. Arnaldo, 715 - São Paulo, Brazil
Online registration link: register for the GreenCities kick-off workshop.
Programme
Agenda
Sao Paulo local time

Introduction and welcome panel

Professor Adelaide Nardocci (FSP-USP)
Professor Maria de Fatima Andrade (IAG-USP)
Professor Thiago Nogueira (FSP-USP)

9am – 9:10am

Session 1 - Implementation of GreenCities

Project Co-Chairs: Professor Maria de Fatima Andrade (IAG-USP) and Professor Prashant Kumar (University of Surrey)

Overview of the GreenCities project

Professor Prashant Kumar Director, Global Centre for Clean Air Research, University of Surrey

9:10am – 9:25am

WP1 - Enhanced eddy covariance measurements of heat and water vapour fluxes

"Ecosystem services from Functional Forests"
Professor Giuliano Locosselli (Cena-USP)

"CO2 and H2O fluxes in the scope of Metroclima project"
Professor Maria de Fatima Andrade

9:25am – 9:55am
Q&A session
9:55am – 10:25am

WP2 - Citizen science to support data collection and public engagement

"Citizen science engagement through thermography technique"
Professor Prashant Kumar

10:25am – 10:40am
Q&A session
10:40am – 11:10am

WP3 - Ecosystem services modelling and incorporation into decision support tools

Professor Laurence Jones (UKCEH) - Online

11:10am – 11:25am
Q&A session
11:25am – 11:40am
Coffee break
11:40am – 12 noon
WP4 - Build partnership
12 noon – 12:15pm
Q&A session
12:15pm – 12:30pm
Discussion on synergies and finalise plan for the work ahead
12:30pm – 1pm
Lunch break
1pm – 2:30pm
Session 2 - relevant projects and discussion on other call submissions
Chair: Professor Taciana Toledo de Almeida Albuquerque
"Green Technologies and Air Pollution Remediation"
Dr Paulo Cardoso (IPEN)
2:30pm – 2:35pm
"Development of Environmental quality monitoring network in smart cities - EnvCity Project"
Prof. Leila D. Martins (UTFPR)
2:35pm – 2:50pm
Q&A session
2:50pm – 3:10pm
Discussion on new proposals
3:10pm – 5pm