Plastics Pollution Governance Framework Network Project
The project demonstrates the global, collaborative scope of global engagement networks.
Overview
By looking at plastics as part of the circular economy, this GCRF network offers an exciting and important chance to join academics, industry and community groups to improve social structures for our citizens. If plastic waste can be incorporated into a circular economy, then it is no longer waste but part of a sustainable solution that can provide employment.
Researchers will be working with academics, businesses and stakeholders from Kenya, Uganda, Tanzania, Ethiopia, Rwanda and Malawi, as well as in the UK, Denmark, Sweden and the Caribbean.
Aims and objectives
The project's goal is to share knowledge and expertise around plastics governance approaches in developing countries to reduce environmental pollution by reducing, reusing, recycling and recovering waste material, thereby retaining them in the value chain for longer.
The project does this by establishing a Plastics Pollution Governance Framework Network which will identify different approaches taken to the governance of plastics including enforcement and compliance techniques across developing countries. It aims to identify the pressures driving plastic pollution, attitudes amongst different stakeholders, impacts and the mitigation of those impacts, and devise new and innovative forms of governance, providing the evidence to support real policy change.
Funding amount
£135,000
Funder
Global Challenges Research Fund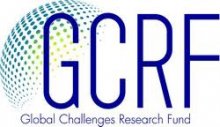 Team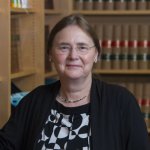 Co-Principal Investigator
Professor Rosalind Malcolm
Professor of Law, Director of Environmental Regulatory Research Group (ERRG)
Biography
I am an environmental lawyer and I specialise in looking at the ways law can be used to protect the environment. Recently I have been working on the 'wicked problem' of the polluting waste from plastics and how a circular economy might help to stop the problem of waste. So I look at laws around the ecodesign of products and how they can be implemented to stop the production of waste and pollution. I look at the whole governance frameworks for environmental law including not just the legislation but policy, implementation, enforcement and compliance as well as the impact of property rights. I have been working on the rights to water and sanitation and how they can be used to ensure a decent standard of living for people especially in developing countries. I believe that we will not solve the problem of the degradation of the earth unless we work across disciplines seeking solutions together so I specialise in multidisciplinary research working with social and natural scientists and engineers.
I am the Director of the Environmental Regulatory Research Group (http://www.surrey.ac.uk/errg/) which is a research grouping of individuals and organisations engaged in research, teaching and consultancy into environmental regulation, compliance and enforcement and is part of the Surrey Centre for International and Environmental Law.
I am an associate member of the Centre for Environmental Strategy at the University of Surrey and I also practice as a barrister from Guildford Chambers.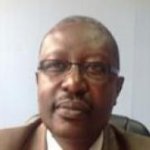 Co-Principal Investigator
Professor Nicholas Oguge
Professor of Environmental Policy, Centre for Advanced Studies in Environmental Law & Policy, University of Nairobi, Kenya
See profile
Database
The network project will build knowledge and expertise around different governance approaches to plastics waste across Development Assistance Committee (DAC)-listed countries. 
This information will be lodged on the website database and will be publicly accessible. The database will be a forum for knowledge and information exchange.