PLEIADES EC Clean Sky 2
Start date
01 August 2016
End date
31 December 2020
Overview
University of Surrey sustainability system analysis researchers from the Centre for Environment and Sustainability - Dr Jacquetta Lee, Dr Xaiobo Chen and Professor Richard Murphy - have recently completed a four year innovative project looking at the next generation of Eco-Design in the Aerospace sector.
The Surrey research formed part of the PLEIADES consortium project funded by the Clean Sky 2 Public Private Partnership between the European Commission and the European aeronautics industry. Our contribution to this excellent project was the development of a novel tool targeting data uncertainty and sensitivity to enable greater efficiency in key data acquisition, speed, and overall confidence in the Eco-Design process.
We would like to thank Ansys-Granta as the Co-ordinator of the PLEIADES consortium and our other project partners Rolls-Royce, the University of Stuttgart and Thinkstep.
Find out more about the Project to Lead Ecodesign Integration with Aerospace Development and Engineering Systems (PLEIADES).
Team
Researchers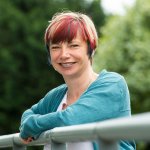 University of Surrey