Social legitimacy of digital technologies
This project offers state-of-the-art research to produce a comprehensive and up-to-date body of knowledge on digital technology social legitimacy. 
Overview
While digital technologies can offer significant advancements in education, healthcare and supply chain, civil society and governments have signalled several concerns over potential unintended outcomes. These concerns relate to Social Legitimacy issues, such as the social acceptance and trust of a technology innovation within a set of contextual values, norms and culture.
This project provides an urgently needed balanced, and rigorous understanding of digital technologies' acceptance and trust. We acknowledge that our understanding of technology implications is affected by its design and operation, which in turn have severe consequences to individuals as well as whole societies. As such, to effectively address Social Legitimacy we need to identify interactions between technological, commercial, organizational, and societal (TCOS) uncertainties factors. Early scanning for social legitimacy issues facilitated through a TCOS analysis can improve awareness, helping technology developers to identify effective diffusion strategies.
Team
Principal investigators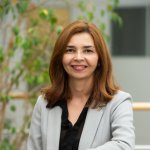 Dr Stelvia Matos
Reader in Social Innovation Management and Sustainable Management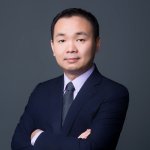 Professor Yu Xiong
Director of Surrey Centre for Innovation and Commercialization (SCIC)