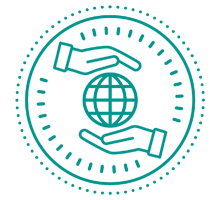 Centre for Social Innovation Management
Social Innovation involves the creation of solutions that benefits society as a whole rather than private individuals. It is inherently multidisciplinary and requires embracing cross-sector dynamics and interaction.
Our Centre for Social Innovation Management (CSIM) is a new research centre based within the Surrey Business School that will conduct research and be actively involved in teaching and engagement related to social innovation & entrepreneurship, responsible management and social impact investing.
Our mission
The Centre will leverage the University's collective wisdom on social innovation by fostering engagement within different disciplines and establishing relationships with external stakeholders, bridging scholarly and practitioner connections. 
Research themes
Our primary research activities will be focused on three broad, related areas.
Stay connected
23.10.20
Introducing James Barlow, final year Accounting and Finance student and Student Content Creator at Surrey...
20.10.20
Over the summer more than 100 academics at Surrey Business School took part in a series of design sprints...