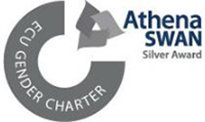 Undergraduate courses
At the School of Biosciences and Medicine, we recruit hundreds of first-year undergraduate students into our range of successful courses. We also undertake a continuous programme of self-reflection to ensure we offer the most appropriate, up-to-date courses and modules to undergraduates.
Find a course
We are ranked in the top 10 for biosciences by the Guardian University Guide 2020.
In the National Student Survey (NSS) 2019 our nutrition courses were ranked 1st in the UK and our animal science courses were ranked in the top 10, for both of these subjects areas 100% of respondents agreed to the question: 'Overall, I am satisfied with the quality of the course'.
Find out more about applying to Surrey. 
Graduate outcomes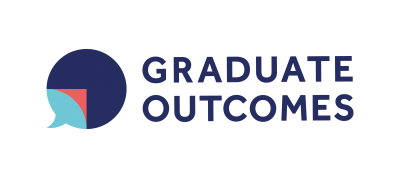 The Graduate Outcomes survey 2020 found that 96% of Surrey undergraduates are in work or further education.*
This is the largest survey of employment and further study outcomes for UK graduates.
*UK domiciled graduates of full-time, undergraduate qualifications, in full-time employment, from higher education institutions.
Professional Training placements
Our Professional Training option is available to all undergraduate students within the School. With a Professional Training placement our students get the chance to experience what it's like to work in industry or become part of a research team – this could be in the UK or overseas.
For most of our courses the Professional Training placement forms a year between the end of the second and start of the final year of study, except for our Nutrition and Dietetics course, which integrates Professional Training in two separate twelve-week blocks throughout the programme.  
In recent years our students have been placed with the likes of GlaxoSmithKline, Nestle, the NHS and other universities, including Harvard and Cornell in the USA.
Recognised as the Best University Placement Service (Over 750 Placements) at the National Undergraduate Employability (NUE) Awards 2021; we will support you with your application and ensure you are gaining the experience you need in a supportive environment.
Helping you progress
We pride ourselves on the amount of practical laboratory experience we provide to our students and we continually invest in facilities, such as the £10 million Innovation for Health building.
Our links with industry help us to shape programmes that will equip our graduates with skills and knowledge needed to make an impact in the workplace.

Study and work abroad
We give our students the opportunity to acquire international experience during their degrees by taking advantage of our exchange agreements with overseas universities or by completing a Professional Training placement abroad. 

Scholarships and bursaries
Discover how we may be able to support your studies with a host of bursaries and scholarships directly from the University of Surrey and external providers.