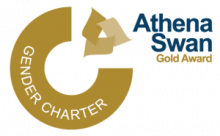 Section of Sport, Health and Exercise Sciences
Our multidisciplinary research group investigates the mechanisms upon which exercise, physical activity, food, and nutrition affect the ageing process, disease activity, and athlete performance.
Our research
Our Section focuses on two main areas of research:
The effects of exercise and diet on healthy ageing and health outcomes, disease prevention and disease management, with a particular focus on cancer, metabolic diseases, and arthritis.
Improving athlete performance through nutritional strategies, strength and conditioning, and exercise prescription.
Clinical Exercise 
Drs Bartlett, Manders, Hunt, Roberts, and King research how exercise and diet can be prescribed to improve the health of people with chronic diseases. Using individualised exercise prescriptions generated from a comprehensive physiological assessment, they aim to understand how interventions enhance immune function, musculoskeletal health, endocrine health, and systemic and cellular metabolism.
Athlete Performance 
Nutrition, strength and conditioning and skill acquisition. Drs Hulton, King, Roberts, Senington, Payne, Manders, and Hunt research nutritional strategies, including flavonoids, novel protein sources, and caffeine, to improve health and performance measures. Dr James Wild and Harri Cizmic are expert strength and conditioning coaches who work with elite and professional athletes/teams and are developing new approaches to improve performance. Dr Nicholas De Cruz is a Sports Psychologist and utilises this to improve young athlete performance.
Surrey Human Performance Institute
The Surrey Human Performance Institute is a state-of-the-art physiology laboratory designed to test and train clinical populations, athletes, and individuals to improve health and performance.
Meet the team
Section lead
Research lead