Athena SWAN
The School of Health Sciences is proud to hold an Athena SWAN Bronze award. The Athena SWAN awards are given to higher education institutions to recognise their commitment to advancing women's careers in science, technology, engineering, maths and medicine.
Equality Challenge Unit (ECU) and Athena SWAN charter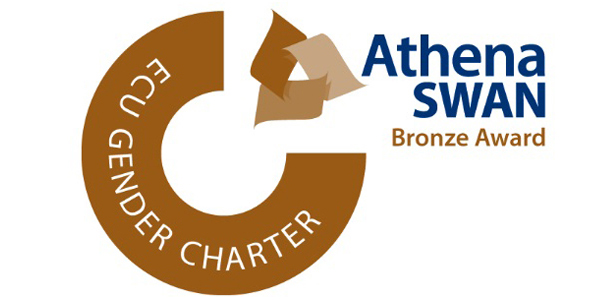 ECU's Athena SWAN Charter covers women (and men where appropriate) in:
Academic roles in Science, Technology, Engineering, Mathematics and Medicine (STEMM) and (Arts, Humanities, Social Sciences, Business and Law) AHSSBL
Professional and support staff
Trans staff and students.
In relation to their:
Representation
Progression of students into academia
Journey through career milestones
Working environment for all staff.
Athena SWAN self-assessment team
Our School has an Athena SWAN self-assessment team which is chaired by the Head of School Dr Melaine Coward (m.coward@surrey.ac.uk) and project managed by Fernanda Haswell, Business Operations Manager (f.haswell@surrey.ac.uk).
Please contact them for more information or if you'd be interested in joining the School's self-assessment team.