Day 2: 6 July
Find out what is happening on day 2 of the Surrey 2023 Conference.
Thursday 6 July
Agenda day 2: The environment
Time
Event
8am – 5pm
Registration open
8:30am – 9am
Singing Bowl OR Campus Wellbeing Walk

9:30am – 10:15am

Keynote speech: Danielle D'Silva, Head of Sustainability at Booking.com

Moderator: Dr Viachaslau Filimonau

10:15am – 11am

Panel discussion: Climate change

Professor Daniel Scott, University of Waterloo & University of Surrey (Chair)
Professor Geoffrey Lipman, STGC & SUNx Malta
Dr Debbie Hopkins, University of Oxford
Professor Xavier Font, University of Surrey 

11am – 1pm
Morning poster presentation
11am – 11:30am

Networking break

Sponsored by the Savoy Educational Trust

11:30am – 1pm
Parallel session 3
11:30am – 1pm

Panel discussion (parallel): (Un) fair and (Un) decent work in hospitality

Chairs: Anke Winchenbach

1pm – 2pm
Networking lunch
2pm – 4pm
Afternoon poster presentation 
2pm – 3:30pm
Parallel session 4
2pm – 3:30pm

Panel discussion (parallel): Sustainable Aviation

Chairs: Nadine Itani

Bridget Donaldson (TUI Airways/Air League/PhD candidate at Oxford) 
Michael Halaby (Halaby Aero - Financing green aviation/ESG/sustainability) 
Robert Schumacher (Europe Manager for United Airlines)
Laura Boccadamo (Sustainability Reporting and Emissions manager at Gatwick Airport)
Leigh Hudson (Sustainable Fuels & Carbon at IAG)

3:30pm – 4pm

Networking break

Sponsored by the Savoy Educational Trust

4pm – 5pm

The Surrey Good Bucket List. Consensus on the Environment

Professor Allan Williams
Professor Lorenzo Fioramonti
Professor Graham Miller 

5pm – 6pm
Meet the sponsors and happy hour (sponsored by Aguardio)
6pm – late
Dinner and salsa
Parallel session 3
Thursday 6 July, 11:30am - 1pm, 8 parallel sessions.
The Environment 3
Human Flourishing 5
The Environment 4
Digital Futures 3
Room: AP1
Room: 23AP02
Room: 34MS01 
Room: 66MS03

Which Transformation? Re-conceptualising the bond between tourism and the environment in the Anthropocene

Alberto Amore and Siamak Seyfi

The effects of responsible leadership on hotel employee turnover intention under COVID-19

Huimin Gu, Xu Yang and Diandian Lv

Constraints theory and tourist mobility choices at the destination. Evidence from ten European capitals

Piotr Zientara, Magdalena Jażdżewska-Gutta, Monika Bąk and Anna Zamojska

An Interdisciplinary Analysis of Constraints to Rail Travel for Late Adopters of Technology

Charlotte Lenton, Jillian Rickly and Brendan Ryan

Leveraging Inspiration to Increase Sustainable Food Consumption

Fengwei Dai, Sara Dolnicar and Dan Wang

The impact of diaspora tourism on return migration intention across cultural distance

Adrienne Tingyao Liu, Yoo Ri Kim, Pearl M.C. Lin and Allan M. Williams

Self-regulation failure as an obstacle to attaining festival-related pro-environmental behaviours

Jialin Snow Wu, Hannah Stafford and Chen Zheng

Virtual Reality Tourism through the lens of Social Presence and Subjective Well-Being

Ryan Yung

The impacts of texts and pictures on the willingness to pay for protecting animal resources

Puyue Zhang, Shanshan Dai, Shina Li and Honggang Xu

Diversity and inclusion (D&I) in luxury hotels: a comparative study between France and UK

Sumeetra Ramakrishnan and Hajar Eddial

Exploring critical supply chain paths that drive changes in carbon emissions of accommodation industry

Lamei He and Zihan Chen

Cyberfeminism and Technofeminism in Tourism – a web developers' perspective

Rokhshad Tavakoli and Paolo Mura

Understanding tourism, hospitality, and entertainment from a sense of place and time

Ning Chris Chen

Transformative Event Design: Exploring the Role of the Facilitator as Experience Broker

Nieke Dieteren and Barbara Neuhofer

Coopetition effects on eco-innovation adoption in the hospitality industry

Adriana Fumi Chim-Miki, Joana Costa and Rui Augusto da Costa

Semiotics of Travel: Assigning Meaning to Travel Posts on Social Media

Lauren Siegel and Caroline Scarles

Actual Behavioural Change or Intention: Value-based Learning from Greenway Experience to Promote Sustainable Tourism

Shiqin Zhang, Musha Shi and Eric Chan

Exploring hotel employees' collaboration intentions with service robots, the mediating role of intrinsic work motivation and job stress

Danni Wang, Emily Ma and Xi Y. Leung

Reality check: will Sustainable Aviation Fuels save long-haul travel?

Susanne Becken, Brendan Mackey and David Lee

The Impact of NFT Technology on Tourist Satisfaction in Guilin: An Empirical Study

Qiuli Meng, Zongyu Li and Yu Nie
Parallel session 3: 11:30am - 1pm - continued 
Gender, Entrepreneurship and Social Policy 3
Business & Policy 3
Competitiveness 3
Sustainable Aviation
Room: APLab5
Room: APLab4
Room: AP2
Room: 34AP01

Exploring the challenges and opportunities to co-create diverse and inclusive tourism and hospitality

Yoo Ri Kim, Bora Kim, Albert Kimbu and Sumeetra Ramakrishnan

Segregationist housing policies and short-term rentals

Florian Zach and Huihui Zhang

Effects of the Gender Role Attitude and Gender Power on Chinese Couple's Tourism Decision Making

Tingyu Liang

Consumer behavior in tourism destination: The impact of flight experience

Omer Ayash

Bridging the feminist theory gap in exploring the role of Canadian Women Tourism Social Entrepreneurs

Gaurav Panse and Karla Boluk

Harnessing the power of stories to evaluate complex tourism interventions: a 'most significant change' approach

Luigina Jessica Montano, Xavier Font, Corinna Elsenbroich and Manuel Alector Ribeiro

Domestic Tourism and Pluralistic Ignorance in the Aftermath of a Tight Presidential Election

Marcelo Nunes, Luis Antônio Dib and Verônica Mayer

The narrowing window of opportunities for zero-emissions aviation and tourism

Paul Peeters

Explore the mechanisms of Chinese one-child generation female travel intention influenced by identity, culture, and gender

Bohan Liu, Hanaa Osman and Daisy Fan

Transformative Tourism Learning in Non-hedonic Contexts: The Role of Introspection

Fanny Manner Baldeon and Mimi Li

Using big-data from mobile devices to monitor and manage overtourism at urban tourism destinations

Vicente Ramos, Bartomeu Alorda-Ladaria and Maurici Ruiz

Analysing the effects of ESG ratings on Airline operational, financial, and market performance: a spatial econometrics approach

Nadine Itani, Bora Kim, Anyu Liu and John F. O'Connell

The effect of international travel bans on informal entrepreneurs in South Africa

Alicia Fourie, Andrea Saayman and Derick Blaauw

The interplay of tourism and rural gentrification influenced by artists: a case study of Mingyue Village, China

Xueke Yang and Honggang Xu

How China's Gen Z rationalizes tourism boycotts and patriotic behaviors: Features, contradictions, and complexity

Xueting Zhai, Yunjiao Guo and Qiuju Luo

Online But Not Present: A Grounded Theory Study on the Value Co-creation  Behavior of Sharing Tour Guide Platforms

Ruiqi Zhang, Huiying Zhang and Ning Deng

Lifestyle Migration and Gender Perspective: Living a Familiar context under new relations

Mónica Segovia-Pérez, Konstantina Zerva and Raquel Huete Nieves

Cultural Events, Storytelling and Mythmaking: The Beggars Fair

Elaine Rust

The survival of Airbnb during COVID-19: A spatial-temporal approach

Yoo Ri Kim, Eden Jiao and Anyu Liu

Operational efficiencies in aviation - accessing the benefits pool through dynamic airspace management

Martin Hawley, Karol Götz, Doug Meyerhoff and Rainer Koelle
Parallel session 4
Thursday 6 July, 2pm - 3:30pm, 7 parallel sessions.
The Environment 5
Human Rights & Major Events 1
Human Flourishing 6
The Environment 6
Room: AP1
Room: 34AP01
Room: 33MS01 
Room: 34MS01

Smart Destinations and Sustainability in the Valencian Region, Spain

Jorge Pereira-Moliner, Eva María Pertusa-Ortega, Juan José Tarí, José F. Molina-Azorín and María Dolores López-Gamero

Factors determining the resilience of the MICE sector in South Africa

Refiloe Lekgau and Tembi M Tichaawa

Exploring stories in tourist self-recovery of negative emotion: A narrative analysis

Shiqing Zeng and Xiaoming Zhang

The impact of climate change on tourism demand in Jamaica

Martine Bakker, Seleni Matus and Elecia Myers

What factors influence tourists' choice for carbon offset travel?

Hongrun Wu, Haiyan Song and Hanyuan Zhang

Climate Culture. Conceptual Narratives of environmental Sustainability in the Event of Bad Ischl-Salzkammergut European Capital of Culture 2024.

Barbara Grabher

Marine and coastal tourism diversification policy and practice

Anke Winchenbach

How personal social responsibility and environmental self-identity explain the perceived importance of using a sustainability filter in booking hotels

Luisa Andreu, Xavier Font, María José Miquel and Joaquín Aldás

Destination management under climate emergency

Mireia Guix and Ya-Yen Sun

Saving the Historic Landmark:  the Key Role of the '1994 Taipei Arts Movement' in Taiwan

Yu-Chun Chen

On being community members: exploring psychological mechanisms of community identity construction through Community-Based Tourism

Seung Ho Youn

Disaster events and inbound tourism: Insights from EM-DAT database

Léopold Biardeau and Mondher Sahli

Employee Resilience and Dynamic Capabilities in Tourism Organizations: A Transactive Memory Systems Approach

Girish Prayag

MICE events suppliers' perspectives on virtual and hybrid in South Africa

Tembi Tichaawa and Refiloe Lekgau

New work, new leisure: Exploring work and leisure border management practices in a digital world

Mattia Rainoldi, Dimitrios Buhalis and Adele Ladkin

Staying On Track – How a commitment-based behavioural change intervention deters off-track walking at a protected natural site

Elizabeth Cooper, Sara Dolnicar and Bettina Grün

The influence of "cost-benefit representation" of sustainable tourism data on decision-making

Anna Torres-Delgado and Xavier Font

The state of event-tourism research through the lens of the UN sustainable development goals

Shinyong Jung, Jason Draper, Kristin Malek, Thomas Padron and Eric Olson

The Impact of Hybrid Working on Employee Wellbeing. Can Leadership Styles Moderate this Relationship?

Lisa Cafora

GEO and Sustainable Golf in Mainland China: The Case of Foshan as A Glocal Negotiation

Holly Hou and Xiaoming Zhang
Parallel session 4: 2pm - 3:30pm - continued 
Competitiveness 4
Competitiveness 5
Business & Policy 4
Room: APLab4
Room: 66MS03
Room: APLab5

Effects of the Gender Role Attitude and Gender Power on Chinese Couple's Tourism Decision Making

Anais Cavallin, Oriol Anguera-Torrell and Ana Jiménez-Zarco

Investigating international tourist preferences for cross-border mobility

Lorenzo Masiero, Juan Carlos Martín, Concepción Román and Gianluca Goffi

Investigating the Relationship between Urban Amenities and High Street Footfall Using Google Maps and Machine Learning

Viriya Taecharungroj and Nikolaos Ntounis

Domestic Tourism and Pluralistic Ignorance in the Aftermath of a Tight Presidential Election

Anna Burton

Investigating the effect of sensory experiences for visitors' evaluation behaviour under spatial variance

Huahua Li

Hainan Sport Tourism Development—A SWOT Analysis

Erwei Dong, Bin Fu, Yuntan Li and Jianing Jin

Using big-data from mobile devices to monitor and manage overtourism at urban tourism destinations

Eden Jiao, Gang Li and Jason Chen

Tourism Destination Competitiveness: An International Approach

MarÍa Rosario GonzÁlez RodrÍguez, María Carmen Díaz Fernández and Noemí Pulido Pavón

Destination management organizations: current and future challenges

Cristina Maxim

How China's Gen Z rationalizes tourism boycotts and patriotic behaviors: Features, contradictions, and complexity

Montserrat Crespi-Vallbona

The impact of local high-speed broadband access on different types of accommodation establishments

Eva Hagsten, Martin Falk and Xiang Lin

COVID-19 Pandemic and Tourism Development in Indonesia: A policy analysis

Mohamad Robbith Subandi

The survival of Airbnb during COVID-19: A spatial-temporal approach

Gabrielle Lin, Michael S. Lin and Haiyan Song

Tourism Forecasting with Bayesian Bagging in a Major Crisis

Xinyang Liu, Anyu Liu, Jason Chen, Gang Li and Haiyan Song

The impact of furlough on hospitality and tourism employees' job turnover intention: A relative deprivation perspective

Chen Zheng, Jialin Snow Wu, Henry Tsai, Hsing Ivan Wen and Neelu Seetaram
Morning poster presentation
Early morning to before lunch.
| Title | Authors | Manuscript ID |
| --- | --- | --- |
| Multi-destination travel choice – a choice paradigm mixing perspective | Richard T. R. Qiu, Eden Jiao and Jinah Park | 4526 |
| Going digital or not: the moderating effect of digital engagement on the link between site scarcity and tourist intentions | Rui Su and Chong Yu | 4554 |
| Menopause in the workplace, an "unspoken" topic in the hospitality, tourism and leisure industry. | Marianna Kornilaki | 4718 |
| The local community's experience of tourism development in Vythiri, Kerala – a socio-economic and power-dynamics perspective. | Jithendran Kokkranikal, Shyju Pj, Joshu Ajoon and Shelji Mathew | 5215 |
| An historical account of the marketing of travel to the Portuguese Diaspora in South Africa | Maisa Adinolfi | 5409 |
| "It's not what you know, it's who you know" - Social networks and resilience of tourism-hospitality SMEs to external shocks | Wendy Pham | 5797 |
| Research on the influencing factors of marketing effect of Marketer Generated Content (MGC) on social media: the case study of Greenland Hotel | Kevin Zhang and Rose Xiaying Chen | 5834 |
| Why studying the acceptance of smartphone technology in hotel booking? | Arshin Bakhtiari, Yuhanis Abdul Aziz, Azmawani Abdul Rahman and Rosmah Mohamed | 5964 |
| Flying towards climate catastrophe: unravelling tourism's dependency on aviation | Cheryl van Adrichem | 6065 |
Afternoon poster presentation
After lunch before consensus session.
| Title | Authors | Manuscript ID |
| --- | --- | --- |
| An importance-performance analysis for prioritizing the international hotel service quality attributes in the post COVID-19 situations in Thailand | Preeda Chaiya and Theeraphon Thuaenphae | 6083 |
| Obstacles and pathways to sustainable general aviation: empirical evidence from a Swiss socio-technical mixed-methods study | Michael Stiebe | 6271 |
| Community perceptions on the socio-cultural impacts of ecotourism in Cameroon | Vyasha Harilal and Tembi Tichaawa | 6426 |
| Every Molecule (of CO2) Counts: General Aviation Pilots' Acceptance of a New Automatic Digital Pilot Logbook-Based Carbon Emissions Calculator with Carbon Offsetting Functionality | Michael Stiebe, Matthias Niederhäuser, Andreas Ryser and Widar von Arx | 6846 |
| How can color imagery affect visitors' emotions in a nostalgic display space? A case study of Wenheyou Superb in Changsha, China | Shaofeng Wu and Chuming Liu | 6853 |
| Factors influencing data sharing practices of European tourism stakeholders | Jason Stienmetz | 6874 |
| Privacy concerns and potential uses of ChatGPT in the tourism and hospitality sectors | Ikram Nur Muharam | 7019 |
| The vegan travelling experience through Instagram content | Alicia Orea-Giner and Francesc Fusté-Forné | 7137 |
| Pricing analysis: looking for collusion at the hotel industry. | Juan Pedro Aznar Alarcón | 7219 |
| Hotel demand forecasting with review topics: Dynamic Topic Modelling and Deep Learning | Chenguang Wu and Shiteng Zhong | 7495 |
| Weather and climate challenges facing urban mountain tourist destinations | Kaitano Dube and Godwell Nhamo | 7554 |
Panellists
Dr Adele Ladkin is Professor of Tourism Employment in the Department of People and Organisations, and Deputy Director of the International Centre for Tourism and Hospitality Research (ICTHR) at Bournemouth University (BU). Her research expertise is the tourism and hospitality workforce and employment, specifically related to labour mobility, migrant workers, employee wellbeing, and the digital transformations of work. She is part of the Global Hospitality Research Alliance (GHRA), launched at the International Labour Process Conference on Fair and Decent Work in the Global Economy in April 2023. She was part of the team that developed the Tourism and Hospitality International Postgraduate provision at BU over the last 15 years, which has contributed to global capacity building for tourism development and education. 
Adele has published widely in peer-reviewed tourism and hospitality journals and related fields, and has conducted UKRI and EU-funded research in the area of tourism work. She has worked with the UNWTO as an expert advisor for human resources in tourism. She was joint Editor in Chief for the International Journal of Tourism Research from 2003-2009, is Associate Editor for Annals of Tourism Research, and is an Advisory Board Member for The International Journal of Contemporary Hospitality Management. She also serves on the editorial board for a further six tourism and hospitality journals. She is an Honorary Professor at the Technological and Higher Education Institute of Hong Kong.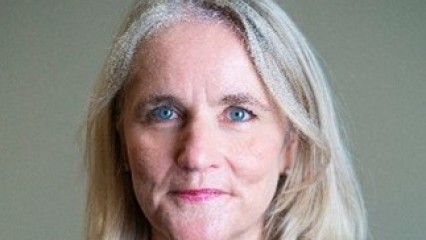 Jane has worked with HOSPA (the Hospitality Professionals Association) for many years and has been CEO for 7+ years. Having gained a degree in hotel management, Jane worked in both chain and independent hotels before becoming a supplier of technology to the industry. She is an enthusiastic supporter of hospitality businesses and the myriad of people who work within them. Jane likes to add her positive voice to promote the industry far and wide.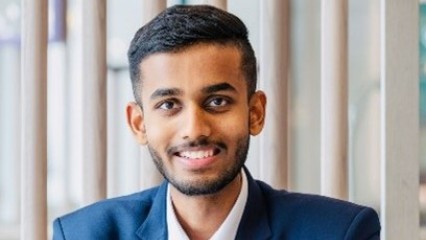 Harsh completed his MSc in International Hotel Management from the University of Surrey, UK with a Merit this year and served as a Cluster Sales Coordinator at Hilton London Tower Bridge & Hilton London Canary Wharf from June 2022 - March 2023 and was recognized as the recipient of the esteemed "Hilton Sales Support of the Year 2022 - London" award. Recently, Harsh took over as a new challenge as a Pre-Opening Sales Manager for Hampton By Hilton London City opened in May 2023 becoming one of the 'Youngest Sales Manager within Hilton Worldwide'.
Uni Involvement- Harsh is passionate about Hospitality and never leaves any opportunity to network. A firm believer of – 'Your Network can take you places, your degree ever will'. He handled 4 different leadership positions within the university during his time as a Voice zone Officer in Students Union, Relations Manager for Tourism, Hospitality and Events society, Treasurer for TEDxSurreyUniversity and Course Representative for his course.