Clinical legal education
The University of Surrey's School of Law offers students experiential learning opportunities through its Access to Justice Clinic, Digital Law Clinic and third year modules Law and Technology and Access to Justice. 
The clinics run during October to May (subject to Covid-19 restrictions).
Access to Justice Clinic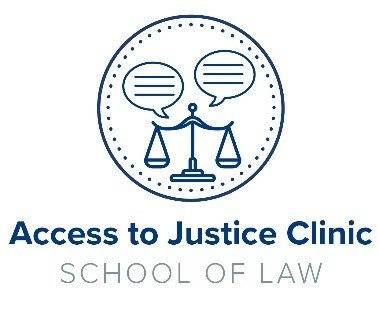 The Access to Justice Clinic was launched in February 2020 and aims to deliver social justice by helping people within the community to understand their rights and offer ways to access legal solutions, in acknowledging that everyone is entitled to protection of the law. The School's Streetlaw programme and other pro bono initiatives all come under the 'Access to Justice Clinic' umbrella, which enables law students to benefit pedagogically from clinical legal education with practical application of the law in real life situations. Students gain an awareness and respond to access to justice issues, while at the same time enhancing important transferable skills, with direct experience of assisting clients under close supervision of practitioners.
Business Start-Up Clinic
The School of Law invites students, who are interested in starting up their own business and would like some guidance, to attend the new Business Start-Up Clinic, provided by lawyers from Stevens & Bolton in conjunction with law students. 
Stevens & Bolton are a Guildford law firm with expertise on a wide range of legal matters, including:
Setting up a business
Shareholder arrangements and corporate structure
Fundraising and finance
Human resources and employment
Commercial contracts and conditions of sale
Intellectual property and IT
Acquisition and disposal of business.
Lawyers will provide free legal guidance relating to starting up a new business.
Date
The next clinic takes place on Wednesday 5 May.
Book an appointment
By appointment only. Zoom session links will be provided after registration.
To make a 20-minute appointment, please email businessstartupclinic@surrey.ac.uk.
Digital Law Clinic
Undergraduate law students will run the Digital Law Clinic starting in October 2020. The clinic aims to work on digital related areas of enquiry, creating solutions using technology. The way legal services are delivered, and how technology enablers can be harnessed to promote and widen access to justice, will be an important area of focus within the Digital Law Clinic and the School's new Law and Technology Hub.
Partner organisations
Moore Barlow LLP
Citizens Advice
Guildford Legal Advice Centre
JLS Solicitors
Lawstop
Lawyers Against Poverty
Majorlaw Solicitors
National Centre for Domestic Violence
Stevens & Bolton LLP
TWM Solicitors
University of Law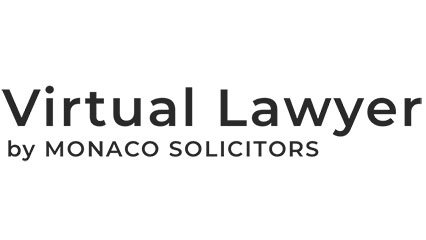 Monaco Solicitors have developed a web-app called Virtual Lawyer which not only advises the client but also helps them write legal letters too. Virtual Lawyer has been partly funded by Innovate UK and Monaco are partnering up with the University of Surrey to help develop it further. 
This is your opportunity to help clients build awareness about their rights, as well as how to implement those rights. You will be helping clients to use the web-app and signposting them to other services offered by the firm to receive advice from a lawyer.   
You will receive training with transferrable legal tech skills that are highly sought after. Your role will include feeding back to the firm about how to improve Virtual Lawyer, and any additional features that clients may need.  
You will need to show good results in your degree so far, an outgoing personality, and a strong desire to help people who may be less advantaged.  
If you are interested in applying, please contact Liz Williams, Director of Clinical Legal  Education: e.g.williams@surrey.ac.uk.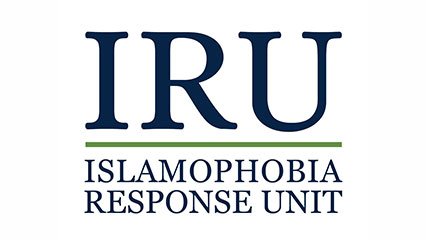 The Islamophobia Response Unit (IRU) was founded by Muslim Engagement and Development (MEND) in response to rising anti-Muslim attacks across Europe and a growing tide of anti-Muslim sentiment. The IRU is a platform for victims of Islamophobic abuse to report and share their experiences. Since opening in 2017, we have received over 800 cases.
The IRU serves four main functions:
Provision of free legal guidance
Data collection and monitoring
Provision of basic emotional support, and
Referrals to partner agencies and signposting to other services.
Types of IRU cases
Discrimination
Discrimination and victimisation in the workplace
Lack of prayer room facilities
Restrictions on Islamic clothing at work and in schools
Hate crime
Physical assault
Verbal abuse
Harassment
Criminal damage
The above is a non-exhaustive list.
How do victims report to the IRU
Online reporting page
Helpline: 020 3904 6555
Email: iru@mend.org.uk
Our admin support staff will make first contact with the victim and will usually complete a 'Case File' document, summarising the facts of the case. Once we establish what type of case it is and have determined our remit – we allocate the case to a caseworker who will be paired with a legal supervisor. Caseworkers are the victim's main point of contact and complete initial research with the support of their legal supervisors who oversee any correspondence and advice that is sent out.
Note: the IRU only engages in unreserved legal activity. We cannot provide formal legal representation but can help determine any legal recourse each client may have. Sometimes we receive reports from clients who have already entered litigation proceedings which unfortunately, we do not have the remit to assist with.
We do however, try our best to provide guidance to our clients where possible. This can sometimes take the form of reviewing court applications, attending hearings for emotional support, explaining legal processes where possible or signposting to partner organisations such as Citizen Advice Bureau's Witness Service, HackedOff (for media related issues), Muslim Youth Helpline (for counselling support) or our partner law firms for pro bono advice.
How is the IRU structured?
We have four IRU staff members employed by MEND including, our Head of Legal, Senior Caseworker, Junior Caseworker and Administrative Coordinator. We have 18 volunteer legal supervisors (qualified lawyers from various practice areas across the UK) and 33 volunteer caseworkers (usually law or criminology students). All casework is conducted remotely and clients are supported via email or telephone - not in person.
How can I become an IRU caseworker?
Stage 1
Any undergraduate student in their second or third year, or graduates can become a volunteer caseworker by emailing us at iru@mend.org.uk with a curriculum vitae and personal statement of why they wish to join the IRU.
Stage 2
We will arrange telephone interviews with each applicant. The second stage will require applicants to provide a copy of their DBS certificate and two references. 
Stage 3
Applicants will be invited to complete the compulsory IRU caseworker training programme which comprises of a series of pre-recorded lectures and a live case study assessment.
What does the IRU caseworker training programme entail?
It is a compulsory requirement for all caseworkers to complete the IRU training programme. This is a comprehensive online programme consisting of three courses which will equip all attendees with the requisite knowledge to become a successful caseworker.
Course 1: Role of a caseworker
Introduction to IRU
Remit of a caseworker
Core legal and soft skills
House Style
Course 2: Hate crime
Overview of the definition of hate crime/legislation
Overview of the police investigation process
Understanding when and how to make a complaint about a police officer and challenging closed cases
Overview of court process and sentencing guidelines
Course 3: Discrimination
Equality Act 2010
2) Employment
3) Education
4) Housing
Following completion of the online lectures, IRU staff will conduct a live case study assessment where attendees will apply their knowledge acquired to two IRU case studies. During the session, attendees will work in breakout groups to discuss legal solutions as IRU caseworkers with their peers before presenting their answers to the assessment coordinator.
Upon successful completion of the training programme, caseworkers are required to create a designated IRU email address. IRU staff will provide the newly onboarded caseworkers with the IRU Caseworker Handbook and Legislation Manual which must be read and understood before being paired with a legal supervisor for case allocation.
How to apply / contact us
If you would like to apply to become an IRU volunteer caseworker or have any questions, please contact us at iru@mend.org.uk.
Pro bono opportunities
The School of Law offers a range of pro bono services in partnership with several non-profit organisations and law firms. During the academic year, second and third-year law students can apply to volunteer to work with real clients and gain important transferable skills, such as: client interviewing, communication, advocacy, research and writing, negotiation, presentation, coordination, organisation, public speaking and team work skills.
Law students can deliver Legal Confidence Sessions aimed to educate and empower refugees by helping them to better understand the UK civil and criminal justice systems and their rights whilst living in the UK. In delivering this project, student volunteers work with solicitors from the local legal community and refugee support workers to run workshops on legal rights. The School of Law is running this initiative in collaboration with Lawyers Against Poverty, the Diocese, Barlow Robbins, Majorlaw, JLS Solicitors and TWM Solicitors.
If you are interested in attending a Legal Confidence Session, please send an email to: legalconfidencesessions@surrey.ac.uk.
In collaboration with Citizens Advice, students will carry out research on social policy and access to justice issues and will be trained to deal with real-life client enquiries by phone and email. Students will attend client interview skills programmes, case recording and a variety of enquiry workshops.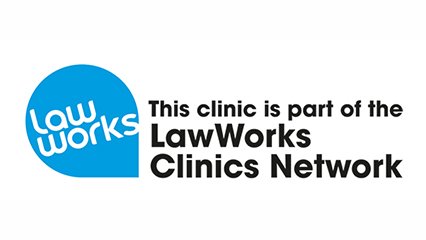 This clinic is run by lawyers from Guildford law firm, Stevens & Bolton LLP, in collaboration with the School of Law student volunteers and invites refugees who are interested in setting up their own business and would like some advice. Lawyers will provide free legal advice relating to starting up a new business in a wide range of legal matters, including: setting up a business, shareholder arrangements and corporate structure, fundraising and finance, human resources and employment, commercial contracts and conditions of sale, intellectual property and IT acquisition and disposal of business.
This clinic is by appointment only, for enquiries, please send an email to refugeestartupclinic@surrey.ac.uk.
A clinical legal education programme designed to identify relevant legal issues with school students and teach them about their legal rights and responsibilities. At the same time, it gives participating law students a valuable, real-life experience of putting their studies into practice. Law student volunteers are supported by their academics to work closely with secondary schools within the local Guildford community. The objective is to address legal concerns and increase students' knowledge and understanding of the law and legal systems.
Law students research the relevant material and, using a variety of interactive learning and teaching methods, present their findings to the school students. They design and deliver workshops on a range of different topics, including: discrimination law, human rights, medical law and ethics, AI and ethics, employment law and the gig economy, intellectual property and evidence.
In Semester 2, 2021, we are embedding the Streetlaw programme within the Access to Justice third-year module.
Law students volunteer for training to learn about the background to domestic violence, the service offered to victims by the NCDV, the legal framework within which protective orders for victims are obtained, how to become a caseworker volunteer, interviewing clients and drafting court documents, and how to become a McKenzie friend.
Surrey School of Law students are trained to conduct fact-finding phone calls to help assess clients' problems. Members of the public call the centre's advice lines and leave messages requesting legal help. During the triage sessions, students call clients back and take full telephone attendance notes of their legal problem before deciding, with the help of the supervising solicitor, whether the Legal Advice Centre can help or whether to signpost the client to another service. 
Students receive training in housing law related enquiries, such as: possession, social care needs and housing disrepair, with a view to volunteering at the pop-up law clinic run by Lawstop Law Firm in London. 
How to apply
If you are a second or third-year law student who is interested in applying for one of these pro bono initiatives, please send an email to the Director of Clinical Legal Education, Liz Williams: e.g.williams@surrey.ac.uk. 
Training and events
We don't currently have any upcoming events. Check back soon for further announcements.