Undergraduate courses
Our aim is to challenge you not only to understand the law, but also to apply it and consider its impact on society. Our selection of course have a student-focused teaching approach, giving you the opportunity to study legal areas that are of interest to you.
Discover more about the School of Law
Graduate outcomes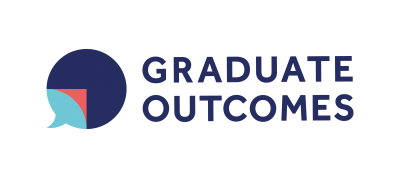 The Graduate Outcomes survey 2023 found that 90% of Surrey Law undergraduates are in work or further education.*
This is the largest survey of employment and further study outcomes for UK graduates.
*UK domiciled graduates of full-time, undergraduate qualifications, in full-time employment, from higher education institutions.
Our facilities
Check out some of the fantastic facilities available when you study at the School of Law. 
Student prizes we offer
Each year we offer the following prizes to our undergraduate students, which are kindly offered by donors out in industry.
The Dissertation Prize – Awarded to the student with the highest mark in the module
The Head of School Prize – Awarded to the student with the best overall performance in the final year (level 6)
The Overall Contribution Prize – Awarded to the student who has made outstanding contribution to the activities of the School throughout their undergraduate studies
Thomas Reuters Law Prize – Awarded to the student achieving the highest average mark in the law examination papers of one of the LLB programmes
Onora O'Neil Prize – Awarded to the student with the highest mark in the dissertation module for a dissertation on law and philosophy
Carr Prize - Awarded to the student with the best mark in commercial law in a law programme at undergraduate level
D2 Legal Technology Prize – Awarded to highest achieving student (final coursework assessment mark) in LAW3135 (Law and Technology – Funded by D2 Legal Technology)
Stowe Family Law Prize – Awarded to the highest performing student (family law).
Professional Training placements
All of our undergraduate courses offer an optional Professional Training placement, which involves taking time out of studying to work in industry. You can do a placement here in the UK or you have the option to do your placement abroad.
Recent students have worked for a host of organisations and companies, including Shoosmiths, the National Centre for Domestic Violence and Thompson & Co Solicitors.

Study abroad
You have the opportunity to acquire international experience as part of your studies, by taking advantage of exchange agreements with our partner universities.
Locations of our partner universities include Germany, Korea and Sweden.
Peer support scheme
We have a peer support scheme in place to help you whilst you study with us. Our peer supporters have been specifically selected and trained in listening, questioning and responding skills to ensure they are able to help you with your query or signpost you to the relevant member of staff.
Digital law and technology
The Surrey Law and Technology Hub gives you the opportunity to identify and develop relevant digital lawyering skills critical to the changing global economy and workplace. In addition, you will be invited to apply for digital law placements with companies and institutions who already lead the way in digital application, where you will:
Gain practical experience
Develop transferable skills
Carry out legal research tasks.
Optionally, you can take part in clinical legal education opportunities, such as pro bono research supervised by law and technology experts, through our partnership with D2 Legal Technology (D2LT).

Scholarships and bursaries
Discover how we may be able to support your studies with a host of bursaries and scholarships directly from the University of Surrey and external providers.