Residential summer schools
Applications for our 2019 Year 12 Residential Summer Schools programme are now open!
Click here to start your summer school application today!
Applications close Friday 22nd March 2019
2019 Summer Schools
Our Residential Summer School programme offers students the chance to experience studying a subject at university. Students will learn in an academic environment, working with students from other schools, undergraduate and postgraduate students, and academic staff. The programme will include lectures, seminars, practical activities, and a variety of fun social events in the evenings.
Please note applications are now open and close for all strands on Friday 22 March 2019.
We will contact you by Friday 5th April to inform you whether your application has been successful or not. 
Who is eligible?
Places will be allocated to Year 12 students from currently underrepresented groups in Higher Education who attend a state school or college in England. Students will be provided with free accommodation, refreshments and meals for the duration of the Summer School. The University of Surrey is also able to support the cost of travel for students to and from the Summer School. 
Under-represented groups
Students from families where parents are in non-professional households (NS-SEC groups 4-8)
Students from low income families (eligible for free school meals in last six years)
Students from Low Participation Neighbourhoods (LPN, defined as POLAR quintiles 1 and 2 in HEFCE's POLAR4* classification) 
Students from families which have no parental history of participation in Higher Education
Students from Black and Minority Ethnic (BME) groups
Students who are Care leavers
Students who are Refugees
Students who are Classified as having a disability
Students who are Young carers
Students estranged from their families
Students who have a parent/carer that has served in the armed forces or reserves
White males from economically disadvantaged backgrounds (eligible for FSM, from NS-SEC groups 4-8 or live in an LPN)
* You can check if you live in an LPN (POLAR4 Quintile 1 or 2) by using the online Postcode look up tool
Available subjects
A list of summer school subjects available in 2019 is detailed below, please note programme dates are subject to change:
1 - 5 July 2019: Arts and Social Sciences
French
Spanish
Business
Law
Media & Production Skills
English & Creative Writing
Hospitality & Tourism
8 – 12 July 2019: Health Sciences and Psychology
Nursing
Paramedic Science
Operating Department Practice
Psychology
Midwifery
22 – 26 July 2019: Engineering & Physical Sciences
Physics
Maths
Chemistry
Civil Engineering
Mechanical Engineering Sciences
Electrical & Electronic Engineering
Computer Science
22 – 26 July 2019: Biosciences, Sport and Veterinary Sciences
Sport and Exercise Science
Veterinary Science
Biosciences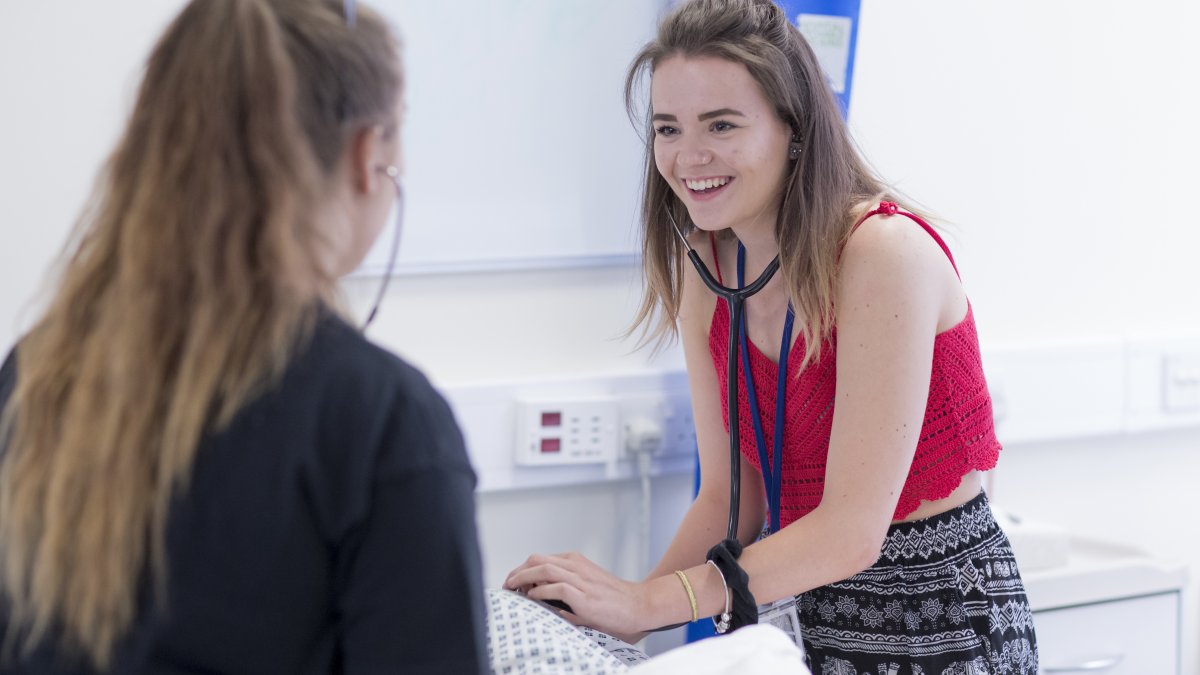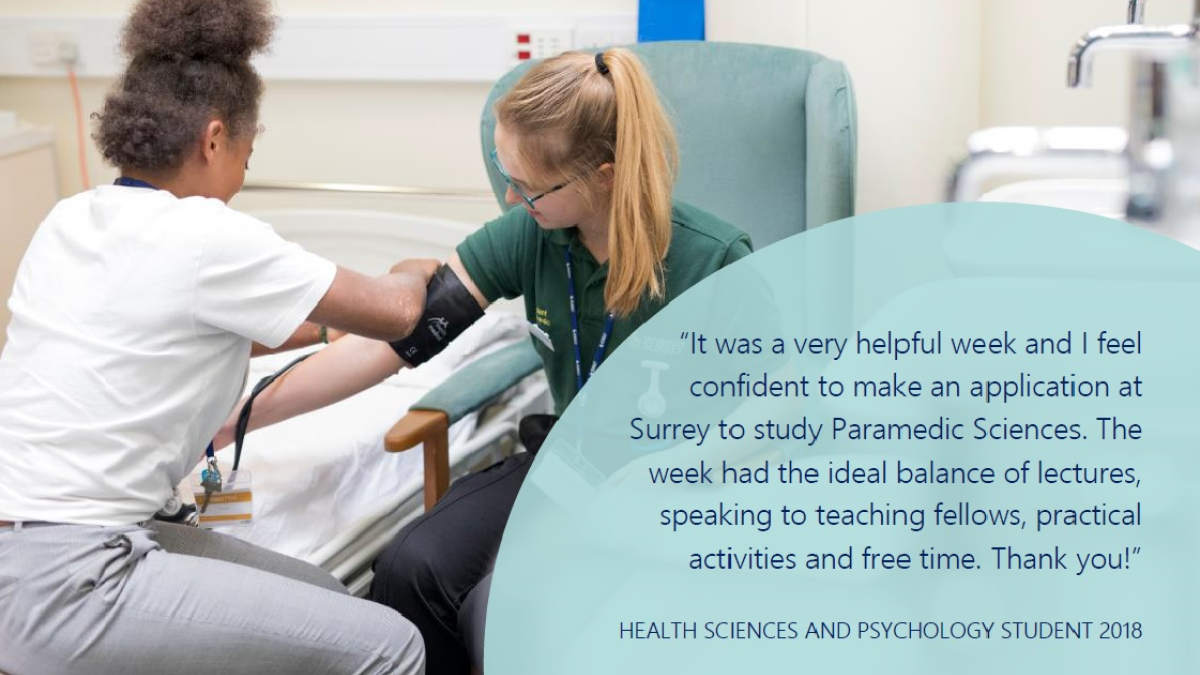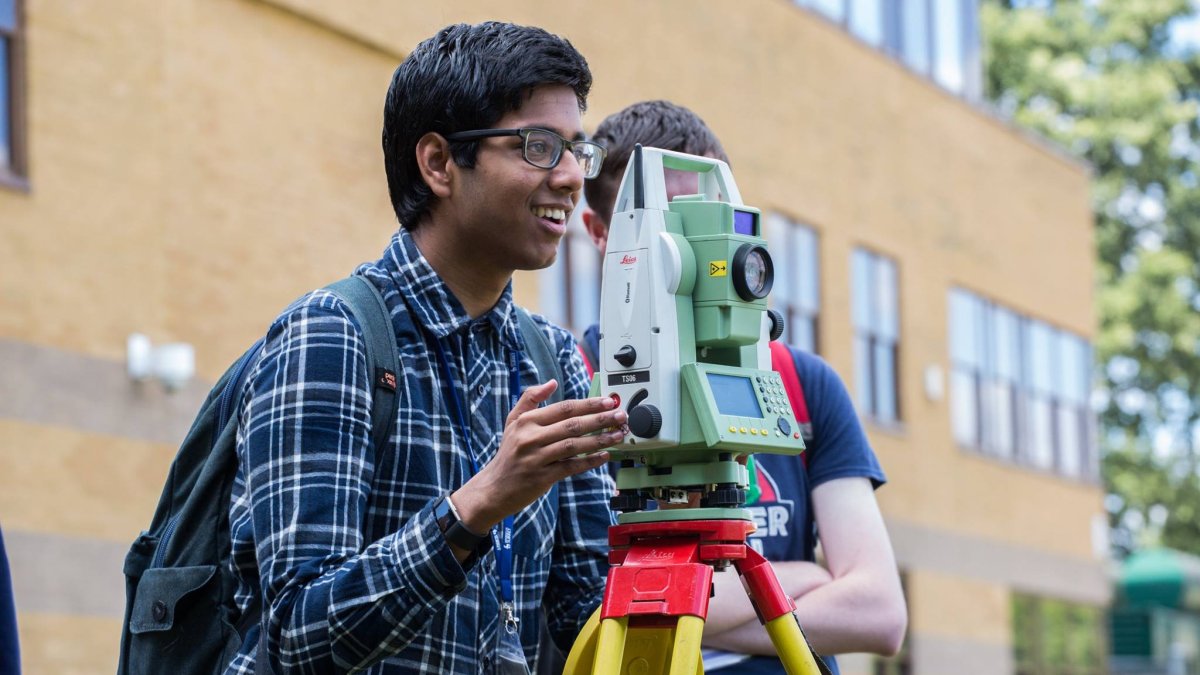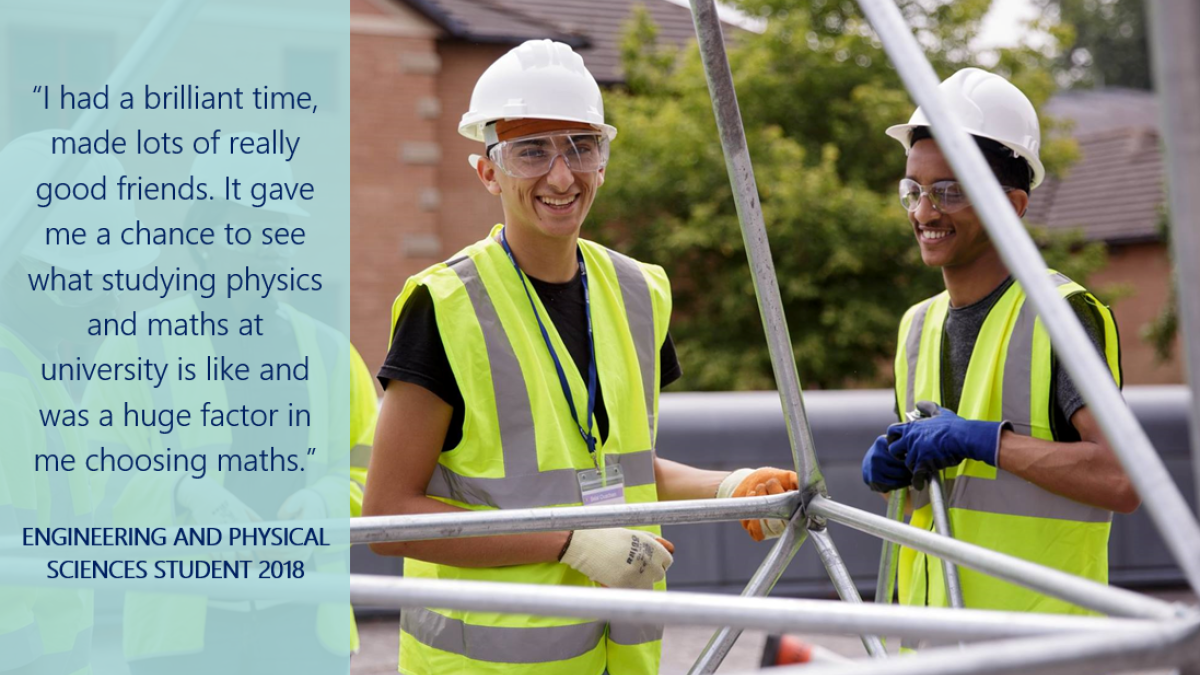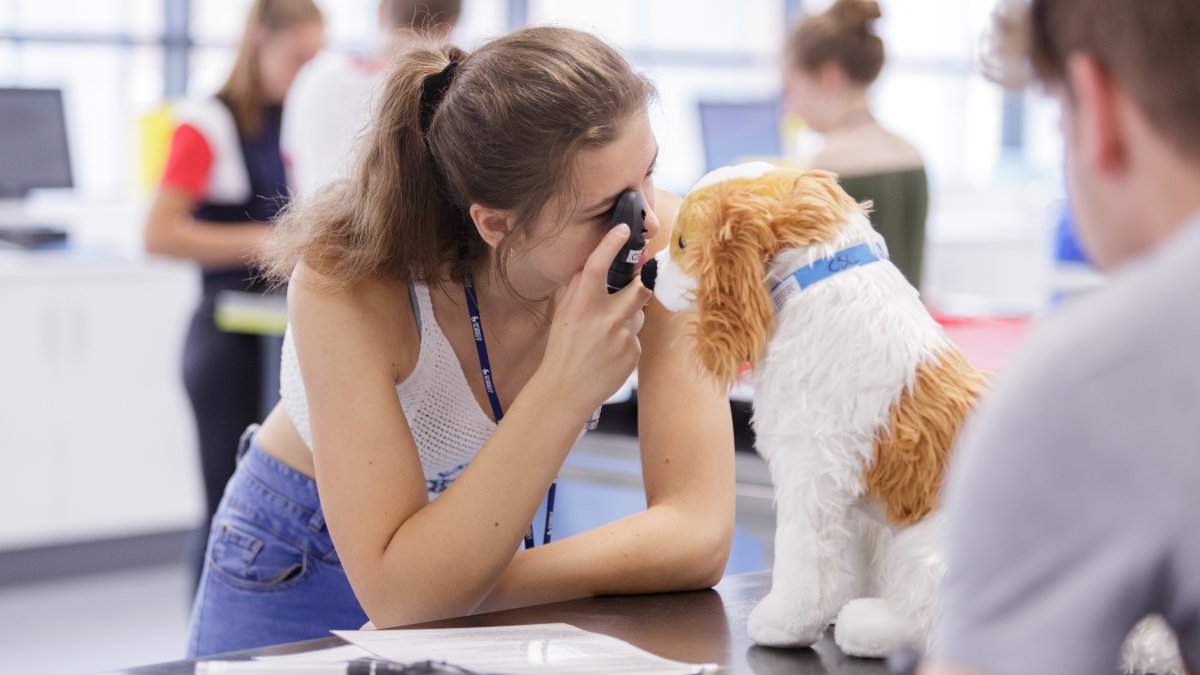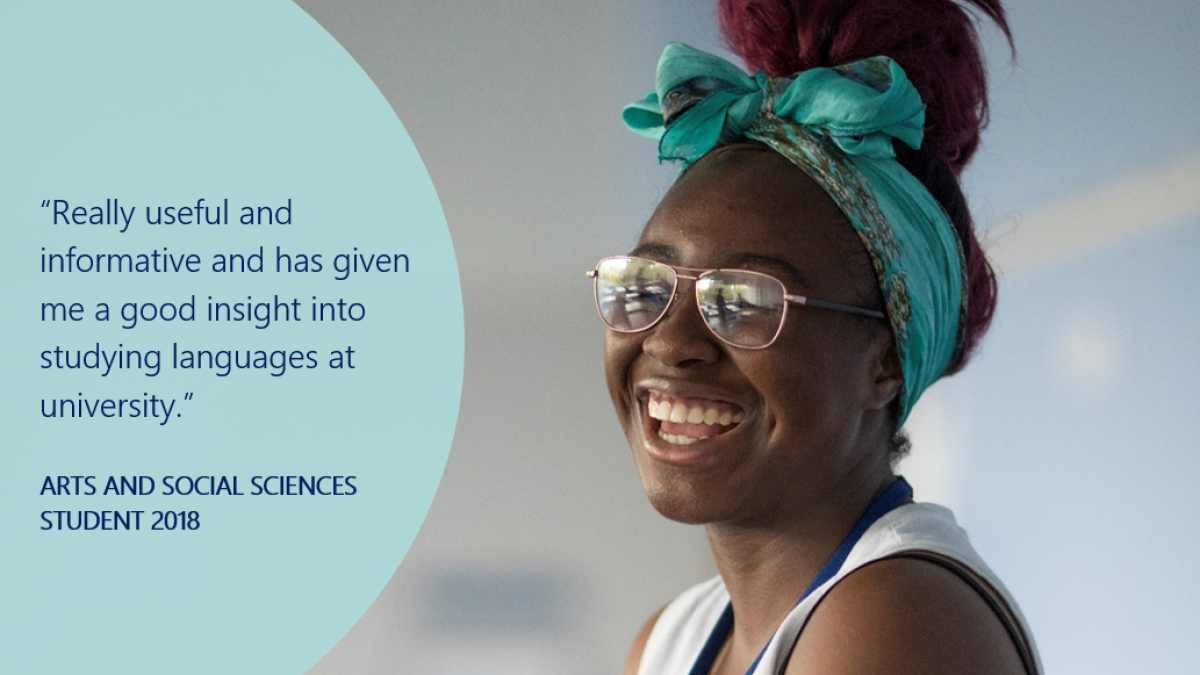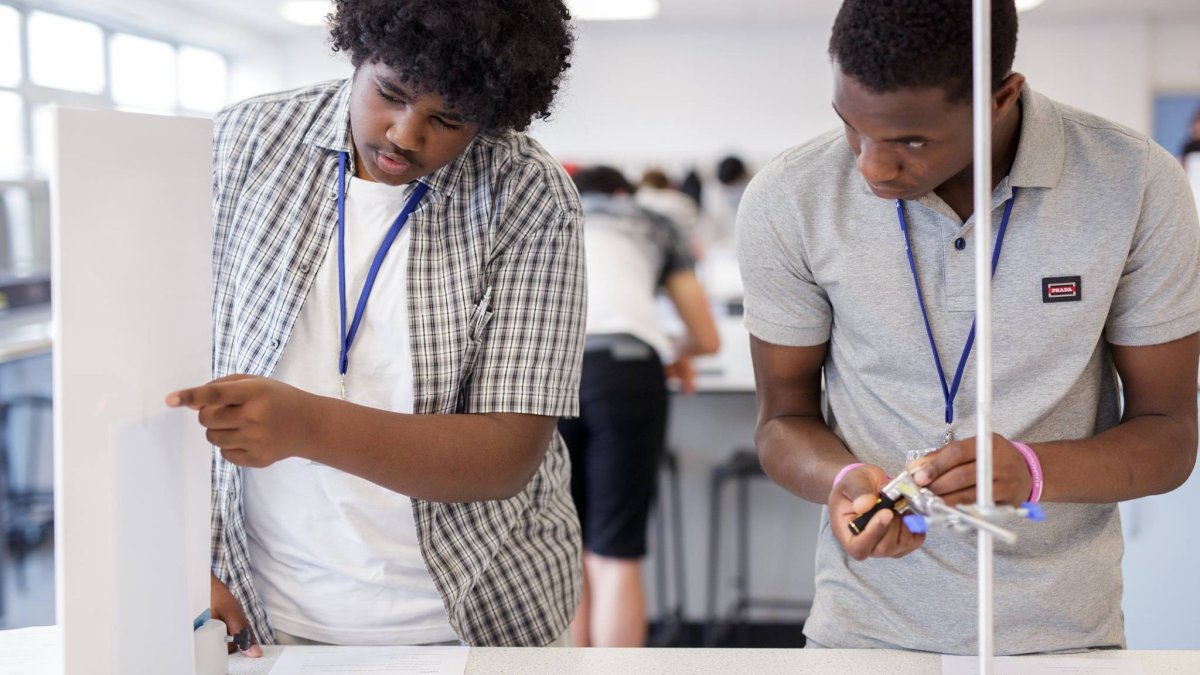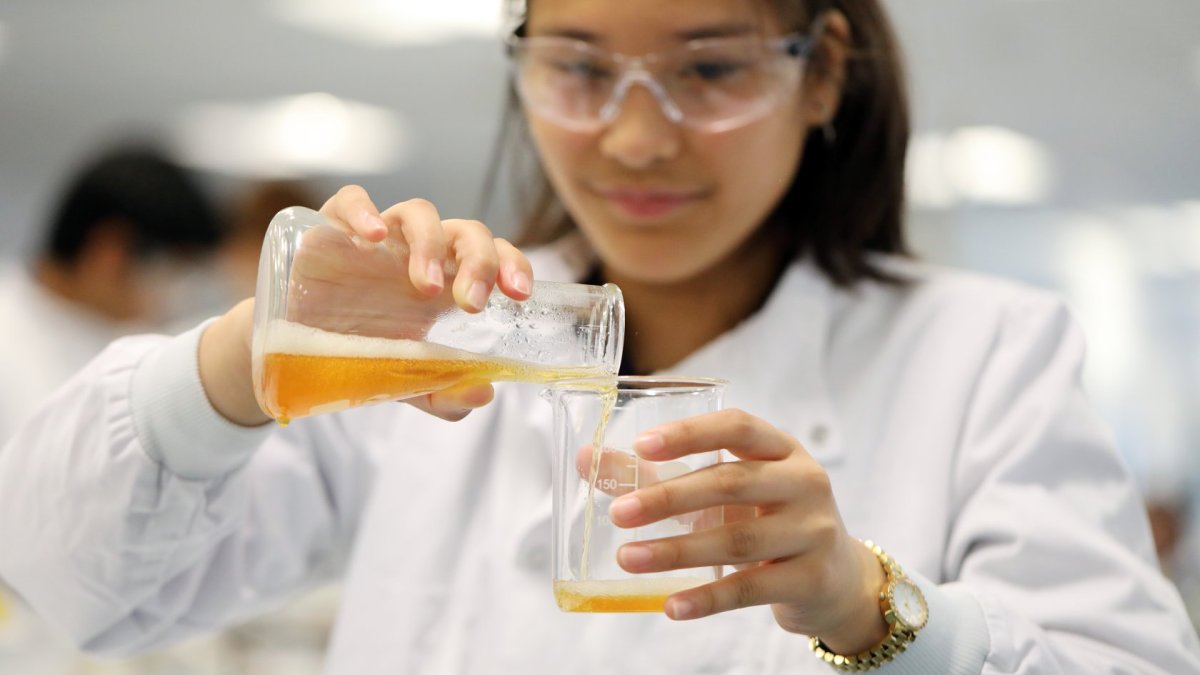 Contact us
Please contact the Widening Participation team: