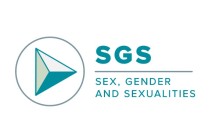 Our research themes
Feminism
History of Sexuality
Intersex/trans/non-binary
Language/literature/discourse
Media discourse and politics (sexual/morality/identity)
Medical, scientific and health discourses and mental health
Prejudice and discrimination, stigmas and stereotypes and homophobia
Queer activism and public policy
Queer spaces and services
Research methodology
Sexual behaviour, activities and practices
Recent funded projects
Fasoli, F (PI) and Formanowicz, M (Co PI), "When voice interplays with the message. Linguistic strategies to counteract voice-based stereotyping and discrimination" Funded by the European Association of Social Psychology 2021 - 2022).
Fasoli, F (PI) "Humour as a Way to Counteract the Effects of Sexual Objectification" Funded by a British Academy/Leverhulme Small Grant (2020-2021).
King, A (PI) and Sanders, F "Creating LGBTQ+ Resident Inclusivity in UK Social Housing" Funded by an ESRC Impact Accelerator Award (2021-2022).
King, A (PI) "Housing with Pride, a knowledge exchange project to actively promote LGBTQ+ inclusivity in the social housing sector".  Funded by the UK Centre for Collaborative Housing Evidence ESRC/Joseph Rowntree Foundation (2019-2020).
King, A. (PI), Castro Varela, MdM., Santos, A.C., and Taylor, CILIA-LGBTQI+ – Comparing Intersectional Life Course Inequalities amongst LGBTQI+ Citizens in Four European Countries. NORFACE Consortium/ESRC. (2018-2021)
Russell, S (PI), Cohen-Chen, S , Rusconi, P & Fasoli, F (Co-PIs), "The World Needs Hope" Funded by a British Academy/Leverhulme Small Grant (2020-2021)
Watt, D (PI), "God's Own Gentlewoman: A Life of Margaret Paston" Funded by a Leverhulme Research Fellowship (2023-2024)
Watt, D (PI), "Women's Literary Culture Before the Conquest" Funded by a Leverhulme Major Research Fellowship (2017-2019)