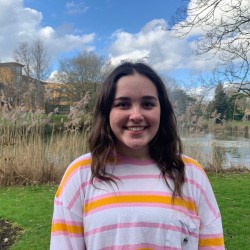 Katie Ayling
"I am so glad I'm able to do the things I love while also being able to study the subject I love."
Why I love my course 
Over lockdown, I experienced my own health issues and got referred to a dietitian. Through her help, I was able to get back to normal and eat whatever I wanted again, which is what I want other people to be able to experience too. I want to help people to use food and dietary changes to recover or enhance medical treatments and get them out of hospital faster and back to their normal life. Being a dietitian will allow me to interact with many different medical professionals and patients to make a difference. I also love food and talking about food. It makes me laugh when the biosciences lecturers say they always know who the dietetic students are because we're always eating or talking about food shopping!
I love my course because of the variety of different things we learn about. It's a very fast-paced course which keeps it interesting. The lecturers are all very passionate about their subjects and are always keen to help. Another thing I like about my course is how small the cohort is. I know most of the people on my course which means I feel comfortable asking questions and getting involved in tutorials and practicals.
On placement
I've already completed a placement at the Ashford hospital in Kent. I absolutely loved this experience and it really reassured me that being a dietitian is what I want to do. This hospital had a very small dietetic department, but they were all absolutely lovely and made me feel very welcome. The team helped me complete my portfolio and gave me the opportunity to try many different things such as attending a multi-disciplinary team meeting and visiting the intensive care unit which I found very interesting.
I had never been on a hospital ward prior to my placement so I was able to experience the busy life of a hospital and all the different health professionals working together. My placement involved communicating with patients, taking diet histories, and filling out patient records. I got to listen to and understand the actions of the dietitians and how they dealt with different scenarios. I'm excited about my placements next year where I will eventually complete a full dietetic consultation by myself.
I would highly recommend taking part in the placement and putting in as much effort as you can into it. Ask questions and say "yes" to everything because these are all valuable experiences!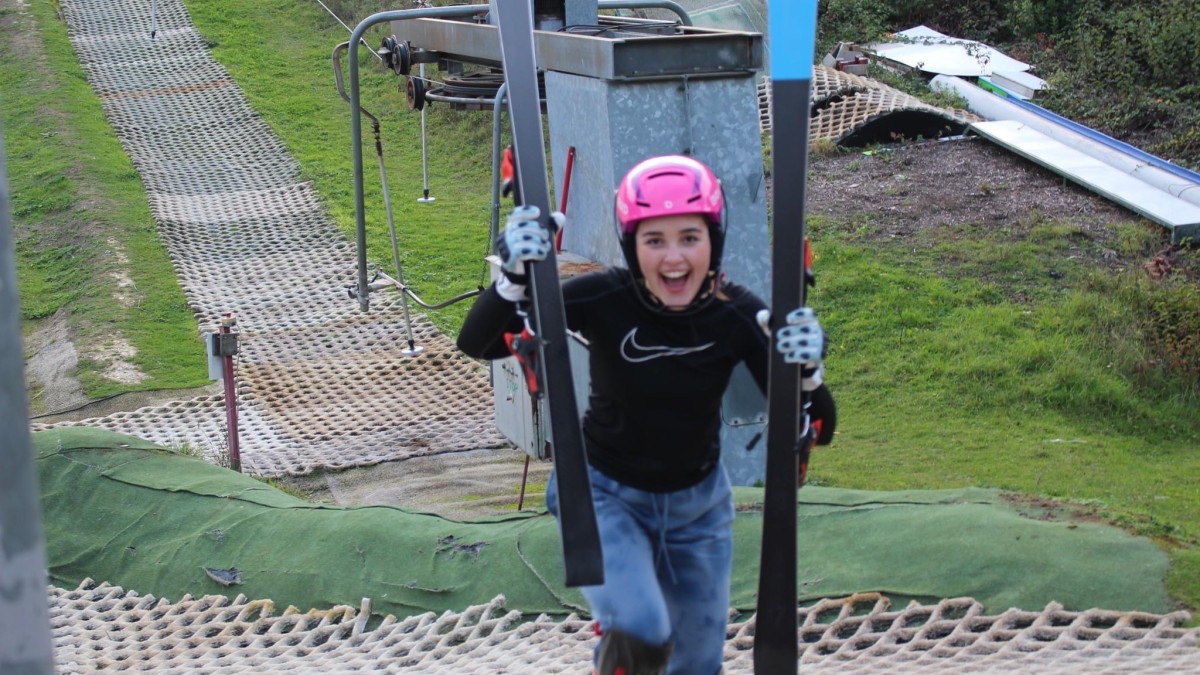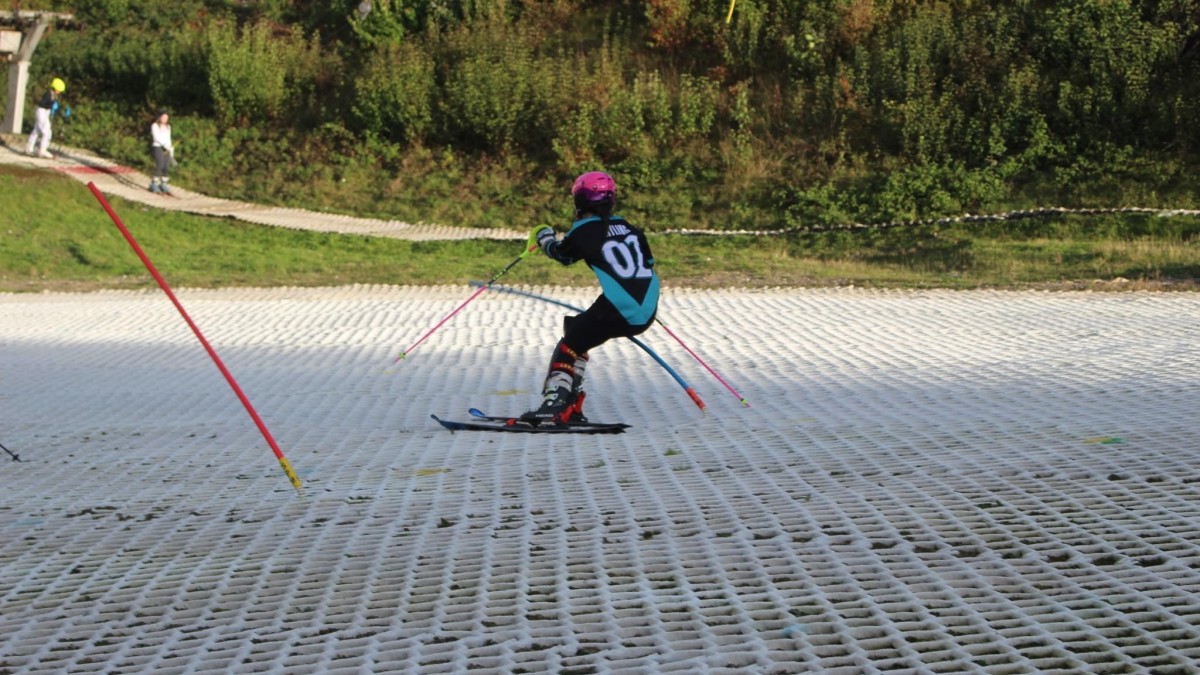 Snowsports at Surrey
I am part of Snowsports and a competitive skier through University. This has been a major part of my Surrey experience because it's where I have met all my best friends and made the best memories. I'm now Race Captain and in charge of organising race training, teams, and competitions. Being part of a committee is an invaluable experience because I've had to work with different people and been challenged in many ways in terms of time management, organisation, and adaptability. I would recommend joining a club or society at university because of the opportunities it will give you in terms of making friends and trying new things.
My favourite moment so far was my trip to Edinburgh with the ski team for a BUCS event. It was an amazing weekend with my best friends skiing down the steepest dry slope in the country. Everyone skied so well and improved massively from last year. We dressed up as Gargamel and the smurfs for the night out which was a night I will never forget. I am so glad I'm able to do the things I love while also being able to study the subject I love.
Looking ahead
My time at Surrey is going by way too quickly and I don't want it to end! I feel so much more confident after pushing myself to take part in so many different things and getting to meet so many different people from so many different backgrounds.
When I graduate, I want to be a dietitian working for the NHS to get experience and expand my knowledge further before progressing to further bands within the NHS or travelling to be a dietitian abroad.