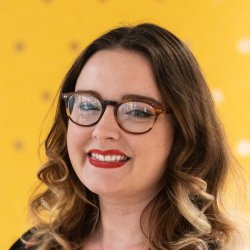 Katie O'Brien
"I'm investigating sleep in a rural South African community to identify if there's a relationship between sleep health and HIV infection, in collaboration with the University of the Witwatersrand."
Course
Biosciences and Medicine PhD
Research project
Sleep quality and quantity in a rural South African community: the Impact of HIV infection and immune activation
Why I chose Surrey
Sleep is a universal biological process conserved across species. Good sleep is essential for health and wellbeing. Research has shown that lack of sleep is linked to a multitude of illnesses, like cardiovascular disease, cancer and neurological disease. It's this connection that fascinates me.
I completed a placement abroad at the Sleep and Performance Research Center, Washington State University, USA, as part of my undergraduate microbiology degree. Here, I got my first glimpse into the field and knew I had to learn more by completing a PhD.
My research project
I'm investigating sleep in a rural South African community to identify if there's a relationship between sleep health and HIV infection, in collaboration with the University of the Witwatersrand, Johannesburg. I'm hoping to establish what sleep looks like in this community compared to the vast amount of research conducted in westernised populations, and to see whether the high rate of HIV infection in these individuals affects sleep in any way. This is important as poor sleep may increase risk of comorbidities (the presence of one or more conditions alongside another illness) due to the two-way relationship between sleep and our immune system.
Although I love how statistically focused my project is, it's the wider impact of my research that truly inspires me. There are massive racial and ethnic disparities in scientific research, even for diseases which disproportionally affect BIPOC (Black, Indigenous, and People of Colour) communities. For example, in my area of research, analysis showed that only 4 of 27 studies found were conducted in Africa, despite the prevalence of HIV being higher in Africa. I think a developed understanding of healthy sleep and attitudes towards sleep in different geographical regions, levels of urbanisation and socioeconomic status can ensure that the collected data best represents the populations being investigated, and therefore will ultimately be most useful when considering feasibility and effectiveness of interventions in these populations.
My primary supervisor, Professor Malcolm von Schantz, has been instrumental to my achievements. He approached me about doing a project with him and suggested I apply for the Biosciences and Medicine PhD. He's given me the freedom to explore my own ideas and interests, and shape my research how I see fit, which has been fantastic. My co-supervisor, immunologist Dr Natalie Riddell, has also been very encouraging and her expertise has helped me become a multidisciplinary scientist.
Listen to me talking more about my research project and the PhD confirmation process with the Surrey Postgraduate Society:
My career and development
I regularly take part in workshops run by the Doctoral College, which include data analysis. I've also attended their writing retreats which have helped me shape my work and given me focus to get big chunks done. Thanks to the University's project funding, I've also been able attend a Python programming course (perfect for all my data analysis) and even had my travel costs covered to collect data in South Africa.
As a member of a research group, there are loads of opportunities to network. Between journal clubs, seminars and conferences, I'm always gaining contacts for future opportunities. Most importantly, there's a great sense of community at Surrey and when we can, we get together for a pint at Wates.
After my PhD, I'd love to continue working in a research group to address the racial and ethnic disparities in sleep research. The connections I've made during my project have opened doors to different research groups around the world, that could be a good fit in the future. I'm sure Surrey's reputation in sleep and chronobiology will help when I begin applying for postdoctoral research positions next year.
My advice
Take any opportunity given to you! You never know what might completely transform your future.