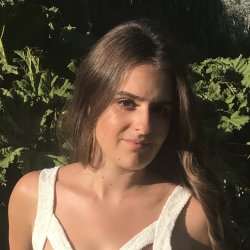 Sasha Kaveri
"The staff in the Department of Mathematics are all very enthusiastic about their area of speciality, which makes learning much more enjoyable."
I studied for my undergraduate degree at Surrey and enjoyed it so much that I simply didn't feel ready to finish, so staying here for another year to study the MSc Mathematics was an easy decision.
I love the fact that maths is a universal language. It's the same in every country: a tool used in every industry and workplace which holds the answer to many of life's questions. One of the things I most enjoy is learning about all the different applications of maths, from quantum mechanics to game theory.
The MSc course is small so the classes are very easy to engage in, and you have close contact with each lecturer. The staff in the Department of Mathematics are all very enthusiastic about their area of speciality, which makes learning much more enjoyable. They are always more than happy to put the time aside to assist you with any issues that arise with your studies.
Studying on the MSc is enabling me to gain more skills (such as researching) and allowing me to further study a subject I already love. As part of the course I get the opportunity to do a project which will involve me in conducting my own research on a topic that interests me and presenting my findings. I feel that this experience is something prospective employers will value.
Surrey also has plenty to offer outside of your course. It's a very active university with lots of sports and societies – both sporting and non-sporting. Surrey Sports Park is a large sporting village equipped with a gym, rugby and football pitches and much more. These facilities and societies make Surrey a very versatile family, with something on offer for everyone.
I've had the best three and a half years of my life so far at Surrey. I've made friends for life and experienced things far out of my comfort zone, achieving more than I ever thought I could. I have pushed myself, especially during my MSc, to the limit. My aim for next year is to secure a job in London, hopefully in an analytical role which will enable me to gain some professional experience and to apply the skills I've developed throughout my degree and MSc.
Discover our programmes in mathematics, including our MSc Mathematics.