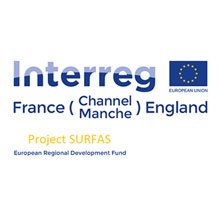 SURFAS project
Flexible Smart sURFaces for Augmented indoor communicationS
This project aims to develop efficient radio frequency (RF) energy harvesters and zero-power consuming smart electronic surfaces that are able to reflect and enhance electromagnetic radiation (EM) and improve the accessibility of wi-fi signals in buildings.
About the project
We want to make use of the untapped energy in ambient electromagnetic radiation (EM) waves that could replace the need for batteries and low AC power consumption in devices.
Our expertise
We are working on energy storage, energy harvesting and printable electronics to help reduce the use of fossil fuels.
Partners
The SURFAS consortium consists of four partners from France and the UK.