Research courses
As a postgraduate research student here you will have access to our numerous facilities to help you develop your space engineering techniques and give you the opportunity to build small satellites. You will also benefit from our academics industrial expertise and our partnerships with both Surrey Satellite Technology Limited (SSTL) and Airbus DS.
What we are researching
Much of our research is conducted across various groups within our Centre. Alternative projects are very often formulated through discussions between prospective students and individual staff members, so if there is an area that interests you but you are unable to find the specific project listed, please contact a relevant member of staff to discuss further.
Space missions
Take a look at the current and past missions we have been involved with over the years.
Past missions with Surrey Satellite Technology Ltd
Find a course
The PhD is a widely respected and highly regarded qualification which certifies that the holder is a highly competent, professional, self-motivated achiever.
Expert support
The Doctoral College supports the academic and professional development of postgraduate researchers to ensure our world-leading research continues to grow. There is also an extensive Researcher Development Programme run at university level.
What our students say
Read our student profiles to discover first-hand what it's like to study with us.
When I found the opportunity to combine my passion and my love through a PhD, I jumped with no hesitation.
Asma Seddaoui, Space Engineering PhD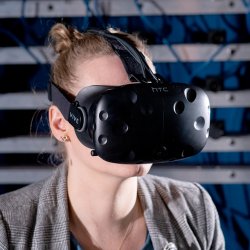 Facilities
Our centre has a wide range of facilities available for research into space engineering.