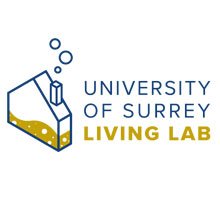 About
The University of Surrey Living Lab initiative was launched in November 2019 to explore and trial the living lab approach at the University, to develop networks and partnerships within the University and with community partners and businesses, and to integrate sustainability into planned university developments.
Building on previous research
The initiative is supported by HEIF Industrial Strategy Internal Funding in 2019-20 and builds on the Clean Local Energy Action Network project (2018-19) that aimed to bring together key players from across academia, business and government to help accelerate the transition to clean energy through local energy systems, using the University of Surrey's long history of cutting edge research and outstanding teaching in many areas of the sector to integrate and expand on it.
Clean energy research
Living Lab at University of Surrey
Our Living Lab was launched at Surrey's Clean, Healthy and Sustainable Surrey (CHeSS) event in November 2019, attended by over 100 academics, students, professional staff, community partners and stakeholders. Following the event, two networking groups were established and the Surrey Energy Partnership was formed.
Our Living Lab approach supports the University's mission to transform lives and shape the world for a better future by partnering with students, governments, businesses, alumni and local communities.
The initiative also supports and aligns with these University of Surrey strategies:
Our Living Lab approach offers a structure and framework within which to deliver many elements of these strategies through its focus on collaborative working and applying current research and innovation to address real-world issues. This approach is already being used in some of the University's projects, for example Guildford Living Lab, NW Guildford 2030 and Global Home.
We fully support and work with the Sustainability team to help facilitate the University of Surrey's target that will take us to Net Zero carbon emissions by 2030.
Benefits of the living lab approach
Used by many universities and other organisations, the living lab approach to research and innovation can deliver benefits to all parties involved:
Students benefit from practical research experience and developing transferable skills through involvement with projects
University benefits in terms of research impact, policy development and improved operational performance
University campus, surrounding communities and stakeholders benefit from applied research addressing local or regional issues
Community partners such as local councils benefit from opportunities to collaborate with the University, providing new perspectives on problems and issues.
Key achievements to date
These grants have been awarded to an exciting range of university led collaborative research projects, mapping to areas such as environmental behaviour, air quality, electric vehicle charging, healthcare, community regeneration and retail.
Many of these are in collaboration with partners including Guildford Environment Forum, Royal Surrey County Hospital, Beanstalk Social Ltd (SME) and Surrey Research Park start-up IPFT.
A sustainability and research feasibility study has been conducted for the Blackwell Park development.
Blackwell Park offers opportunities to create a distinctive new neighbourhood that embraces its natural environment, balances the use of the wider area and allows residents to live, work and thrive in a sustainable new community. The study investigated design and research opportunities for the development.
The Living Lab Review demonstrates the potential benefits to the University of adopting a living lab approach to research and innovation, and identifies many areas where we are already doing this type of research – for example, Guildford Living Lab, NW Guildford 2030 and Global Home.
The Surrey Energy Partnership was launched at the Clean, Healthy and Sustainable Surrey event in November 2019. Its vision is 'to accelerate the transition to clean, fair and sustainable energy across Surrey and beyond'.
With a current membership of around 50 local organisations, and a focus on delivering projects and action, the Surrey Energy Partnership is an open and collaborative network for all organisations with an interest in (and impact on) clean, fair and sustainable energy.
A university networking group was set up with over 150 academics, students and professional staff.