Members of Council
The Council is the governing body of the University. It meets formally four times per year and is responsible for the finances, administration, property, management and, subject to the powers of the Senate, has general control over the affairs of the University.
Membership of the Council comprises a majority of External Members together with ex-officio and elected University Members.
Lay officers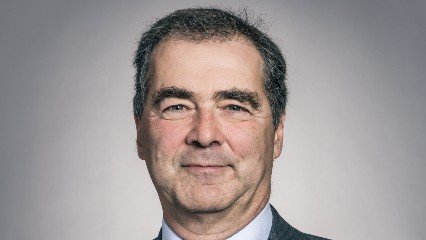 Charlie is the former Senior Partner of Ashurst, the international law firm where he also led the private equity practice. He was subsequently Chair of the corporate practice in London of Gibson, Dunn & Crutcher the global US-based firm.
He is currently a Senior Adviser at Flint Global. He serves and has served as a non-executive board member on a number of commercial and not-for-profit boards.
He is Deputy Chair at The Institute of Cancer Research, a mentor for senior women for The Mentoring Foundation and an external adviser on Department of Education panels for free schools.
University Committee memberships
Council (Chair)
Remuneration Committee
Finance Committee
Nominations and Governance Committee.
Subsidiary company directorships
Blackwell Park Ltd Board.
Other governance roles in external organisations
Institute of Cancer Research (534147)
Yvonne Arnaud Theatre (200500).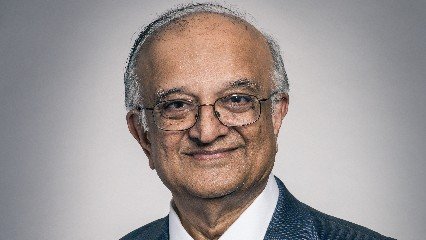 Vibhaker (Vib) Baxi is currently the Chairman and Managing Director of UK-based Navras Records Limited, established in 1992, a prestigious Music Label specialising in Indian Classical and Traditional Music. The label has a diverse and an eclectic Catalogue of largely live Concert recordings encompassing a variety of genres, including crossover content with Jazz and Western Classical Music.  
Vib has had a distinguished banking career (1974 ~ 1994) spanning three major money centre Banks with assignments in the Middle East, Far East and the UK. Vib was a Vice President and Treasurer for Citibank in UAE and Bahrain, and Chemical Bank (now JP Morgan Chase) in Hong Kong. He was a Managing Director at Chemical Bank London running the Bank's UK and European Money Market Operations and Security Trading. At HSBC, Vib was Global Head of Interest Rates, responsible for managing the Bank's Balance Sheet, Investment Portfolio and Strategic Trading, Derivative Trading and UK Govt Gilt Market Making Operations. While in Hong Kong he was a member of the Working Party that was tasked with the setting up of the Hong Kong Futures Exchange. 
Subsequent to his banking career, Vib has been a Financial Consultant / Investment Advisor to High Net Worth Investors, Private Bank and Boutique Investment Funds.  
Vib is an alumnus of University of Surrey, graduating with BSc (Hons) in Physics and has an MBA from Manchester Business School.
University Committee memberships
Council
Finance Committee
Honorary Degrees Committee
Nominations and Governance Committee
Student Experience Committee (Chair).
Other governance roles in external organisations
Migrant Legal Action (1152073).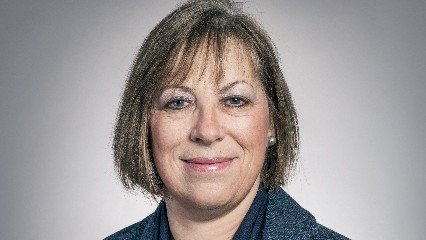 Rachel is a Director at the employee owned search firm, Saxton Bampfylde, specialising in senior leadership talent management and advising on Board appointments in her role as Head of the Social Impact Practice.  Growing up in London, she has been a Surrey resident for over 20 years, interspersed with living in Oxford. She has lived in Guildford since 2012. She has a degree in Theology.
University Committee memberships
Council
Honorary Degrees Committee
Nominations and Governance Committee
Remuneration Committee.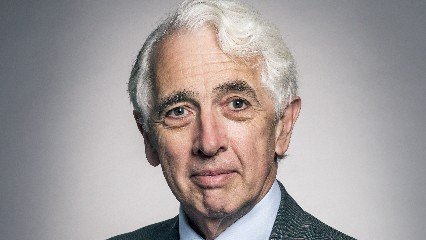 Robert was, until December 2015, Chair of the Homes and Communities Agency for eight years and prior to that Chair of the Board of the Met Office. He had a business career which included being the Finance Director and then Chief Executive of Redland PLC. He has held various non-executive positions and is currently on the boards of the Anglian Water Group and of the Manchester Airport Group. His community involvement includes Chair of the Trustees of St Mungo's, the homelessness charity and a Trustee of the Watts Gallery and a Trustee of the Baynards Zambia Trust. He was High Sheriff of Surrey in 2017/18.
University Committee memberships
Council
Finance Committee (Chair)
Nominations and Governance Committee
Remuneration Committee.
Subsidiary Company Directorships
Blackwell Park Ltd Board.
Other governance roles in external organisations
Anglian Water Group
Manchester Airport Group
St Mungos (chair of trustees)
Watts Gallery
Baynards Zambia Trust.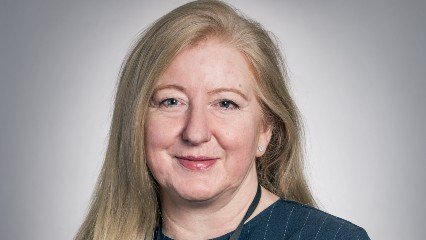 Judith is a qualified accountant with extensive international financial services and governance experience including 20 years with Morgan Stanley in a variety of senior operational and strategic roles, including Managing Director for Morgan Stanley Investment Management. 
Judith holds a number of non-executive roles spanning banking, insurance and wealth management.
Judith is an alumnus of the University of Surrey having gained a BSC(Hons) in Linguistic and International Studies. She is a Fellow of the Institute of Chartered Accountants.  She also holds the Certificate in Corporate Governance from INSEAD.
University Committee memberships
Council
Audit and Assurance Committee
Nominations and Governance Committee
Other governance roles in external organisations
Invesco UK Limited (Audit Chair)
ICBC Standard Bank plc (Audit Chair)
Pension Insurance Corporation (Remuneration Chair)
Flood Re (Remuneration Chair).
Ex-officio members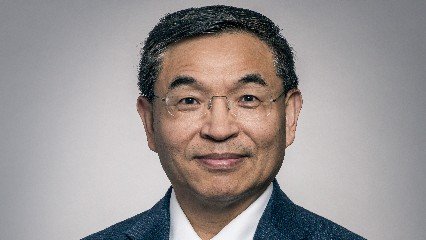 A preeminent chemical engineer and nanotechnologist, Professor G Q Max Lu joined the University of Surrey in April 2016 as President and Vice-Chancellor.
Previously he was Provost and Senior Vice-President at the University of Queensland, Australia where he was named one of the country's Top 100 Most Influential Engineers, a Queensland Great and won the inaugural Australia-China Achievement Award (Education) in 2014.
After completing his PhD in Chemical Engineering, Professor Lu spent three years in Singapore as a lecturer at Nanyang Technological University. He joined the University of Queensland in 1994 where he held the Chair of Nanotechnology in Chemical Engineering.
He won the prestigious Australian Research Council (ARC) Federation Fellowship twice, in 2003 and 2008.
Prior to taking up the role of Provost and Senior Vice-President in March 2014, Professor Lu served as Deputy Vice-Chancellor (Research) from 2009, and acting Senior Deputy Vice-Chancellor from December 2011 to October 2012.
He held the position of Pro-Vice-Chancellor (Research Linkages) from October 2008 to April 2009, following his seven-year service as the Foundation Director of the ARC Centre of Excellence for Functional Nanomaterials.
Professor Lu has served on numerous government committees and advisory boards including those under the Australian Prime Minister's Science, Engineering and Innovation Council (2004, 2005 and 2009) and ARC College of Experts (2002-2004).
He is the past Chairman of the Institution ofChemical Engineers (IChemE) Australia Board, and Vice-President of IChemE globally and former Director of the Board of Australian Academy of Technological Sciences and Engineering (ATSE).
His other previous board memberships include Australian Synchrotron, Uniseed, National Emerging Technologies Forum, Research Data Storage Infrastructure, Queensland China Council, Stem Cells Australia, and Translational Research Institute.
Professor Lu has recently served as a member of the Brisbane Lord Mayor's Economic Development Steering Committee and is currently a member of the 4th State Council of China Overseas Chinese Expert Consultative Committee.
Professor Lu has made seminal contributions to science and innovation in nanomaterials and their applications in clean energy and environmental technologies.
He has received numerous awards nationally and internationally including the China International Science and Technology Award, Orica Award, RK Murphy Medal, Le Fevre Prize, ExxonMobil Award, Japan Chemical Society Lecture Award and Chemeca Medal.
He is a Thomson Reuters Highly Cited Researcher in both Materials Science and Chemistry (with over 36,000 citations and h-index of 96). He has over 500 publications in high impact journals (including Nature, J. Am. Chem. Soc, Angew. Chem, Adv. Materials), and is also co-inventor of more than 20 international patents.
He is an elected Fellow of Australian Academy of Science, Australian Academy of Technological Sciences and Engineering, IChemE, Engineers Australia and the Royal Society of Chemistry.
University Committee memberships
Executive Board
Finance Committee
Honorary Degree Committee
Nominations and Governance Committee
Senate
Other governance roles in external organisations
Member of Board of Directors, National Physical Laboratory
Member of Prime Minister's Council for Science and Technology (CST)
Chair, UK Forum for Responsible Research Metrics
Member of Advisory Board to NextGen Hydrogen Ltd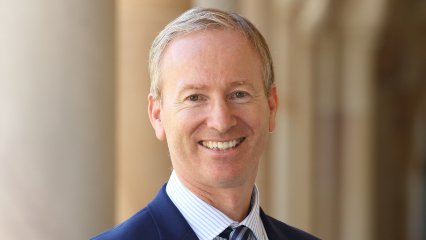 Tim was appointed to the role of Provost and Senior Vice-President in April 2022, and is responsible for leading the faculties to deliver the University's academic mission as set out in its refreshed strategy, Forward thinking. And doing.
Tim brings to the role of Provost more than 30 years' experience as an educator. Prior to his move to Surrey, Tim had a number of leadership roles at The University of Queensland (UQ), including Director of the Asia-Pacific Centre for the Responsibility to Protect, Executive Dean of the Faculty of Humanities and Social Sciences, and Deputy Provost. Throughout his eleven years at UQ he continued to be an active researcher and teacher in the School of Political Science. Tim previously held discipline and faculty-level leadership roles at the University of Exeter and Aberystwyth University. His graduate training was at the University of Oxford where he won a national prize for his PhD.
Tim is recognised for his research on human rights protection and foreign policy-making in a changing world order. He has written and co-edited thirteen books, including Human Rights in World Politics (1999), Worlds in Collision (2002), Terror in our Time (2012), The Oxford Handbook of the Responsibility to Protect (2016), and the prize-winning collection The Globalization of International Society (2017). His latest collaboration was a re-issue of a classic text by Herbert Butterfield and Martin Wight called Diplomatic Investigations: Essays in the Theory of International Politics (2019). He is currently in the final stages of a collaborative volume to be published by Oxford University Press called The Rise of the International.
During his academic career, Tim has co-edited both the Review of International Studies and the European Journal of International Relations. He is an elected Fellow of the Academic of Social Sciences, Australia and holds an Emeritus Professorship at The University of Queensland.
University Committee memberships
Executive Board
Finance Committee
Nominations and Governance Committee
Senate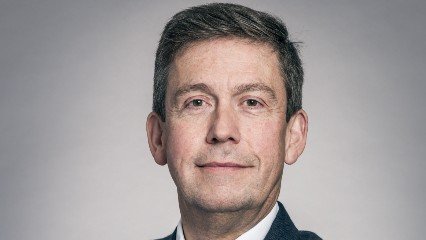 Andy joined the University of Surrey in April 2019 as Chief Information and Digital Officer and moved into the role of Chief Operating Officer in March 2020. As COO, Andy has overall responsibility for the following professional services activities of the institution – IT Services; Estates, Facilities & Campus Services; Marketing, Recruitment & Admissions; HR Services; Finance; Governance, Legal, Risk & Assurance (including Health & Safety); the Surrey Sports Park. The prime objectives of the role are to ensure effective day-to-day operations of the services, and to ensure that the services are positioned to effectively support the development and delivery of the institutional strategy.
Prior to coming to Surrey, Andy was Director of IT & eCommerce at Prêt A Manger until its sale to JAB. He has also built a highly successful technology business in the City of London and held roles in Space & Aviation, including development of the Ariane 5 heavy launch flight program. Andy holds a BSc in Microelectronics and Computer Engineering from Bangor University.
University Committee memberships
Executive Board
Finance Committee
Honorary Degree Committee
Student Experience Committee
Subsidiary Company Directorships
Innovate Surrey Ltd
Operate Surrey Ltd
Surrey Sports Park Ltd
University of Surrey Seed Fund Ltd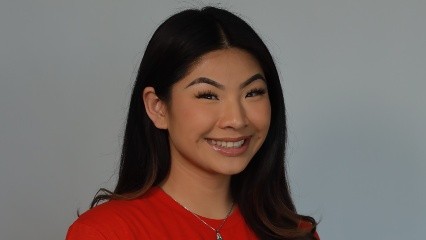 Jo studied Mathematics at Surrey, however she found a passion for leadership and ensuring a community where people could be safe and proudly show where they came from. She took on a role as ABACUS (Association of British and Chinese University Students) Society President, fostering a thriving community through hosting various events for her community as well as collaborating with other Asian societies. 
Jo's dedication to community service led them to be elected as the Vice President of the Community of Surrey Students' Union for 2022-2023, where they spearheaded various initiatives aimed at making a positive and inclusive impact on the student experience. 
As Students' Union President 2023-2024 she is the lead student representative who has a strong vision for organisation built by students, made for students.
University Committee memberships
Council
Senate
Student Experience Committee
University – Students' Union Committee
Members elected by Senate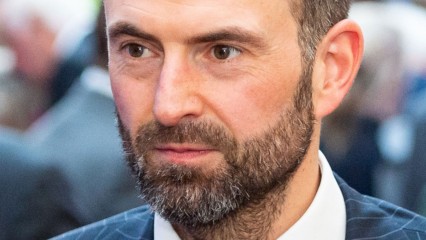 Joshua Andresen is Associate Professor of National Security and Foreign Relations Law in the School of Law. Joshua's areas of expertise range from the law of armed conflict and international human rights law to sanctions, anti-money laundering and countering the financing of terrorism.
Joshua's recent writing has focused on legal questions that arise in modern conflict and counterterrorism operations, as well as the rapid development of international sanctions, especially by the US and China. Given the practical focus of his work, Joshua has been called upon to advise states, provide expert opinions for international tribunals, and contribute to the work of UN Special Rapporteurs.
Prior to Surrey, Joshua was Senior Policy Advisor at the Office of Terrorist Financing and Financial Crimes at the U.S. Department of the Treasury and an Attorney-Adviser for United Nations Affairs and African and Near Eastern Affairs at the U.S. Department of State. Joshua has a JD from Yale and a PhD from Northwestern University.
University Committee memberships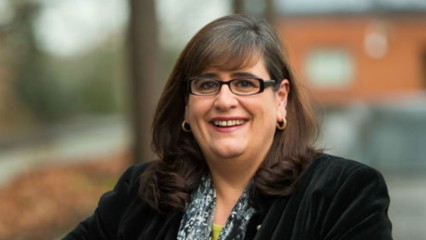 Charo is a Senior Lecturer in the Food, Consumer Behaviour and Health Research Centre (FCBH) in the School of Psychology. She joined FCBH in 2003 as a Research Fellow having previously held a range of senior technical roles in the pharmaceutical and consumer products industry sectors.
Whilst working on a number of large multidisciplinary EU funded projects, Charo gained her PhD at Surrey specialising in consumer attitudes, perceptions and their impact on food-related behaviour, health and well-being. Her research has contributed to a 4* Impact Case Study in REF2014 and to Surrey's successful Queens Anniversary Prize for Nutrition (2018).
In 2021 Charo was awarded the FHMS Special Recognition Award for mentoring and supporting her colleagues to optimise FHMS's REF2021 Impact Case portfolio. Her demonstrated strengths in innovation and impact, both at an academic and strategic level, led to her appointment in the newly developed role of Director of Innovation for the School of Psychology in 2022.
University Committee memberships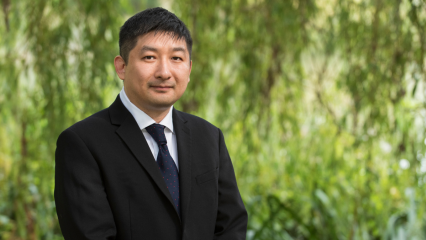 Professor Jin Xuan joined the University of Surrey as the Associate Dean of Research and Innovation for the Faculty of Engineering and Physical Sciences in September 2022. He also holds a Chair in Sustainable Processes and a prestigious EPSRC Open Fellowship at the School of Chemistry and Chemical Engineering.
Jin contributed to the establishment of the emerging Energy and AI research community globally. He is the Founding Editor-in-Chief of Digital Chemical Engineering (IChemE), the Founding Editor of Energy and AI (Elsevier). He is the recipient of the Philip Leverhulme Prize of Engineering in 2022, and the Beilby Medal and Prize in 2020.
Jin actively takes leadership in the wider research community. He is a Strategic Advisory Group (SAG) member for the EPSRC's Energy SAG and the EDI SAG. He is also a member of the Research, Innovation and Knowledge Transfer Committee of the Engineering Professors' Council.
University Committee memberships
Council
Senate
University Research and Innovation Committee.
Lay members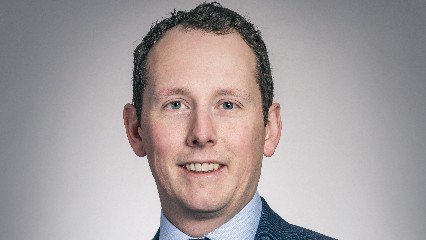 Elliot is currently Vice President, Global Head of Digital Channels & Analytics at GSK, a world-leading pharmaceuticals company where he is responsible for the digital strategy and platforms used for all commercial operations along with the Knowledge Centre, a centre of excellence for analytics with 800 analysts based in Delhi).
Elliot is an expert in digital transformation and has significant experience in leading large incumbent organisations through transformation programmes to drive commercial growth, drive innovation and cut costs. Elliot has previously held significant positions leading such programmes with TUI, Europe's largest travel company, and in Banking with Barclays and HSBC. 
University Committee memberships
Surrey Research Park Board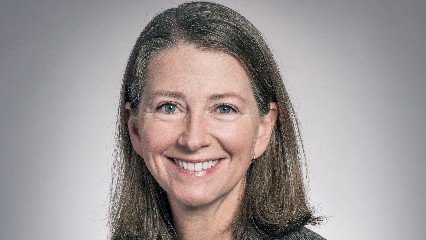 Pam is an experienced non-executive director currently on the board of a FTSE 250 company, Cranswick plc. She is chair of the board at Barfoots Ltd. She was formerly a non-executive director of AG Barr plc and Premier Foods plc. Previously Pam held a number of senior marketing and strategy roles in Unilever plc and SABMiller plc, working internationally to drive growth across global markets and multiple product categories.
Her work has focused on the charity sector, primarily in Guildford, where she has lived for over 20 years. She was formerly governor of the Royal Grammar School Guildford and of Guildford College. She also served on the council and is a long-time supporter of United World Schools, who provide education to children in remote communities who would otherwise have none. Pam is the chair of The Lightbox gallery and museum in Woking.
American by birth, Pam has a BA in economics from Duke University, and an MBA from the Fuqua School of Business, also at Duke. 
University Committee memberships
Council
Remuneration Committee (Chair).
Other governance roles in external organisations
Barfoots Ltd
Origin Enterprises plc
The Lightbox gallery and museum (Chair).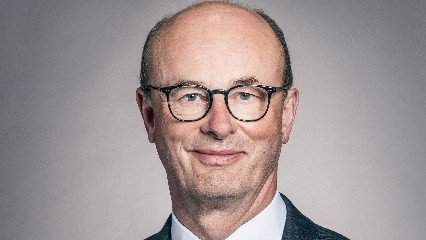 Nigel has had a long career in finance and audit, having spent 39 years at Ernst and Young (EY), 29 years as a partner. Nigel spent the majority of his time working in London, but also spent six years in Switzerland, a year in the USA and travelled extensively on business.
Nigel had both management and client roles. He headed EY's Northern Europe, Middle East, India and Africa audit practice, and its UK audit practice. He sat on EY's Global Audit Operating Board for three years and earlier led the UK Transport Consumer Retail and Products practice.
As a practitioner and lead auditor, Nigel was responsible for some of EY's largest clients including Sainsburys, RELX, ABB, Syngenta and British Airways.
University Committee memberships
Council
Audit and Assurance Committee (Chair)
Nominations and Governance Committee.
Subsidiary Company Directorships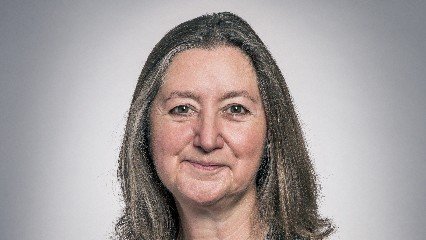 Pam is an international banker with over 30 years experience, predominantly within the financial restructuring sector. During her career with HSBC where she was a Managing Director of the global restructuring team, Pam worked with a wide range of companies from small agricultural businesses to global multinational groups in Europe, the Middle East, Asia, Latin America, and the US. 
On retirement from HSBC Pam became a consultant providing business banking and restructuring expertise through her own company.
Always interested in education, Pam was a Governor of Knaphill Lower School from 1997 to 2016 when she was delighted to be invited to join the inaugural Advisory Board of Surrey Business School.
University Committee memberships
Academy of Blockchain Board
Audit and Assurance Committee
Council
Surrey Business School Advisory Board.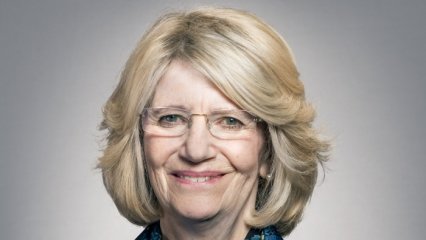 Julia Buckingham read Zoology at the University of Sheffield and, after a short spell in the pharmaceutical industry, moved to London to study for a PhD in Pharmacology at the University of London and to pursue an academic career. After holding posts in London medical schools, Julia joined Imperial College London in 1997, contributing to the establishment of the new Faculty of Medicine and held the roles of College Dean for non-clinical Medicine, Head of the Department of Neuroscience and Mental Health and Pro-Rector (Education and Academic Affairs). In 2012 she was appointed Vice-Chancellor and President of Brunel University London, a role she held until she 'retired' in 2021. Julia was appointed a CBE in 2018 for services to Biology and Education and in 2019 was elected to a Fellowship of the Academy of Medical Sciences. 
Throughout her career Julia has supported that academic community in a variety of roles including as President of Universities UK, the British Pharmacological Society and the Society for Endocrinology and as a Trustee of the Royal Institution and the Royal Society of Biology. She has also served as a Director of the National Centre for Universities and Business and chaired the recent review of gender equality in UK Universities. 
Julia is currently Chair of the Trustee Board at the Institute of Cancer Research, an ambassador for WiSE and Chair of Researcher Development Concordat Strategy Group, supporting the career development of researchers. 
University Committee memberships
Finance Committee
Partnerships and Reputation Committee.
Other governance roles in external organisations
Consultant/Member of Advisory Board, FutureLearn
Philip is a former civil servant who spent most of the last decade of his Whitehall career as a Permanent Secretary leading the Department for Transport, the Home Office, and earlier the Department for Business. He also spent nine years outside the Civil Service, helping to establish Ofcom and later serving on its Board, as well as working as an investment banker in Hong Kong. He began his career with 15 years at HM Treasury, and was educated at Cambridge and Harvard.
Philip now serves on a variety of public and private sector boards, and chairs the National Churches Trust, the UK's national charity dedicated to historic churches. 
Other governance roles in external organisations
St Andrew's Church of England Church, Barnsbury (member of District Church Council)
Chair of National Churches Trust (1119845)
Chair of the Advisory Board of WA Communications Ltd (08235277)
Non Executive Director of Oxford Health NHS Foundation Trust and Chair of Warneford Park Programme
Adviser, Civil Service College (07835721)
Chair-elect, Flat Peak Ltd (12594625)