Chemistry laboratories
We house two well-equipped and fully stocked chemistry laboratories within our Chemistry Complex, the Formulations and Materials Laboratory, and the Synthesis Laboratory. This provides a large, safe environment for all our researchers to conduct any necessary chemistry processes.
Formulations and Materials Laboratory
The preparatory work done in the Formulations and Materials Laboratory is the preliminary basis for much of the research carried out within the Advanced Technology Institute (ATI). Laboratory users have the opportunity to use the facilities and chemical stocks to formulate mixtures and compounds for their specific research requirements.
There is a wide range of equipment available to users, including:
750W Cole Palmer Tip Probe Ultrasonic processor
Ultrawave Q200 Ultrasonic Bath for the sonication of multiple chemicals
Accuspin 400 centrifuge
Spin Coaters
Variety of hotplates and magnetic stirrers.
A large area fume hood is available for ventilated work space if needed. Other equipment available includes several furnaces, supporting a maximum temperature of 1200°C, nitrogen ovens and a vacuum oven.
Within the ATI there also is an emphasis on testing and working with novel nanomaterials, looking at the material properties. We have a specifically designed HEPA-filtered cabinet for safe, dry nanomaterial work, as well as all the necessary equipment such as micro-balances needed for their formulation.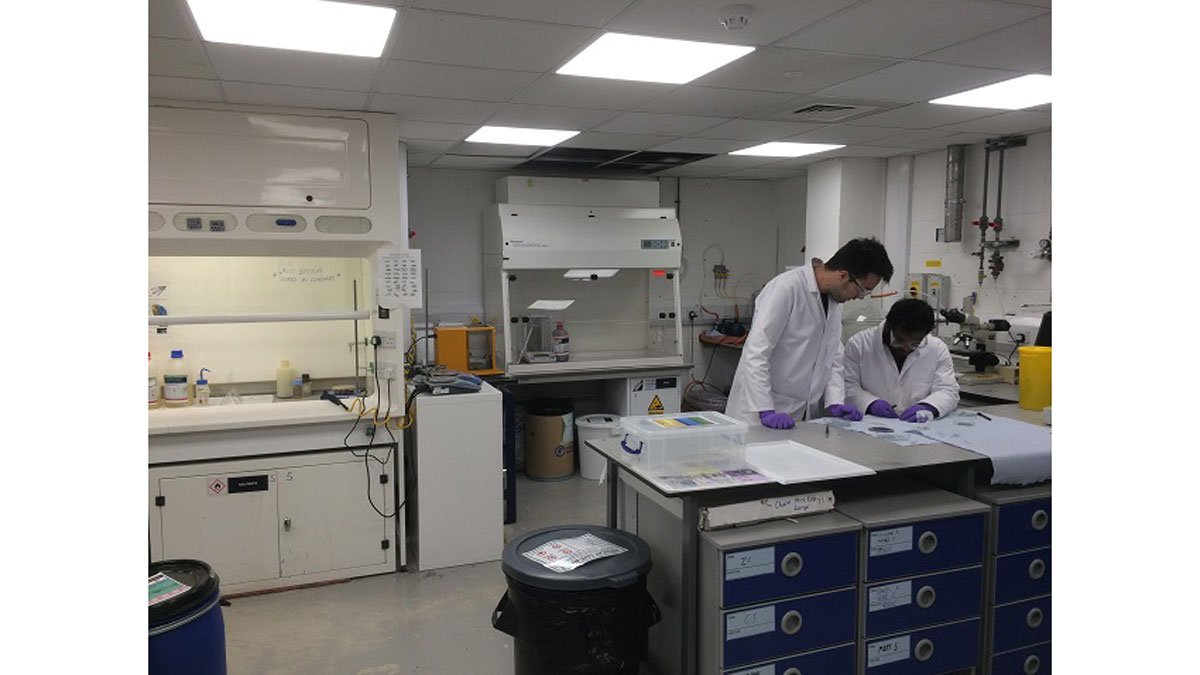 Synthesis Laboratory
The Synthesis Laboratory is a dedicated chemical facility for the production of novel chemical compounds. Primarily, this laboratory is for the use of experienced Chemists, however, others are welcome to use the equipment if previously trained, and in some cases supervised.
Some of the main equipment available in the vicinity are:
Rotary evaporator
Two large-area ventilated fume hoods
Variety of chilled and frozen chemical stores.
The newest addition to this lab, is a two person inert nitrogen atmosphere glove box, allowing for sensitive chemistry, such as OLED formulation, which would otherwise be not possible in the presence of oxygen or moisture.
These are just a few of the many facilities available to new and existing users.