Prosperity without growth
"The challenge to the prevailing growth-based economic paradigm confronts an inescapable dilemma: how to reconcile 'our aspirations for the good life with the limitations and constraints of a finite planet.' Its thoughtful and penetrating critique is enriched by an outline of credible programs to achieve this end. A very valuable contribution to urgent concerns that cannot be ignored."  - Noam Chomsky.
For further information please visit the CUSP website.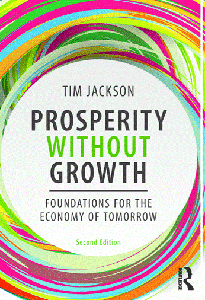 Sustainable development and corporate social responsibility
Professor Stephen Morse has published a new book entitled 'Sustainable Development and Corporate Social Responsibility'. It explores the evolution of CSR across the developed and developing world, with a particular focus on China and sustainable development. 
For further information go to our news article.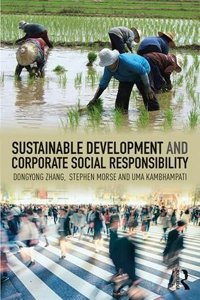 Taking stock of industrial ecology
Professor Angela Druckman and Professor Roland Clift have published a book entitled 'Taking Stock of Industrial Ecology'.  The book explores how we can design more sustainable industrial and urban systems that reduce environmental impacts while supporting a high quality of life for everyone?
What progress has been made towards reducing resource use and waste, and what are the prospects for more resilient, material-efficient economies? What are the environmental and social impacts of global supply chains and how can they be measured and improved?
For further information please go to the publisher website. This book is available as a free e-book.