Biorefineries and chemical processes
"This book is designed as an advanced text for final year and post graduate chemical engineers as well as for the teaching staff. It deals with the specialized subject matter thoroughly with good explanations of the chemistries involved and emphasizes where conventional chemical engineering principles differ from those needed to design biorefinery plant." Chromatographia, DOI 10.1007/s10337-015-2843-9
"This book aims to bridge the gap between engineering and sustainability in bio-based processes, with the help of analytical tools for economic and environmental assessment – and it succeeds in doing so. The reader will also learn how to apply these tools, thanks to the numerous problems elaborated and solved using software like ASPEN, MATLAB and GaBi (for LCA). In conclusion, this book introduces the reader to the rapidly-developing industry of biorefineries, with a multi-disciplinary approach." Green Process Synth 2015; 4: 65–66
Find out more on the Wiley website.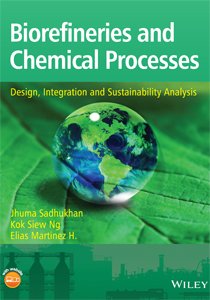 Prosperity without growth
"The challenge to the prevailing growth-based economic paradigm confronts an inescapable dilemma: how to reconcile 'our aspirations for the good life with the limitations and constraints of a finite planet.' Its thoughtful and penetrating critique is enriched by an outline of credible programs to achieve this end. A very valuable contribution to urgent concerns that cannot be ignored."  - Noam Chomsky.
For further information please visit the CUSP website.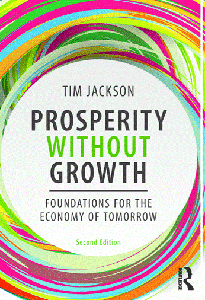 Sustainable development and corporate social responsibility
Professor Stephen Morse has published a new book entitled 'Sustainable Development and Corporate Social Responsibility'. It explores the evolution of CSR across the developed and developing world, with a particular focus on China and sustainable development. 
For further information go to our news article.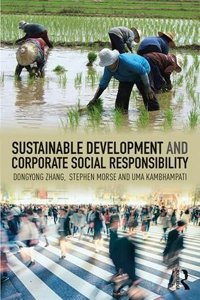 Taking stock of industrial ecology
Professor Angela Druckman and Professor Roland Clift have published a book entitled 'Taking Stock of Industrial Ecology'.  The book explores how we can design more sustainable industrial and urban systems that reduce environmental impacts while supporting a high quality of life for everyone?
What progress has been made towards reducing resource use and waste, and what are the prospects for more resilient, material-efficient economies? What are the environmental and social impacts of global supply chains and how can they be measured and improved?
For further information please go to the publisher website. This book is available as a free e-book.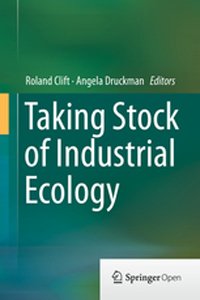 Routledge handbook of sustainability indicators
This handbook provides researchers and students with an overview of the field of sustainability indicators (SIs) as applied in the interdisciplinary field of sustainable development. The editors have sought to include views from the center ground of SI development but also divergent views which represent some of the diverse, challenging and even edgy observations which are prominent in the wider field of SI thinking.
Find out more on the Routledge website.