Centre for Osmosis Research and Applications
Our research activities have resulted in a number of inventions and novel technologies in the areas of desalination, water treatment and renewable energy.
Overview
We boast a rapidly expanding portfolio of research activities in the area of desalination and renewable power generation applications. Our long-term mission, is to become a centre of excellence worldwide in desalination and water treatment technologies.
We have a strong and steadily increasing team of 20 members, including academic staff, senior researchers, postgraduate research students and a technician.
Manipulated osmosis technology
Manipulated osmosis technology, which was invented by Professor Adel Sharif and Mr Abdulsalam Al-Mayahi in 2003, has the potential to make a global impact in reducing the carbon footprint of desalination plants whilst also enabling greater access to fresh water supplies.
The technology can be used in the construction of new desalination plants and integrated into both existing thermal desalination and reverse osmosis desalination plants, significantly reducing their carbon footprint, and reducing capital costs, power consumption and other operating costs.
The manipulated technology also offers applications in water treatment for cooling towers, secondary oil recovery and renewable power generation; namely Hydro Osmotic Power (HOP).
Spin-out companies
We have two companies that were formed on the back of our Centre:
Modern Water
Modern Water plc was formed in November 2006. This was rapidly followed by recruitment of a highly experienced water industry management team who raised a further £30m to support the commercialisation of the technology and expansion of activity in key overseas markets.
The new entity was floated on the London Alternative Investment Market (AIM) for a market value of £70m in June 2007.
Surrey Aqua Technology Ltd
Surrey Aqua Technology was formed in November 2006. It was created to develop the manipulated water technology, and was then incorporated in to the venture capital backed Modern Water plc to commercialise the technology and expand into important overseas markets.
Get in contact
If you are interested in finding out more about our research and what we do then please get in touch.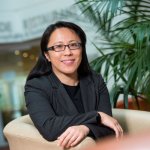 Reader, Director of Learning and Teaching for Chemical and Process Engineering