Digital media arts research
Research in digital media arts cuts across art, technology, and science, bringing together new forms of interactive storytelling and immersive experiences with contemporary film-making and game design, as well as film, media, and games history and criticism.
Research projects, outputs and events
Overview
Research network in collaboration with the British Film Institute (UK) and the Museum of the Moving Image (US) exploring a future connected global immersive museum of moving image arts, with real and virtual manifestations.
Overview
This multidisciplinary project aims to explore the future of paper and its connection to the web. It will do so in the domain of travel and tourism where paper and screen-based information are already used together in the tourist experience.
Staff member
Overview
An exploration of emotion expression and virtual acting through an attempt to create a life-like digital reincarnation of the seminal Russian actor, theatre maker and acting theorist.
Overview
Artist-in-residence activity with Griffith Film School, Griffith University, Brisbane Australia. Interactive films based on the theme of memory, its imperfections and emotional resonances.
Staff member
Overview
This project is a collaborative research activity and network between the University of Surrey, University of Sao Paulo and Federal University of Sao Carlos. It tries to fill a gap in the research and development of mobile device applications for older users, including tools for assisted living, monitoring, e-health care and wellbeing.
Staff member
Research centres
The Digital World Research Centre carries out new media innovation projects with social and cultural benefit. To do this we conduct interdisciplinary research into new media platforms, content and experiences. We also strive to commercialise and apply the findings of our research in society.
Research staff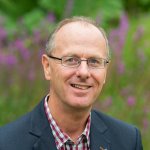 Director - Digital World Research Centre, Research Director & Impact Officer - Department of Music and Media, Professor of Interaction Design