How we support gender equality
Supporting women at Surrey
We strive to create opportunities for our staff and students to have professional, academic and personal support. A wide range of options are in place including wellbeing events, staff and student development programmes, social activities throughout the academic year and much more. 
Springboard Women's Development Programme
We run Springboard, the award-winning, globally-recognised personal development programme for staff who identify as women. The aim is to enable them to personally develop by learning more about their skills, values, environment, assertiveness, networking ability and how to put themselves across positively, build on personal image and set achievable goals.
At the end of the four-day programme, women testify to increased levels of confidence and motivation, greater ability to create and embrace change, energy to strive for new qualifications and promotion; and vigour to achieve new skills and develop fresh attitudes. The networking aspect is also hugely beneficial.
We run an annual Springboard programme which takes place in the Spring.
For further information contact Jo McCarthy-Holland. 
I have learnt a lot about myself and enjoyed meeting women from across the organisation at many different stages of their lives and careers. I am more confident in my skills and what I can offer to others; whilst recognising the importance of fulfilling my own needs too.
Emma Marrow, Springboard 2020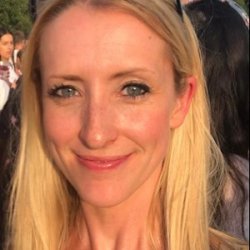 The Women's Network
We advocate for women's interests, support and develop the ambitions of women, and engage the University community in our agenda.
Find out more about the Women's Network.
Returners Initiative
We care about the welfare and experience of staff and students who leave Surrey to have a child. It matters to us how they feel before they start their leave, when they are away preparing to return and when they start back at work or study. It is really important to us that we provide the right support and equip all managers and colleagues to create an inclusive and supportive environment for returning staff and students. We have developed toolkits to provide support and will be introducing a buddy scheme, Lunch and Learn sessions and a returners network in the coming year.
For further information contact Jo McCarthy-Holland. 
Returning from maternity leave can trigger a variety of different emotions for many. Whilst it can be really refreshing to get stuck back into work, have that adult conversation and a nice hot cup of tea for once (!) it can also be a very daunting prospect as you worry about fitting back in and picking up the work again. I remember feeling quite uncertain the first time I returned from maternity leave and not quite knowing what to expect.

I feel that having the Returners Initiative will offer the reassurance and understanding that is needed for women coming back from maternity leave. It's important that we recognise the experience might not have been the same for all and so having this initiative means that our workplace can be more open and honest to ensure that women have a positive experience of returning to their role. It also sets a good standard for staff recruitment and shows the focus that Surrey places on family life.

Emily Beere, Student Marketing Manager (PGT)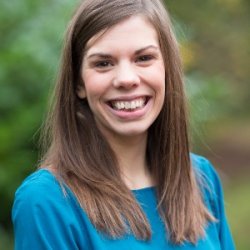 The Menopause Project
The Menopause Project is a University initiative focusing on support for those experiencing menopause at work or study.