The Menopause Project
The Menopause Project is a University initiative focusing on support for those experiencing menopause at work or study. The Menopause Project aims to raise awareness, encourage conversation around the topic without fear of judgement, provide support, retain talent and promote wellbeing.
Our menopause initiatives
Our project is inclusive of everyone who goes through the menopause or menopausal symptoms as a result of hormonal changes. We're supporting our staff and students through:
Hosting monthly menopause cafes to offer mutual support and understanding
The Menopause Online Network to share information and ideas
Menopause advocates to provide help and advice
Training sessions for anyone seeking to learn more about how to support their colleagues or others going through menopause
Menopause guidance document outlining University's commitment to support staff experiencing symptoms, their colleagues and line managers
Toolkits and resources to enhance a better understanding of menopause
Events and talks with leading menopause experts and advocates in a range of fields.
We're here to help
Contact the project team if you'd like more information about the project.
The Menopause Support Network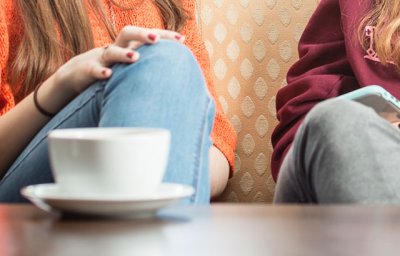 The Menopause Support Network provides opportunities for women at Surrey to connect with others, offer mutual support and share information and ideas in relation to menopause and managing symptoms at work. This includes opportunities via monthly menopause cafes and an online network.
The "M" Word: A conversation about Menopause
In March 2021, Jo McCarthy-Holland (Equality, Diversity and Inclusion) led an inspiring conversation with Hindu Chaplain Meeta Joshi, and special guest, Marina Bolton. Introduced by University of Surrey's Humanist Chaplain Liz Franklin-Kitchen.

Supporting women at Surrey
We strive to create opportunities for our staff and students to have professional, academic and personal support. A wide range of options are in place including wellbeing events, staff and student development programmes, social activities throughout the academic year and much more.