Women's Network
We advocate for women's interests, support and develop the ambitions of women, and engage the University community in our agenda.
Our mission
The purpose of our network is to empower all those working across the University who identify as women, regardless of grade or job role. Our network exists to accelerate change and foster a sense of community and we aim to recognise women's achievements and enhance career and personal development through initiatives including events, communications, and resource sharing.
New logo

The Women's Network steering group are pleased to announce the launch of our new logo. The colour scheme of purple and green is a nod to the suffragette movement who campaigned for the rights of women, and we hope it captures the networks values and ambitions.
Purple: the colour of dignity and loyalty
Green: the colour of hope
If you would like to join the network and help make the voice of women stronger, you can request to our join Microsoft Women's Network Team site to hear about latest Surrey initiatives, news, and to connect to your colleagues. This is open to all staff who identify as women, as well as postgraduate research students.
#BreakTheBias with Surrey Women's Network
To celebrate International Women's Day 2022, Surrey Women's Network invited a panel of three inspirational colleagues to speak about what they do at Surrey, how they got to where they are in their careers, any biases they faced along the way, and how they overcame them.
Meet the steering group
The steering group is composed of a group of women from different disciplines and departments, working together to implement the network's aims.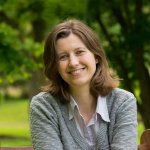 Biography
Sam Hopkins is the Programme co-lead and lecturer in learning development on the biosciences foundation year programme. Before this she worked in the Researcher Development Programme at the University of Surrey . Sam studied BSc Zoology in the UK and then completed her MSc and PhD in South Africa. Following completion of her doctorate, she held positions as tutor and then lecturer at the University of the Western Cape. She then continued her postdoctoral research career in biological sciences at the University of Surrey and spent a short time at the Zoological Society of London creating a course for fellows on the EDGE Programme. More recently Sam has taken an MA in Education and been awarded her Senior Fellowship of the HEA.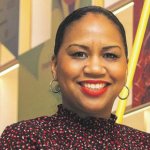 Louise Power
(Co-Chair) Equality Diversity and Inclusion Manager, GSA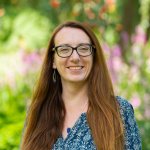 Analytics / Website
Laura Theurich
Research Bid Development Manager
Biography
Laura Theurich is a Research Bid Development Manager working within Research Strategy.  Previously she worked in Research and Innovation supporting research applications as part of the Surrey Pre-Award team.  Laura studied MSci Geophysics in the UK and Canada, followed by a career in the marine energy sector working in both technical and project manager roles.  After a brief period working for NERC managing research programmes onboard their vessels, Laura moved to the University of Surrey to continue to support academic research.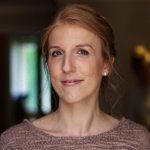 Analytics / University group rep
Jessica Johnson
Research Facilitation Officer (FEPS)
Biography
Jess Johnson (she/her) has worked at Surrey for over 15 years, across three different faculties. In her current role as Research Facilitation Officer, she supports researchers in engineering and physical sciences, from bid mentoring early-career researchers to helping senior staff implement strategic priorities. She has also worked for Elsevier and acted as external reviewer for Jisc and the Royal Academy of Engineering.
Jess studied English Literature and English Language in Germany and in the UK and obtained her MA in English Language from the University of the West of England. Her interests lie in textual analysis, with a focus on Anglo-German relations.
Jess is passionate about equality and diversity and creating more inclusive working environments for everyone. She originally co-chaired the Women's Network prior to going on maternity leave and has returned to an active role on the steering group. Development
Rana Marrington
Careers Advisor (PGR and ECR)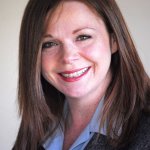 Events / Communications
Vicky Paterson
Learning and Development Specialist
Biography
Vicky Paterson (she/her) is a Learning and Development Specialist within the Organisational Development team working with staff across the University. Vicky has worked at the University of Surrey for over 4 years within staff development and equality, diversity and inclusion. After gaining a BSc in Psychology, she worked in marketing and business development before joining Surrey and is now an Associate CIPD, qualified Learning and Development Consultant. Vicky is passionate about providing EDI and learning solutions that recognise the value of each individual, enabling and supporting them to reach their full potential and bring excellence to the organisation. Also, to help everyone understand how they can contribute to creating a culture of equality. University group rep
Babs MacLean
Senior Administrative Officer (Clinical Placements)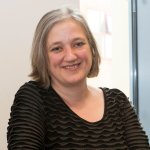 Professor Monique Raats
Co-Director, Institute for Sustainability; Professor; Director of the Food, Consumer Behaviour and Health Research Centre
Biography
I am a founding Co-Director of the University's Institute for Sustainability, and director of the Food, Consumer Behaviour and Health (FCBH) Research Centre. Together with the university's Department of Nutritional Sciences, FCBH was awarded the prestigious 2017/2018 Queen's Anniversary Prize. FCBH research domains include:
food-related behaviour and policy interventions to achieve sustainable and healthy lifestyles;
social, policy and ethical issues relevant to the grand societal challenges such as sustainability and obesity;
study of food systems from the perspective of significant actors and stakeholders within the system; and
methodologically advancing food consumer science through exploring novel data sources and methods of data linking.
I previously worked at the Institute of Food Research (now Quadram Institute), Health Education Authority and University of Oxford. My expertise is in the area of public health and behavioural nutrition research, gained on a variety of projects. My research is wide ranging both in terms of topics covered (e.g. food choice, policy development, food safety) and methodologies used (e.g. qualitative, quantitative, stakeholder consultation). I have also been involved in the evaluation of health promotion programmes and developing tools for use in nutrition education. To date I have published over 145 refereed papers, numerous non-refereed publications including 20 book chapters 20 book chapters and have edited two books ("The Psychology of Food Choice" (2006) and "Food for the Ag(e)ing Population" (1st edition 2009; 2nd edition 2016).
From 2011 until June 2018 I was a member of UK's Scientific Advisory Committee on Nutrition (SACN) and also a member of the Subgroup on Maternal and Child Nutrition (SMCN) from 2012 until June 2018.
I am one of the founding members, member of the Board of Directors (2001-2006) and was secretary (2004-2006) of the International Society of Behavioral Nutrition and Physical Activity. The society was set up to combine interests in diet and physical activity; and to stimulate, promote and advocate innovative research and policy in the area. The society now plays an important role in fostering excellence in research in this field through its annual meetings and journal called the International Journal of Behavioral Nutrition and Physical Activity. Sue Owen
Head of Finance - Surrey Research Park
Resources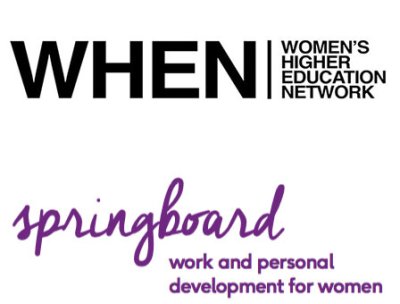 Women's Higher Education Network
Surrey is a member of the Women's Higher Education Network (WHEN), meaning anyone from our community can sign up. 
Springboard work and personal development training course for women
Springboard is the award-winning, globally recognised, personal development programme for women. The aim is to enable women to develop personally by learning and thinking deeply about their skills, their values, their world, skills for assertiveness; how to network, to put themselves across positively, build personal image and set goals. 
At the end of the four-day programme, women testify to increased levels of confidence; increased ability to create and embrace change; strive for new qualifications, promotion and how to achieve new skills and develop fresh attitudes.
Springboard is run once a year and is open to women at all levels and all job families, offering a unique opportunity to work and network with a range of colleagues from across the University community.  
If you have any questions or would like any further information please contact Jo McCarthy-Holland.
Learning and development opportunities at Surrey
Find out about Learning and development opportunities for staff on SurreyNet.
Podcasts/TED talks
Book recommendations