Women's Network
We advocate for women's interests, support and develop the ambitions of women, and engage the University community in our agenda.
Our mission
The purpose of our network is to empower all those working across the University who identify as women, regardless of grade or job role. Our network exists to accelerate change and foster a sense of community and we aim to recognise women's achievements and enhance career and personal development through initiatives including events, communications, and resource sharing.
Resources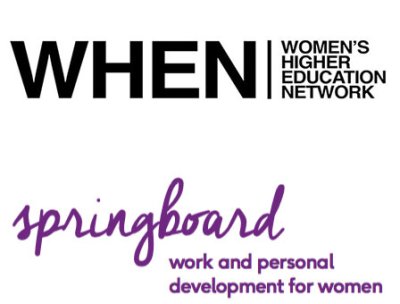 Women's Higher Education Network
Surrey is a member of the Women's Higher Education Network (WHEN), meaning anyone from our community can sign up. 
Springboard work and personal development training course for women
Springboard is the award-winning, globally recognised, personal development programme for women. The aim is to enable women to develop personally by learning and thinking deeply about their skills, their values, their world, skills for assertiveness; how to network, to put themselves across positively, build personal image and set goals. 
At the end of the four-day programme, women testify to increased levels of confidence; increased ability to create and embrace change; strive for new qualifications, promotion and how to achieve new skills and develop fresh attitudes.
Springboard is run once a year and is open to women at all levels and all job families, offering a unique opportunity to work and network with a range of colleagues from across the University community.  
If you have any questions or would like any further information please contact Jo McCarthy-Holland.
Learning and development opportunities at Surrey
Find out about Learning and development opportunities for staff on SurreyNet.
Podcasts/TED talks
Book recommendations