Plasma laboratory
Plasma formation of novel carbon nanomaterials is recognised as a technologically significant area for us. Work in this area is mainly resulted in the formation of the spin-out business Surrey Nanosystems.
About the Laboratory
The laboratory is equipped to provide versatile CVD methods including photo-thermal (PTCVD), plasma enhanced (PECVD), conventional tube furnace and stage-heating.
Photo-thermal chemical vapor deposition
An important part of our research lies in the application advanced plasma processes to create nanomaterials that address needs. An example is the development of the optical deposition systems that facilitates the growth of high-quality carbon nanotubes and graphene at lower substrate temperatures.
In photo-thermal chemical vapor deposition (PTCVD), an array of lamps delivers the optical energy directly on the catalyst, while the substrate is placed on a water-cooled chuck to keep it at lower temperatures. The laboratory contains two state-of-the art PTCVD growth kits with the newer version capable of performing fully automated PVD and CVD processes.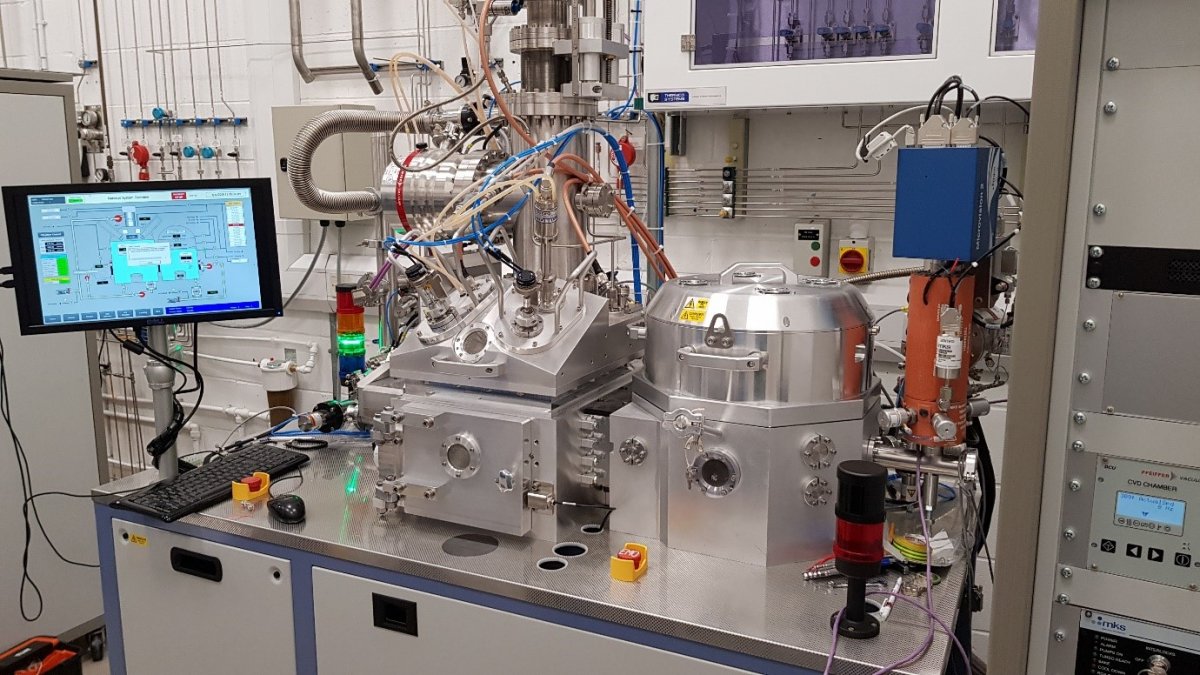 Tube Furnace and stage-heating CVD
Plasma Lab also allows to perform the nano-material growth using conventional CVD methods. To this end, a tube-furnace and a stage-heating CVD kits are present which offer a unique opportunity to study the co-relation amongst various forms of CVD methods.