---
news
5G/6GIC shares expertise and maps out future vision for 6G at Spring 6GSymposium 2021
The University's 5G/6G Innovation Centre (5G/6GIC) was one of the key partners in an international symposium, held virtually from 4 to 6 May, which explored the implications and opportunities of 6G for businesses, governments and society.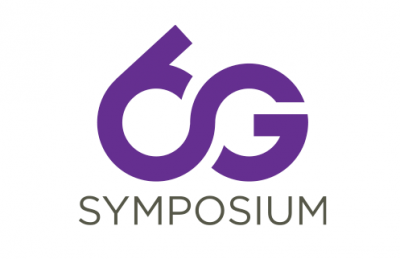 The Spring 6GSymposium brought together thought leaders from industry and academia worldwide, and featured 78 speakers and 15 panel discussions over three days. Themed on 'Shaping Industry & Society Beyond 5G', the event covered a broad selection of topics ranging from 6G fundamentals to projected 6G roadmaps and technologies.
The UK's largest academic research centre focused on future communications, the University's 5G/6G Innovation Centre (5G/6GIC) – part of the Institute for Communication Systems (ICS) – was a key partner in the 6GSymposium. Academics Regius Professor Rahim Tafazolli, Founder and Director of the 5G/6GIC and ICS and Professor Barry Evans, who leads satellite communications research activities at Surrey, played a key role in three of the panel discussions, presenting the Centre's latest research and its vision for 6G beyond 2030.
In a session on 'What 6G Is & Isn't: Vision, KPIs, Services, Requirements', Regius Professor Tafazolli said: "6G will require social inclusion, environmental sustainability and industrial productivity."
5G is a capable and evolving system, he continued, so 6G is not a new business model, but should instead bring new capability which 5G cannot deliver. 6G will need to have interactivity between the virtual and physical world in the form of 4D video. This fourth dimension will be mainly ambient information which will include the human senses – beyond audio and visual senses which communications use now – as well as other important information in our environment.
He said: "In 6G, low latency and reliability will be combined with time synchronisation. This will enable applications such as driverless and cooperative driving, cooperative manufacturing, a new generation of entertainment, and more interactive telecare."
Professor Evans led a panel discussion on 'Technology Deep-Dives: Satellite & Non-Terrestrial Networks for 6G' which explored the potential of new satellite constellations, high-altitude platforms and drones to create a 'network of the skies' which will have the capacity to complement terrestrial networks in the new 6G ecosystem.
Another Technology Deep-Dive on 'AI, Machine Learning & Intelligent Edge', was led by Regius Professor Tafazolli. During this session, experts from major communications companies and research institutes discussed how the need for networks that will operate more autonomously will place a significant burden in terms of the development of AI and machine learning in the network, and highlighted the latest developments in this sphere.
See these panel sessions and others from the Symposium in full.