---
press release
5GIC provides boost to regional small and medium-sized enterprises (SMEs)
The University of Surrey's 5G Innovation Centre (5GIC) announced today (14 May 2018) the selection of the first seven SME Technology Partners.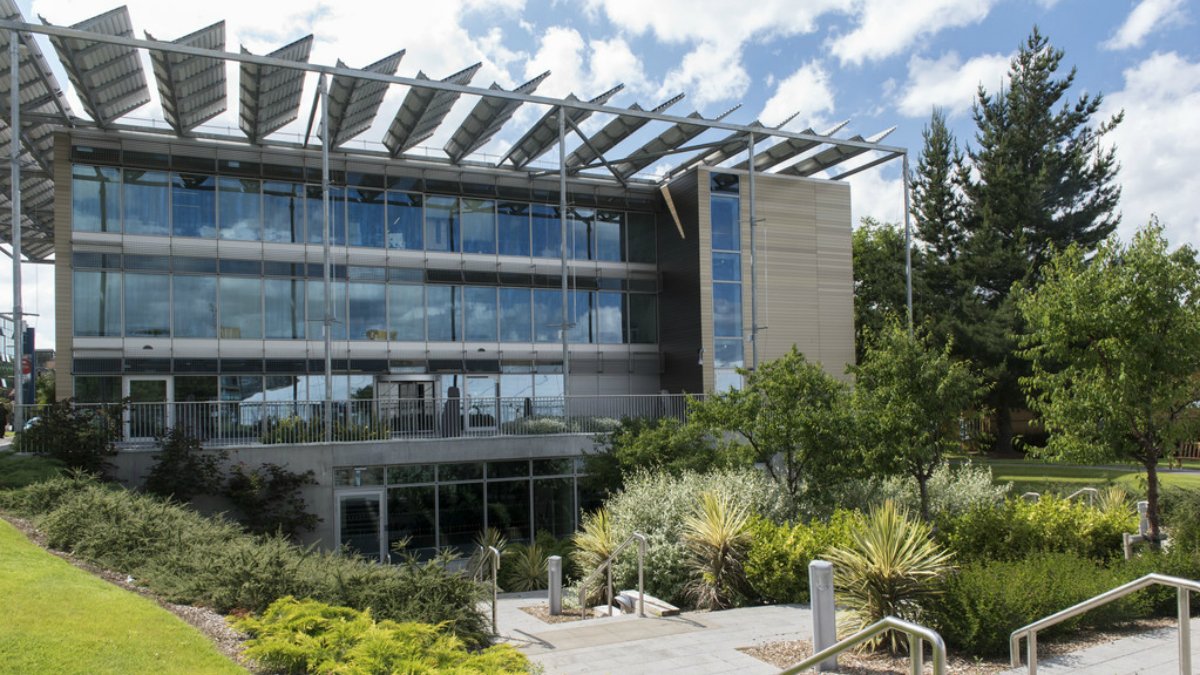 It is the first step on the University of Surrey 5G SME engagement programme aimed at widening the 5G opportunities to smaller enterprises. The seven selected companies are:
| | |
| --- | --- |
| SME Technology Partners | Description of their technology |
| Blu Wireless | Advanced, carrier-grade unlicensed mmWave, 5G technology: demonstration of the use of unlicensed 60GHz 4Gb/s links for providing CCTV and residential connectivity. |
| CBNL | 26GHz mm-Wave connectivity covering the entire University of Surrey campus and providing mobile backhaul and fibre-grade GB/s FWA. |
| Cardinality | Big data: Leveraging Machine Learning, Advanced Analytics and Open APIs for Location Intelligence and Content Caching. |
| Eptomical | Vehicle of the future: Collect and present data to and from cars and road side units over multiple access technologies including 5G, LTE and 802.11p vehicle to vehicle communications. |
| Estatom | Internet Of Things:  Object Database Management System & Integrated Development Environment for IoT applications, with dashboard to show status. |
| Lime Microsystems | Software Defined Radio with new type of silicon, the field programmable RF device for flexible very low cost future 5G base stations. |
| Paramus | 5G SDN Platform – Highly automated, lightweight, dynamic, Cloud platform based on OSGi. Resilient,  easy to install, operate and maintain. |
The seven companies were selected through procurement for the 5G testbed, or through either academic research engagement or an open competition amongst the SME members of the 5GIC. Amongst the criteria for the competition was 'doing something special', as well as showing the diversity of opportunity 5G is bringing about. Each company was offered a small grant of up to £10,000 by the University to integrate their technology into the 5G testbed as part of showcasing 5G possibilities.
Founder and Director of the 5G Innovation Centre, Professor Rahim Tafazolli, in welcoming the new SME Technology Partners, expressed his delight at the diversity of ideas. He said that the University has received a lot of public funding for the testbed from the Department for Digital, Culture, Media & Sport (DCMS) and the University wanted to show good 'value for money' not just by delivering the contract in full but finding ways to spread the benefits to SMEs.
Professor Tafazolli added that the UK's industrial future would be, in large measure, down to how well the UK can incubate and grow its SME base and universities had a role to play in this. The University of Surrey had limited the number of SME Technology Partners to seven in this initial step in order to learn how to work in-depth with technology SMEs in a way that could scale.  The next step would be to test the interest of the 5GIC's large industry member, the government and others to widening the initiative.
Featured Academics
---
Media Contacts
---
External Communications and PR team
Phone: +44 (0)1483 684380 / 688914 / 684378
Email: mediarelations@surrey.ac.uk
Out of hours: +44 (0)7773 479911