---
news
Published:
01 February 2019
Air Pollution Workshop with Guildford Vision Group
On 25 January, 2019, the iSCAPE Guildford team led by Professor Prashant Kumar from the Global Centre for Clean Air Research (GCARE) at the University of Surrey (UK) organised an air pollution workshop in collaboration with the Guildford Vision Group. The workshop lasted approximately 45 minutes.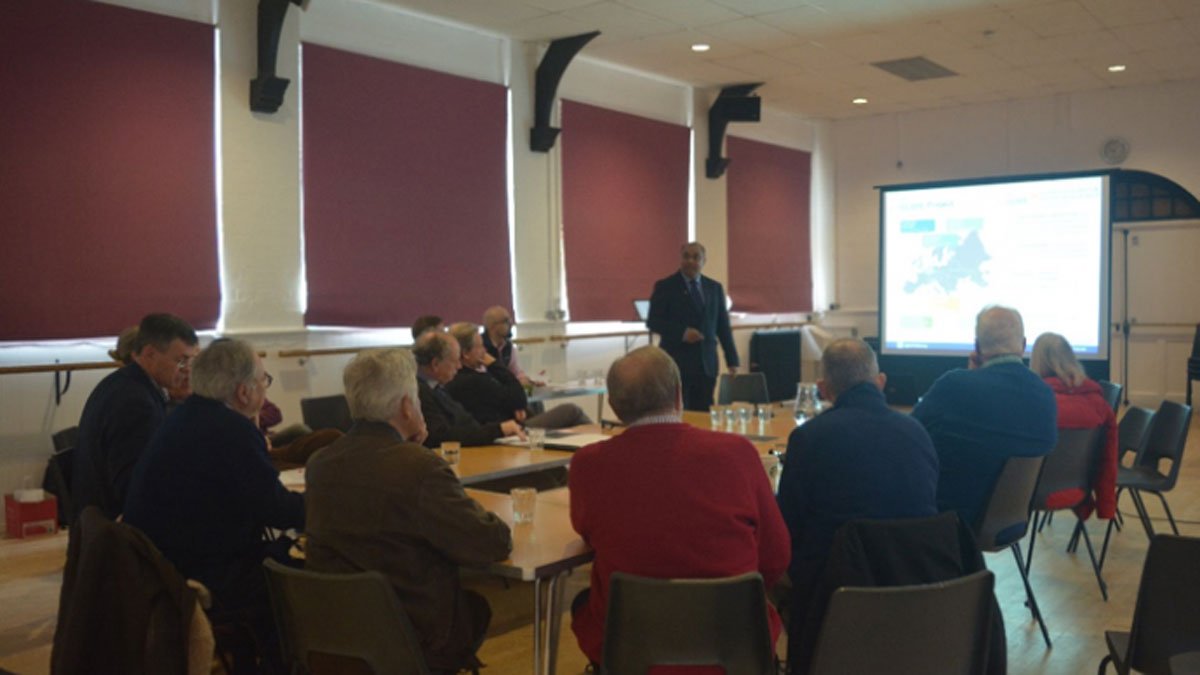 The participants discussed about problems caused by air pollution in Guildford and how can green infrastructure, such as trees and hedges, help mitigate air pollution issues in future planning. This was followed by a discussion on questions such as:
Should green infrastructure play a role in mitigating air pollution exposure in near-road environments in Guildford?
And how can green infrastructure be implemented in the Guildford Vision Group Masterplan?
The activity resulted in some really interesting ideas and suggestion about green infrastructure for air pollution exposure mitigation. Participants also played the air quality quiz using interactive display system which allows the user to assess their qualitative level of air pollution exposure by answering a series of simple questions.
Guildford Living Lab
The iSCAPE project is funded by the Horizon 2020 under the grant agreement no. 689954. Read more about the iSCAPE Guildford Living Lab work.