---
news
Published:
24 August 2023
Best paper award in international business and policy at the Academy of Management conference
Congratulations to Professor of Strategy and International Business Sorin Krammer, who has been awarded the Best Paper in International Business and Policy Award (sponsored by Georgetown University) at the 2023 Academy of Management (AOM) conference in Boston, MA, USA.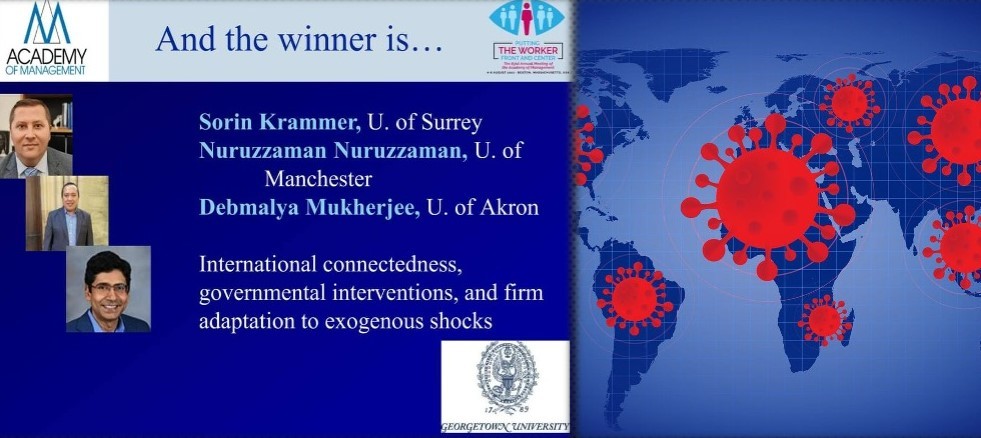 The awarded paper, entitled 'International Connectedness, Governmental Interventions, and Firm Adaptation to Exogenous Shocks' with co-authors from the University of Manchester (UK) and University of Akron (USA) explores the effects of such crises on firms that are engaged in international business and how they adjust their production activities in response to a major exogenous shock.
Prof Krammer who is the leading author of the paper said:
"This paper seeks to answer the question of how governmental interventions (either restrictive or supportive) affect firms' ability to adjust to crises, and whether these effects are different for organisations that focus on domestic markets versus international business (IB). These insights would be valuable for policy-makers worldwide in helping and tailoring their support towards private organisations in the wake of a major shock".
The Surrey study uses a large dataset of more than 13,000 firms across 41 countries worldwide to examine these hypotheses by taking advantage of the recent COVID-19 pandemic in a quasi-experimental setting.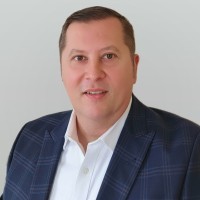 Professor Krammer continues:
"Consistently with organisational ecology arguments and our own expectations, we found that firms that are more intensively engaged in IB activities – such as exporting, participation in global value chains (GVCs) and those controlled by foreign owners, are less likely to adapt to crises than purely domestic firms. However, governmental interventions have major consequences for adaptation of both domestic and IB firms without any discrimination. For instance, prolonged and heavy lockdown periods affect negatively both types of firms resulting in lower ability to adapt, while significant economic stimuli spur more adaptation."
You can read the abstract of the winning paper here.
###
Note to editors
Professor Sorin Krammer is available for interview upon request 
For more information, please contact the University of Surrey's press office via mediarelations@surrey.ac.uk