---
press release
Cars need distancing from cyclists and pedestrians to reduce risk of pollution exposure, finds a new study conducted in leafy town
Cyclists and pedestrians are more than twice as likely to breathe in and keep dangerous particles in their respiratory system than car drivers, a new study published in npj Climate and Atmospheric Science has found.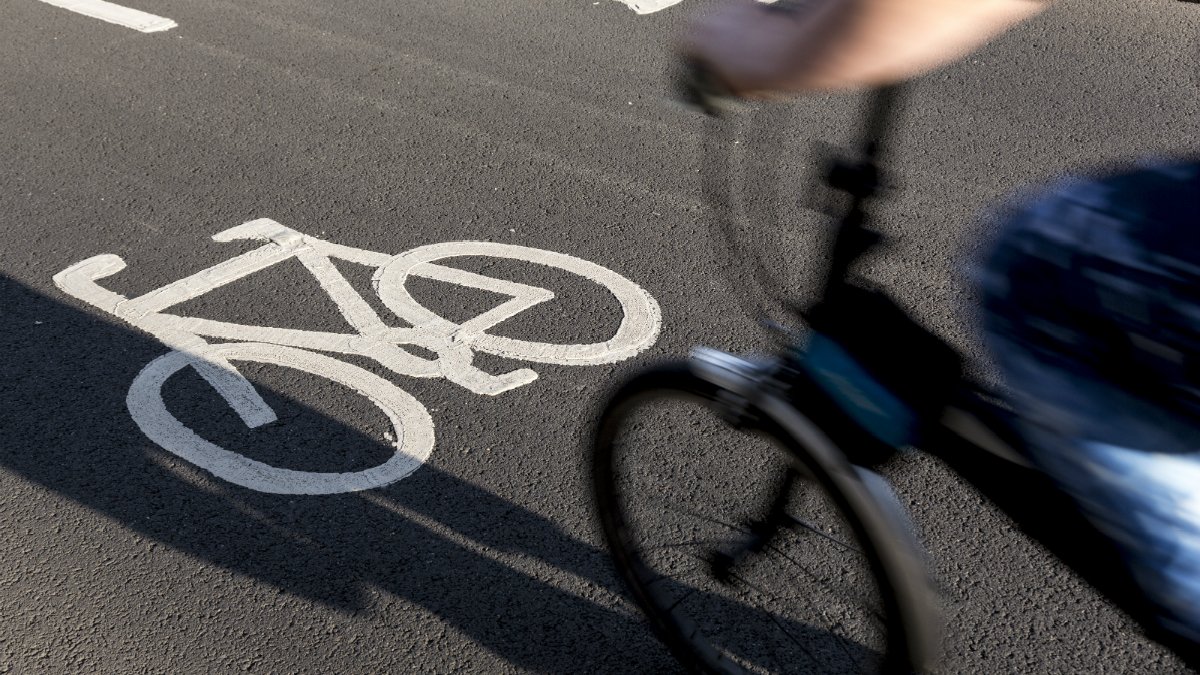 A team from the University of Surrey's Global Centre for Clean Air Research (GCARE) and North Carolina State University (NCSU) in the USA conducted the study to understand how four types of commuters — cyclists, drivers, pedestrians and bus-riders — were affected by small pollutant particles (from fuel combustion in engines) and large particles (from non-exhaust sources such as brake and tyre-wear).
Under the framework of a University Global Partnership Network (UGPN) funded project — Comparison of Air Pollution in Transportation Environments (CAPTEN) — the study was conducted in Guildford during peak commuting hours in the morning and evening, and during off-peak hours in the afternoon. The results revealed that, although cyclists and pedestrians are using healthier, more environmentally friendly travel modes, their respiratory deposition doses (RDD) — a method that predicts the amount of pollutant particles left in someone's respiratory system — for finer particles was 20 per cent higher than bus passengers and 2.5 times higher than car drivers (if they have windows closed and air conditioning systems on).
The study comes as there is a renewed drive to introduce cycle hire schemes across the country — with the University of Surrey announcing late last year its own bike scheme for Guildford and new programmes set to start in Kensington and Chelsea, Sheffield and Ipswich.  
Professor Prashant Kumar, Director of the GCARE at the University of Surrey, said: "Our study suggests that respiratory deposition doses need to be considered for the management of commuting exposures — and not just exposure concentration — for curtailing adverse health effects related to commuting. Even though bus riders have the highest average exposure to large particles for all times of the day, it's pedestrians that have the highest amount of those dangerous particles trapped per unit time in their respiratory system. This story is mirrored when we talk about finer particles.
"Active travel (cycling, walking) benefits the health of people due to increased physical activity. However, increased physical activity also means increased inhalation rates and hence the intake of more polluted air. Even though some cyclists experience low concentrations of particulate matter (PM), they have significant potential dose when inhalation rates and trip duration are taken into consideration. Proximity to motorised traffic is associated with higher cyclist exposure concentrations. Additionally, PM exposures for pedestrians and cyclists is greater on high-traffic routes than on low-traffic routes, but contemporary studies have found that the health benefits of walking and cycling outweigh the negative consequences."
Professor Chris Frey, co-investigator of the study from the North Carolina State University, said: "Knowledge of actual exposure to air pollution helps individuals make better choices regarding transport modes, timing and location of outdoor exercise. In the long-run, this information can help planning organizations and governments promote healthier living by including exposure prevention as a criteria for land-zoning and the built environment.
Professor Kumar added: "Better planning by moving pedestrian and cycling paths as far away as possible from roads, adding green barriers between the vehicles and passers-by to trap pollution and ,wherever possible, removing cars from busy places where people walk and cycle - such as Oxford street in London which is set to be car-free by end of 2018 -  can improve the health of many citizens."
Professor Vince Emery (Senior Vice-president, Global) at the University of Surrey noted: "This is another excellent example of how the University Global Partnership Network is delivering real impact in an area of research which affects the lives of millions of people across the world".
Reference
Kumar, P., Rivas, I., Singh, A.P., Ganesh, V.J., Ananya, M., Frey, H.F, 2018. Dynamics of coarse and fine particles exposure in transport microenvironments. npj Climate and Atmospheric Science, doi: 10.1038/s41612-018-0023-y
Media Contacts
---
External Communications and PR team
Phone: +44 (0)1483 684380 / 688914 / 684378
Email: mediarelations@surrey.ac.uk
Out of hours: +44 (0)7773 479911