---
news
Published:
27 September 2021
CBE Scholarship Award: Gender and the press in Finland
Written by Sofia Antila, BSc in International Politics
The Jean Monnet Centre of Excellence award is open to Level 6 students and based on assessments relating to the Centre of Excellence themes across the academic year. Sofia graduated in July having completed a BSc in International Politics, with a Placement year.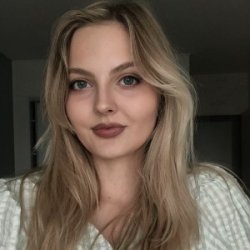 Sofia Antila
As gender has been a key part of the management of the covid-19 crisis, countries with female political leaders from New Zealand to Finland have garnered media attention on their handling of the crisis. Countries with female leaders have been reported to fare better in controlling the crisis, with leadership styles characterised as collective and collaborative rather than competitive and individual (UN, 2020). The Jean Monnet Centre of Excellence award not only enabled me to investigate this in further detail, but the themes of the award fitted well within both my interests and the work I submitted, due to which I was interested in applying for the award.
However, the award is only a part of the activities and opportunities which the Centre of Britain and Europe (CBE) offers students. In addition to helping to recognise and motivate students to follow their research interests through scholarships and studentships, the Centre also organises events to attend where participants can cultivate their interests in these topics, such as the 'Equality and diversity in European foreign and security policies' summer school from this past June. Through research led teaching, the Centre also ensures that research is a part of learning, allowing students and the Department to connect to the EU, which personally influenced my interests significantly.
The leadership profile of Sanna Marin allowed me to explore a topic in which I am interested in, leadership with gendered perspective, but also to focus on leadership of a smaller Nordic country of my home country Finland, which tends to be less covered in academia especially in regard to the intersection of leadership and gender in politics. The ability for students to choose the leader to profile further motivated students to develop their own niche of research, which then the award recognised.
What also drew me to discuss the topic of political leadership through a gendered lens was partly the media attention which surrounded the Finnish government in Finland but globally as well, focus narrowing on the female party leaders which made up the government, as this was where the most notable examples of gendered bias could be observed. However, not all of the media attention was positive, as Marin and her government also received, mostly on different social media platforms such as Facebook, dismissive comments and mocks in relation to the gender of the party leaders as well as on their age. The party leaders were being called 'girls'. As stated in the profile; ''the demeaning tone and the use of the epithet 'girl' to diminish the actions of Marin and the government are in line with literature which suggests that these incidents are common feature faced by female politicians''. Marin additionally faced comments on her appearance which was particularly noticeable in the case of her attire in a photoshoot for a Finnish magazine which drew accusations of Marin demeaning her position in office (Moody, 2020).
As the media attention, both positive and negative, demonstrated, Marin's leadership has been heavily tied to her gender in the eyes of the public, as the leadership profile posited. Due to this reason gender was a particularly apt perspective to consider in her case, and not just on its own, but also how gender intersected with crisis management and leadership personality. As Marin's time as a leader only began a few months before the covid-19 crisis began, crisis management has additionally been a defining part of her time in office, during which she has continued to perform favorably on popularity polls. As drawn from leadership literature, theories such as 'situationism' can be argued to have applied in her time as a Prime Minister, as the health crisis can have be seen to given rise to characteristics well suited for leadership. As these characteristics influence the perception of the public, I posit in my work that ''personality also affects how the public perceives a political leader. During the times of duress, the public tends to seek for character traits in leaders which convey confidence to whom they then project additional competence'', and that this favorable perception of her can be linked to her perceived personality characteristics, such as charisma, which allowed her popularity to remain high even amidst a crisis. Additionally, to charismatic characteristics, what the findings suggested was that, as studies have suggested might happen at a certain level of power, Marin was portrayed within masculine frames which included as quoted from the profile: ''toughness, decisiveness, and notably, reportedly being likened to a robot''.
Thus, a common thread throughout the leadership profile, also within the section of crisis management and personality, was the gendered aspect of Marin's leadership. As these themes are not only of particular interest to me, but also key themes at the centre of the CBE research and my part experiences with the CBE activities which further raised my interest in these topics, it encouraged me to apply for the award.
Sources
Moody (2020) 'Sanna Marin: Finland plunges chest-first into sexism row as PM dares to bare', The Times, 16 October. 
UN (2020) Covid-19 and women's leadership: From an effective response to building back better.