---
news
Published:
25 November 2020
Dr Lucy Bell's short film featured on BBC iPlayer: Writing from the Shadows
Supported by BBC Arts, the Arts and Humanities Research Council (AHRC) has worked directly with academic researchers, including Surrey's School of Literature and Languages', Dr Lucy Bell, to create a new series of thought-provoking films.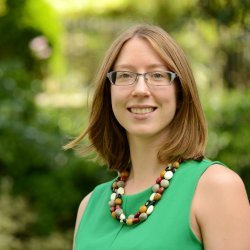 Dr Lucy Bell
Animated Thinking is a new series of short films which launched on 24 November 2020 on the BBC's Arts' Culture in Quarantine site.
These films bring outstanding research across a range of disciplines to life, working with creatives, animators and filmmakers. Developed by the Arts and Humanities Research Council (AHRC), supported by BBC Arts, the series explores the latest ideas from arts and humanities researchers around the UK.
Since the beginning of the pandemic, the arts and humanities have played a vital role in enhancing our well-being. At this crucial time, initiatives like Animated Thinking, that open-up experiences and knowledge through digital platforms, are more important than ever. Books, music, films and TV have all helped people across the UK get through this challenging time and continue to discover and explore through creative mediums. Now, more than ever, we need to share the rich array of research in the world of arts and humanities with the public and open the window to a world of thought-provoking research.
In Writing from the Shadows, imprisoned people and cultural activists from Mexico and the UK reflect on the positive effects of writing and publishing on life in and beyond prison. As their poetry shows, creative expression gives people a highly personal means to tell their own stories, construct new senses of self, and leave a legacy that speaks across walls and borders. 
The film comes out of a collaborative action research project led by Dr Lucy Bell and Dr Joey Whitfied (Cardiff University), entitled Prisoner Publishing, which supports grassroots organizations in Mexico with long traditions of working with prisoners and marginalised people, and brings Latin American community practices like cardboard ("cartonera") publishing to UK prisons for the first time.
Dr Bell joined Surrey in 2013 and specialises in:
Latin American studies
Cultural and political theory
Environmental criticism
Transnational social movement studies.
Watch Dr Lucy Bell's film, Writing from the Shadows.
Discover our courses on offer within the School of Literature and Languages.
Featured Academics
---
Related content
---