---
news
Published:
18 January 2021
Dr Van Hauwaert and Team Populism consortium make class videos on populism available for public use
In a time where much learning and teaching is done virtually, Surrey's Dr Steven Van Hauwaert, Lecturer in Comparative Politics, has developed an open-access educational tool that allows a broad range of students, scholars and practitioners to gain important insights into a crucial topic in today's society, namely populism and its relationship with democracy.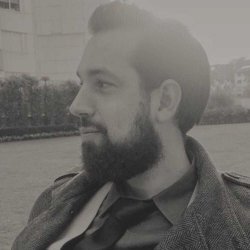 Surrey's Dr Steven Van Hauwaert
Following the pandemic and the corresponding educational strategy by the UK Government, the University of Surrey implemented a hybrid learning and teaching model. This meant that part of the face-to-face contact between lecturers and students became replaced by pre-recorded materials.
This change provided lecturers with opportunities to innovate and incorporate new tools in their knowledge delivery. Surrey's Dr Steven Van Hauwaert set out to assemble the research expertise from a wide variety of colleagues and to initiate unmatched teaching of the topic, by bringing together numerous world-renowned experts under the umbrella of his seminar 'Populism and Democracy in Comparative Perspective'. Not only would this allow students to hear different voices, but it would also allow them to become introduced to different experts in the field and draw from different scholarly perspectives.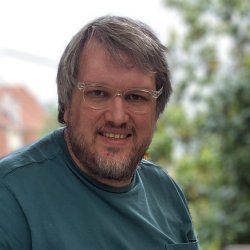 Central European University's Professor Levente Littvay
The end result is a collaborative teaching effort between more than 30 scholars and academic experts from Latin America, to the USA, Europe and Australia. Most of the recorded interventions last between 15-30 minutes, with their virtual formats varying between lectures, conversations and interviews. Rather than restricting the usage of these recordings to the classroom, Dr Steven Van Hauwaert, together with Central European University's Professor Levente Littvay and the broader Team Populism consortium (an international research network studying the causes and consequences of populism), are releasing these videos to the public as a resource to help understand the complex phenomenon of populism in a more digestible format. The video series was introduced to the broader audience through the Political Observatory on Populism blog's anniversary interview on Monday 18 January. Following its inauguration, the videos will have a regular release schedule (every Monday) through the Team Populism's Youtube channel.
Regarding this new teaching resource, Dr Van Hauwaert commented: "As academics, we have an obligation to share our knowledge with the discipline, the public, the next generation. Furthermore, we are always in a better position to educate and learn when we do it as a team. This open-access collaborative effort is at the disposal of the discipline for exactly that reason."
Dr Theofanis Exadaktylos, Surrey's Director for Learning and Teaching commented: "This initiative is one of the many examples of how we have taken hybrid learning to heart and harvested the opportunities presented by the challenges of our times to discuss burning issues on the social and political agenda. We are proud to present this resource not only to our students but to the wider academic community and the public across the globe."
Discover our courses within the Department of Politics.