---
news
Published:
12 January 2021
EngD student's research delivers sustainable solution for Thames Water
During his EngD at Thames Water, Mauro Lafratta not only won 'best paper' at the WaterEnergyNEXUS 2020 conference, but also saw his research implemented at a London wastewater treatment plant.
Credit: © Thames Water Utilities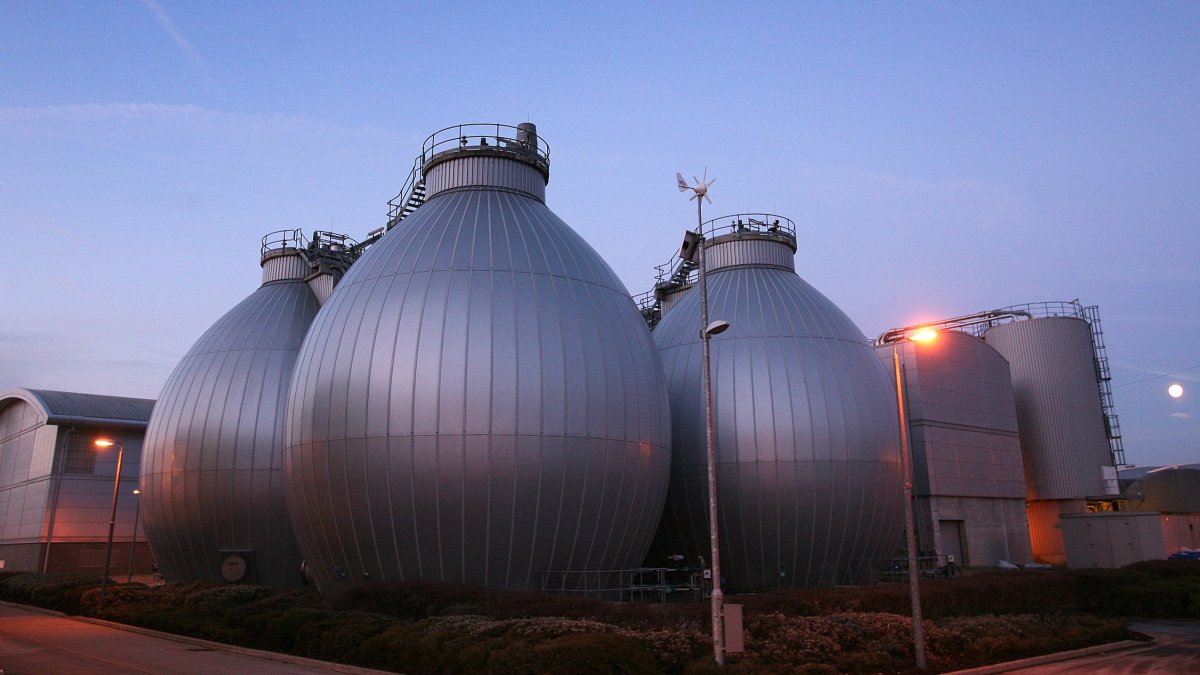 The 'best paper' award has been the icing on the cake for Mauro, who spent four years with Thames Water during his Practitioner Doctorate in Sustainability – an Engineering Doctorate (EngD) which enables research students to make real world impact – and has now moved into a full-time role at the organisation.
The research paper, which won top prize in the 'implementation and best practices' section of the WaterEnergyNEXUS 2020 conference, was developed by Mauro with academics from Surrey's Department of Chemical and Process Engineering and Centre for Environment and Sustainability, and industrial supervisors from Thames Water.
During his EngD, Mauro was embedded in Thames Water's Research Development & Innovation team, exploring new ways of using anaerobic digestion (AD) as a sustainable solution for processing sewage sludge. While water companies already use this method to produce biogas which can then generate electricity, Mauro's research has focused on trialling the stimulation of gas production at particular times in order to allow electricity to be generated when most needed in order to minimise use of fossil fuels. It is estimated that if implemented at full scale, this approach could increase the value of the electricity produced by up to seven per cent.
Following the completion of his project, Mauro was offered a full-time job as Energy Engineering Project Manager within Thames Water's energy performance and change team.
While Mauro was completing his EngD project, the solution was already being implemented at a London wastewater treatment plant serving around 400,000 customers. His new role will enable him to help implement the solution at other sites.
Mauro said: "It was an honour to be awarded 'best paper' at the conference, which is supported by the UNESCO World Water Association Programme and the International Water Association. We are proud of the innovative, scientifically-sound concepts we are developing at Surrey in collaboration with Thames Water, and humbled by this recognition of all the hard work done over the last four years."
Discover our courses in environment and sustainability including our Practitioner Doctorate in Sustainability EngD.